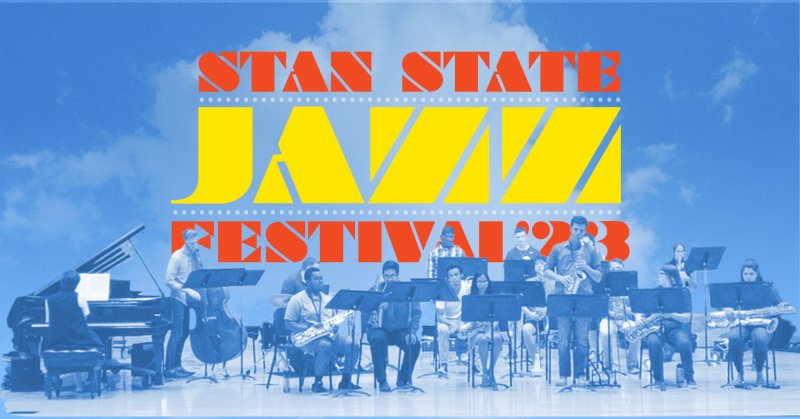 Stan State Snider Music Hall
Special Guest Artists: Bruce Foreman and his band "Cow Bop"
---
Festival Attendee Information
Special covid attendance requirements in effect. Full informations here.
---
About the Festival
The goal of the Stanislaus State Jazz Festival is to provide students and directors with a positive educational and musical experience in Jazz. Maximum interaction between students, directors, and guest clinicians will take place throughout the day, highlighted by various master classes from guest artists and clinicians as well as a performance by the Stanislaus State Jazz Ensemble with a special guest artist.
---
Participant Registration Information
Registration Now Open
Registration will be completely online this year. Registration Here.
Rosters
Rosters are required within two weeks of registration with final rosters due TBA.
Last minute drops are less important than any last minute additions to the roster since we need an ROL for everyone prior to the day of the festival.
Release of Liability
All participants must sign this electronic Release of Liability form. Forms must be completed by October 21, 2022.
More Information
Contact the Jazz Director, Dr Greg Johnson, at: gjohnson7@csustan.edu
Updated: January 11, 2023