Diversity in the Workplace
Diversity in the Workplace.pdf
Employers are embracing the benefits of a diverse workforce and changing their recruiting efforts to meet the changing demographics of our nation. As you begin or continue on your College to Career Journey, educate yourself by evaluating and assessing your personal level of cultural competency. There is always something new to learn about others in order to be successful and thrive in an inclusive work setting.
Whether you are seeking to build your cultural competence and awareness or feel that you need access to services tailored to your own identities, we hope the resources below can help address your specific concerns. Remember that we are available to help you navigate and reflect.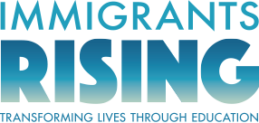 In the news...
Immigrants Rising and partner organizations awared $5.41 million to support undocumented entrepreneurs. Get more information here!