FAll 2016 
Join at any time! All classes are held in the SRC Group Ex room and run for 50 minutes unless indicated. Classes are open to regular enrolled students as well as faculty, staff and alumni with an SRC membership. Class descriptions are available below. Warrior ID required for entry.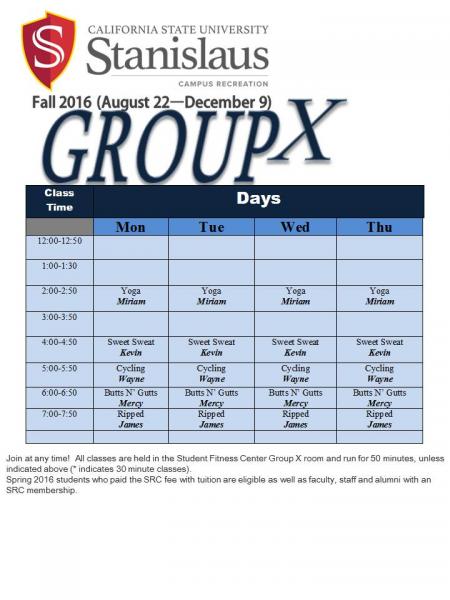 August 22nd - Decmber 9th
Class Descriptions
Cycle
Come check out our cycling class Motivating music and a fun journey between uphill's and downhill's that will be sure to get your heart pumping. All levels welcome.
Yoga
A blend of movement from one posture to another with a brief pause in between. Developing flexibility, relaxation, alignment of the body: bringing balance, strength and calmness. Hatha-Deep stretch, slower paced