"I fell in love with the campus, the biology program, the new science hall and it was far enough from my parents but also just a few hours drive away from home. I was convinced. Looking back now, it was definitely the best and most important decision I made four years ago. After graduation, I want to pursue a doctorate in research, specifically in neuroscience or genetics."
Kristy Ortega,
Rancho Cucamonga CA
In 1960 Stanislaus State became the first public university to serve students from California's Northern Central Valley. Surrounded by a rich agricultural landscape, we have grown into a state of the art institution with national acclaim and cultural diversity. Our programs are taught by dedicated faculty who strive to help students reach academic and professional success. At Stanislaus State your dollar has more value - our classes are small, our campus is safe, and our student services are abundant. Expect a private school education with a public school price tag. Looking forward to our next 50 years we embrace the accomplishments of our past and look forward to the possibilities of our future. We invite you to become a part of our university community and one of California's leading academic institutions.
Students Come First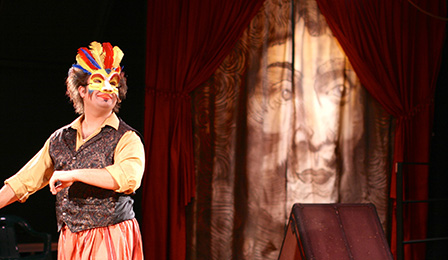 Stanislaus State continues to earn national praise for the way it serves its students. In July 2015, Money magazine ranked Stan State No. 3 in the nation and No. 1 among public universities for helping students exceed expectations. In October 2015, a study commissioned by National Public Radio ranked Stanislaus State No. 5 among all the nation's four-year universities for fostering the upward mobility of its students.
Low Ratio
With an average class size of 28.8, and an amazingly low student-to-faculty ratio of 22 to 1, students get to know the University's 549 faculty members. Our professors pride themselves on being highly accessible to students, and are renowned for their teaching, research and service. The faculty's commitment to teaching excellence and to putting students first guarantees a rich and rewarding learning environment.
Relaxed Environment
The stunningly beautiful, 228-acre campus is nestled in a park-like setting — an environment conducive to learning. Shaded by hundreds of trees and graced by ponds, trickling streams and waterfalls, the picturesque campus offers spaces where every member of the University community can find solace.
Programs
At Stanislaus State, we offer 42 undergraduate major programs, 23 master's programs, a doctoral program, seven credential programs and eight certificate programs. Academic programs are divided into four colleges: College of Business Administration, College of Education, Kinesiology and Social Work, College of the Arts, Humanities and Social Sciences (including School of the Arts), and College of Science.
Students are encouraged to take courses that provide a broad understanding of the liberal arts and sciences in their first two years so they can make an informed choice of specialization.
"I looked at the Stanislaus website and it seemed very pretty. I went for a tour and right away I loved it because everyone seemed so personable and the atmosphere was very nice. It's stunning how beautiful this campus is."
Stephanie,
San Francisco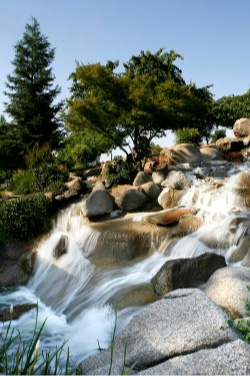 Student Activities
With more than 100 student clubs, fraternities, and sororities, and a number of student leadership programs, there are ample opportunities for students to get involved and enjoy a wide range of activities.
Diversity
The diverse student body includes many first-generation college students and working parents. The student body of 9,282 includes 8,099 undergraduate students and 1,183 graduate students.
View Campus Statement on Diversity.
Fees & Financial Aid
We know a college education can be expensive, but our financial aid experts can help you identify and secure scholarships and grants to fund your studies. Stanislaus State students graduate with a debt load substantially below the national average.
Housing
"Housing was a big part of the final decision. I needed a place I could make my own. I felt comfortable here. The personal attention you get from everybody was great. I loved how everything was in one building."
Alica,
Palm Springs
Living on campus has something to offer everyone. Every year more than 650 students make the "Village" their home. Residents enjoy the privacy and safety of a gated community and the convenience of living in fully furnished rooms located within walking distance from classrooms, the library and student service centers.
By living among their peers, residents find out what thousands already have discovered — living on campus is fun. Meeting new people, finding friends with the same major, keeping up a high GPA and graduating in a timely manner are all cornerstones of the residential experience. All-inclusive rates include rent, a meal plan, utilities, cable, swimming pools, spas, tennis courts, game room, laundry room, fitness room, free passes for on-campus music and theatre productions and more.