Sustainability Map
This map depicts the full range of sustainability features at the California State University Stanislaus' campus.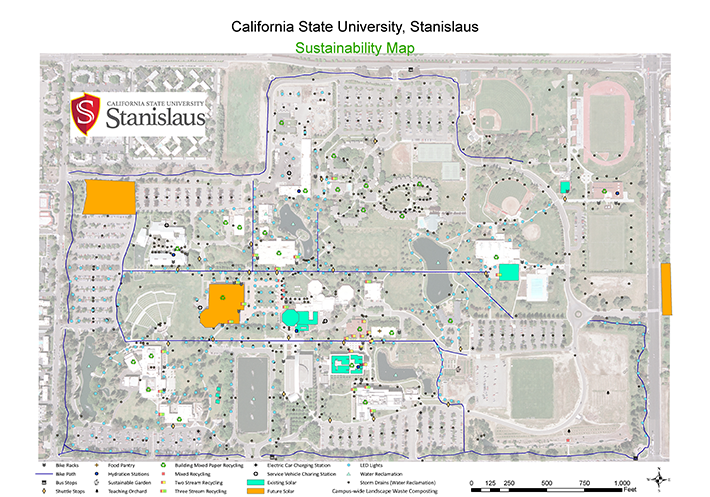 Recycling
Why recycle? When glass, plastic, and tin are recycled into new products, less materials, water, and energy are wasted and less material goes to landfills and into our oceans. Recyclables are collected locally, but have a global impact!
LED Lights
Light-emitting diode (LED) light bulbs last longer, are more durable, and provide better light quality than other types of lighting. The conversion of the campus' exterior lighting to LED lights reduces energy use while increasing public safety.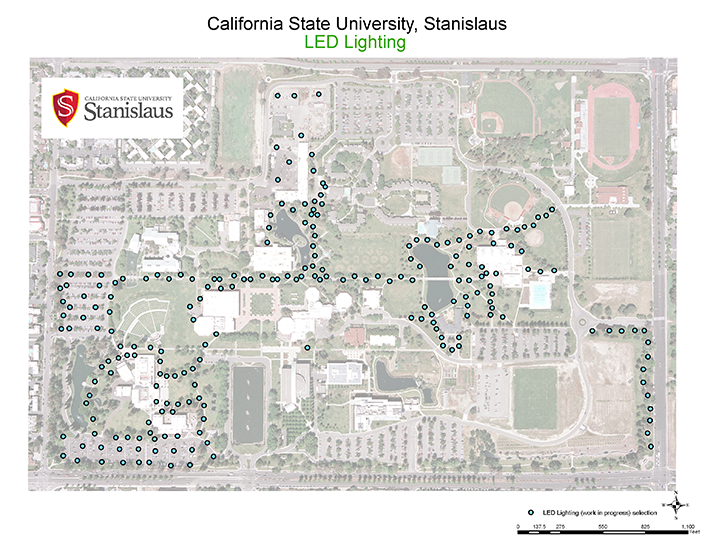 Water Refill Stations
While recycling reduces our plastic waste from single use water bottles, a more effective way to reduce our impact on the environment is to use refillable water bottles, so water refill stations have been added across campus to encourage reusable bottle use.