Home Workspace Resources: 
Watch as Sam's Grandma shows us what she does to compost! 
Want to know how to garden, but don't know how to get started? Live in a small space, but want to grow your own food? Kevin Espiritu launched Epic Gardening with the goal of teaching 10,000,000+ people how to grow their own food and reconnect to nature. 
Go to Kevin's YouTube channel to learn how to build DIY containers and raised beds and how to compost and raise microgreens! 
Lonely Whale is a non-profit organization founded by actor/activist Adrian Grenier that partners with creative people, scientists, brands, influencers, and organizations to launch data-driven, multi-year campaigns designed to support lasting individual behavior change and to create permanent changes to the system that continues to promote single-use plastics.
Their #StopSucking campaign, conducted in 25 languages, resulted in hundreds of millions of people moving towards a collective impact of 15 billion single-use plastic straws permanently removed by 2021. In support of the CSU single-use plastics policy and this global initiative, Stan State conducted our own #StrawlessStan campaign in 2018 and we continue to move forward towards the CSU goal of eliminating the sale of all single-use plastic water bottles by January 1, 2023, by eliminating 25% of plastic water bottles sold on our campus annually.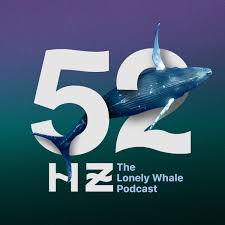 Lonely Whale is now partnering with host Petrice Jones to bring you 52 Hertz: "a podcast inspired by the whale who dared to call out at his own frequency." Twice a week, you can hear from unique voices working on behalf of the ocean--"entrepreneurs, environmental activists, and youth leaders who disrupt their industries, challenge the status quo, and go against the current—all to rethink our approach to plastics and environmentalism on a global scale." 
52 Hertz: The Lonely Whale Podcast answers questions like what does recycling have to do with human rights, what is climate justice, how does race and class affect climate change and activism, what are the actual effects of petro-chemicals, what is eco-anxiety, and why none of us including the world's loneliest whale are ever truly alone.