Minor in Pre-Law! View more information about this brand new opportunity. 
Get involved with the new Stan State Pre-Law Society: 
The Pre-Law Resource Center brings new and exciting opportunities to Stan State students who are interested in law school, graduate school, or other careers in law by helping them build the skills that are necessary to negotiate their chosen paths. We assist students as they make informed decisions by providing and identifying resources relevant to their future legal education, the legal profession itself, and, primarily, the law school application process. 
No particular major nor body of coursework maximizes acceptances for law school. What does help with acceptance and success are high grades, high LSAT scores, excellent personal/diversity statements, good letters of recommendation, and support from advisors, professors, and the university.
Lawyer and other legal professionals work on issues related to civil rights, immigration, criminal defense/prosecution, local and national politics, victim's assistance, employment conditions, business and finacial organizations and relationships (including wills, estates, and trusts), family law, and juvenile law–just to name a few. As civically-engaged members of their communities, lawyers and other legal professionals also play key roles in the struggles for equality, equal rights, civil rights, and social justice.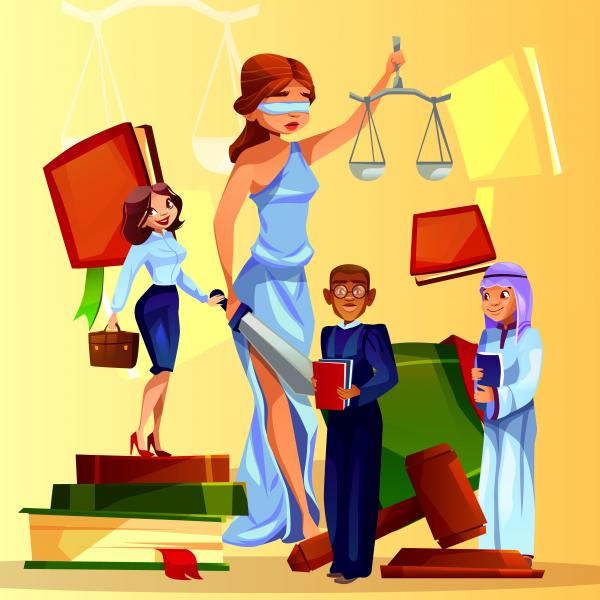 What does it mean to be a pre law student at Stan State? 
First, read everything on this page. Then, email or visit Prof Wilson and set up a formal pre law advising appointment. It is also highly advised that you get involved with the very motivated Stan State Pre-Law Society by visiting their Instagram page (see above). Click here to be added to the Pre Law Resource Center mailing list. 
The PLRC provides students with 'traditional' pre-law advising in terms of:
The admissions process (testing, letters of recommendation, grades, etc.)
Suitability for law school (both career and personal counseling)
Maximization of admittance opportunities (extracurricular work, internships, etc.)
Course selection (including the proposed minor)
What is not traditional about this program and the pre-law minor is the availability of resources in pre-law that do not focus exclusively on law-related courses. In terms of course selection, we recommend that students to take courses that focus upon, and strengthen, their writing and critical thinking skills. These are available in the minor in pre-law. 
PLRC services and advising are open to all students. Please review the FAQ, and then contact Dr. Blake Wilson (Criminal Justice) or Dr. Stephen Routh (Political Science) for more information.
---
FAQs
Q: What is the best major for pre-law?
A: Pre-law students ought to major in whatever course of study they desire, with the optimistic understanding that interest and passion will lead to better performance and grades. Criminal Justice already offers a concentration in Criminal Legal Studies, and this concentration allows students with interests in the courtroom (or 'non-uniformed' part of criminal justice) to take courses in Legal Writing, Evidence, and Jury Selection. Political Science and Philosophy also offer courses that have traditionally be seen as pre-law. We advise students to select courses that will help develop the writing, reading comprehension, and critical thinking skills that will assist their admissions efforts. These courses are available in the pre-law minor. 
Q: What's the first step towards a career in law?
A: The Law School Admissions Council is the first place to visit at  www.lsac.org.  Accounts are free, and the LSAC provides extensive information on the law school application process.  This website is used for the administration of the Law School Admission Test (LSAT), and you will also use it to apply to law schools. In collaboration with Khan Academy Online Learning, LSAC now offers a free online LSAT preparation course. The course offers access to thousands of official practice questions from real LSAT tests.

Q:  How Do I Get Into Law School?
A: The main components of a successful application to law school include: (1) the student's LSAT score, which can account for up to 50% of an admissions director's decision to admit an applicant, (2) the student's cumulative undergraduate grade point average (GPA), (3) the application for admission itself, (4) the student's personal statement, (5) letters of recommendation from undergraduate instructors, prior employers, and others, (6) the student's resume, and (7) supplemental or diversity statements.  The PLRC will be offering training and document review in these areas. Join the Pre-Law Society now to be put on the mailing list for further announcements or email Prof Wilson for more information. 
Q: What is law school like?
A: Law school is an intensive, immersive program of study that is typically completed in three years (for full time students) and four years for part-time or night students. Upon graduation, students are awarded a juris doctor (J.D.), which is a graduate degree in law. In the vast majority of cases, a J.D. is required in order to sit for the bar exam, which is the qualifying test for becoming a licensed attorney in almost all states including California.  
Law schools are selective in their admissions decisions because statistics prove that students who have high GPAs and high LSAT scores do well in law school, and, most importantly, pass bar exams. Acceptance at the top-tier law schools is competitive, and many schools encourage a competitive environment in order to challenge students, maximize grades, and prepare for careers in another competitive environment: the practice of law itself.
Law school is expensive, and the difference in tuition cost between public and private law schools has shrunk tremendously in the past 20 years. For example, the tuition at private McGeorge School of Law in Sacramento is about $50,000/year, and public UC Davis is around $41,000 for in-state residents and $50,000 for out of state.
Finally, unlike their undergraduate experience, law students do not major in a particular field of law. Some schools permit and encourage students to focus on a field of law (such as criminal law or business law), but this is not reflected in their diploma, which will simply state "Juris Doctor."
Q: What other resources are available to me?
A: The following websites provide excellent information about the LSAT, the law school admissions process, and careers in law: