An internship is one of the most valuable learning experiences a student can have at California State University, Stanislaus. The internship affords students opportunities to apply what they have learned in the classroom, make important networking and reference contacts, affirm (or refute) career plans, and enhance resumes and portfolios, all essential for future success. Communication Studies students at CSU, Stanislaus have completed internships with advertising agencies, public relations firms, insurance companies, hospitals, non-profit organizations, pharmaceutical companies, event management firms, radio and television stations, counties, chambers of commerce, human resource departments, consulting firms, politicians, and more. The possibilities for internship experiences are endless.
An internship is NOT simply a part time job. Internships are professional learning opportunities for students realized through directed observation and work activities. Each internship is jointly supervised by the Department of Communication Studies Internship Coordinator and representatives of the cooperating organization. Students who obtain an internship through the Department of Communication Studies will register for COMM 4940.
But, what about after graduation? Will an internship really help you reach your goals in your career field? Read about Dr. Veronica Dawson's and other expert's take on the job market after graduation in this special feature.
Contact Dr. Veronica R. Dawson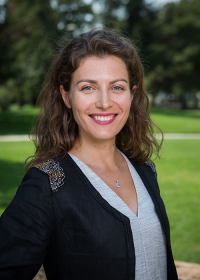 Office Location:
​Demergasso Bava-Hall Building
See Building #21: Map
Office: DBH 129
Email: vradevadawson@csustan.edu
Phone: (209) 667-3321
Internship Opportunities
Visit the Recent Internship Opportunities site to find information on internships that students have completed recently.
Visit the Stanislaus State Service Learning website to search for opportunities in and around Turlock, CA. 
Visit the California Intern Network to search for an internship related to your specific interests throughout California.