The Program
Welcome and Introductions
Tomás Gómez-Arias, Dean
College of Business Administration
Ellen Junn, President
California State University, Stanislaus
Introduction of 2022 Honoree
Marian Kaanon
President and CEO
Stanislaus Community Foundation
A Fireside Chat with Marian Kaanon
Moderated by
Evan Porges, President
Porges Properties
Entrepreneur in Residence
Warrior Entrepreneurship Initiative
Audience Q & A
Award Presentation
Closing Remarks
About our Champion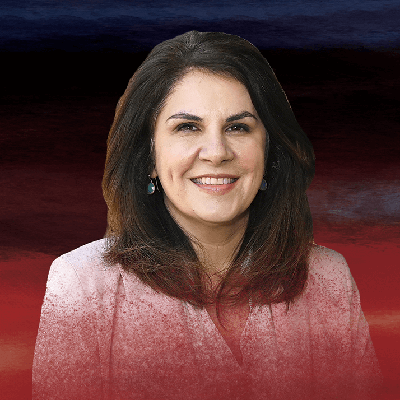 Marian Kaanon
President & Chief Executive Officer
Stanislaus Community Foundation
Marian Kaanon is the President & CEO of Stanislaus Community Foundation. A first-generation Assyrian American, Marian was born in Iraq. She immigrated with her family to Canada at age 7, and then the U.S. as a high school student.
After graduating from UC Davis, Marian began a career that spanned broadcast journalism, public affairs and nonprofit management, Marian joined Stanislaus Community Foundation as their CEO in late 2012. Stanislaus Community Foundation is a place-based funder that provides grants and scholarships to community organizations in Stanislaus County, located in the Central Valley of California. To date, the organization has invested over $25 million in local nonprofits and over $4 million in scholarships to students.
During Marian's tenure, Stanislaus Community Foundation has tripled its assets under management. Stanislaus Community Foundation leads initiatives and supports programs in education, economic opportunity and civic engagement. Stanislaus Community Foundation co-founded and leads the Cradle to Career Partnership, a multi-sector movement aimed at boosting outcomes for more than 110,000 children and young adults in the region.
In 2015 Marian was named an Outstanding Woman for Stanislaus County. In 2017 Marian was named the Distinguished Alumna of the Year for Modesto Junior College, the youngest person to be so honored. In 2018, Marian was the recipient of the Modesto Chamber of Commerce Distinguished Service award. Marian serves as an advisor to the Charles Mott Foundation Chair at the Lilly School of Philanthropy at Indiana State University.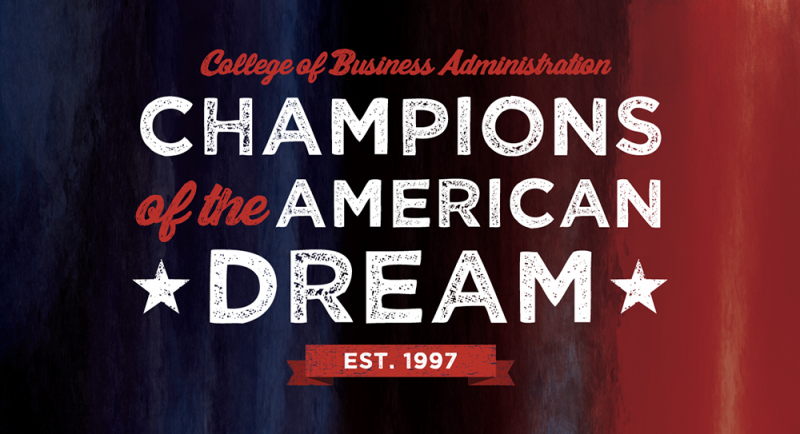 Evan Porges
A strong work ethic has always been a part of Evan's life, and his first experience with the business world was at a young age with early jobs such as paper routes, starting his own landscaping business and working at Modesto's ice company, Jack Frost. Evan's formal education was completed at Arizona State University in Tempe, Arizona. Throughout college, he enjoyed a multitude of different jobs. After graduating from ASU Cum Laude with a degree in political science in 1991, he joined a small "startup" company called Prime Shine Express. Evan literally grew up in the car wash business. Twenty-seven years later, he served as President of Prime Shine and is proud to have been a vital part of creating the Prime Shine brand and system that is a recognized industry leader. He is currently President of Porges Properties, a family real estate holding company.
Since guiding Prime Shine through its sale in 2018, Evan has focused more of his time around championing our community. Evan has donated his time and talent to several nonprofits, including serving as Chairman of the Board for the Gallo Center for the Arts. Mostly recently, Evan helped launch Profit With Purpose: A Porges Social Enterprise Project, designed to give nonprofits and mission-driven businesses a step-by-step structure to launch new business ideas to earn revenue to sustain their mission over time. Evan also serves as an inaugural Entrepreneur-in-Residence as a part of the Warrior Entrepreneurship Initiative at Stan State, a comprehensive pilot program designed to inspire, strengthen and grow a robust culture of entrepreneurship at the University and throughout the Central Valley.
Tomás Gómez-Arias
Tomás Gómez-Arias is the Dean of the College of Business Administration at Stanislaus State.  Before joining Stan State, he was Chief Diversity Officer at Saint Mary's College of California, where he was also a Professor of Marketing and Global Business, Chair of the Department of Marketing, Director of the M.Sc. in Business, Associate Dean for Faculty and Research at the School of Economics and Business Administration, and Director of the Center for the Regional Economy. Previous appointments include Associate Professor of Marketing at the University of A Coruña, Spain, where he was also Director of its MBA and Entrepreneurship and Management Programs, and Leader of the Marketing Group. He also served as Chief Trade Officer at the Consulate General of Spain in Hong Kong. He is a founder of Ivvid Consulting and the California-Spain Chamber of Commerce.
Tomás has been on the editorial board of the European Journal of Innovation Management and the Emerald Emerging Markets Case Series and his work has been published in the European Journal of Marketing; Journal of Business and Industrial Marketing; International Journal of Bank Marketing; Management Decision; Journal of International Business and Economy; Journal of Business and Economics, Arts and the Market; International Journal of Arts Management; Journal of Consumer Marketing; and Case Research Journal. Tomás holds a Ph.D. and a Licenciatura in Business Science from the University of Leon, Spain, and an MBA from Columbia Business School. Tomás will embark on a new role as the dean of the Jack H. Brown College of Business and Public Administration at Cal State San Bernardino beginning July 1, 2022.
In Partnership with the Porges Family Foundation, please join California State University, Stanislaus and the College of Business Administration for Champions of the American Dream.
The Champions of the American Dream event recognizes individuals in the Central Valley who have distinguished themselves by their professional success and have made exceptional contributions to communities in the Central Valley.
In addition to honoring participants' entrepreneurial and community spirit, the Champions of the American Dream event offers Stanislaus State students and community members an opportunity to interact with regional business leaders who serve as dynamic role models while giving back.
The Champions of the American Dream award has recognized individuals in the Central Valley who not only have distinguished themselves as entrepreneurs but also have made exceptional contributions to the community. They have served as role models for future generations of business leaders, as was intended by Norm Porges when he partnered with the Stanislaus State College of Business Administration to establish the distinctive awards program in 1997.
In addition to honoring the entrepreneurial and community spirit of innovative leaders, the Champions of the American Dream event provides an opportunity for honorees to interact with Stan State students. By sharing their insight and expertise, along with stories of tenacity and hard work, these business leaders nurture the entrepreneurial spirit of our students. They also exemplify Norm's belief that business people should be involved in giving back to the community. Champions of the American Dream Honorees are honored at an annual recognition event and invited to give remarks on the California State University, Stanislaus campus in Turlock, CA.
Past Honorees
1998 Robert Piccinini
1999 Dan Costa
1999 Donald Mayol
2000 Chester Smith
2000 Ernie Gemperle
2001 Carol Whiteside
2001 Robert Cardoza
2002 David Halvorson
2002 Bill Ahlem
2003 James Beard
2003 Carl Boyett
2004 Jane Evans Vilas & John Evans
2004 Ralph Juarez
2005 Patty Amador
2006 Mike Zagaris
2007 Tony Mistlin
2018 Norm Porges
2019 José Rodriguez
2019 Jeffrey Grover
Whether you're a business major preparing for your post-college career or a community member interested in starting your own business here are the top reasons to attend this year's event:
A chance to meet and ask questions of some of the Central Valley's most influential and successful business leaders.
Opportunities to build and expand your professional and personal networks.
Hear compelling stories and anecdotes of how business leaders overcame challenges and difficulties.
Meet like-minded individuals who are passionate, driven and know how to turn their dreams into reality.
The event is free, and all are welcome to participate.
Persons with disabilities who need accommodations or have questions about access may contact the College of Business Administration at mteicheira@csustan.edu or (209) 667-3278.