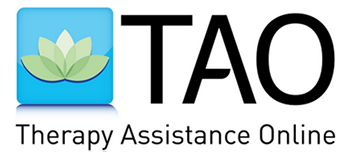 TAO is an online platform of evidence-based tools and educational materials to help you bounce back from life's disappointments and learn new life skills.
Here are the easy steps to get you started in TAO:
Log into US.TAOconnect.org/register, select "Sign Up"
Enter your name and email address on the enrollment form, use your institutional email address.
Enter a password and leave the Enrollment Key field blank.
Click "Sign Me Up!"
Check your email. You will be sent a confirmation link which you must click on before signing in.
TAO Features
Educational Modules: High quality, entertaining, and interactive learning modules, using evidence-based theories.
Assessments: Provide progress measures, along with screening for behavioral health problems, if desired.
Practice Tools and Logs: Tools to reinforce skills learned in the educational modules, including daily logs and journals.
Mindfulness Library: Valuable resource to learn and practice mindfulness and meditation.
TAO offers many modules on different topic areas. You can search Keywords like:
Depression
Anxiety
Anger
Relationships
Communication
Updated: September 27, 2021