April 13, 2019
10:00 a.m. - 12:30 p.m.
Registration is now closed. If you have any questions regarding the event, please call (209) 667-3070.
Congratulations on your admission to Stan State! We are excited to invite you and your family to our campus to experience all the university has to offer. At Warrior Welcome, you will have the opportunity to interact with university representatives and ask specific questions about the services/resources available to students. We look forward to seeing you here! Note: This is an optional event and is not a substitution for New Student Orientation.
Resource Fair
Ask campus reps specific questions in this informal setting. View participating departments.
Breakout Sessions
Attend a breakout session to get in-depth information on select topics.
Financial Aid
Meet with one of our Financial Aid Advisors to review your financial aid options.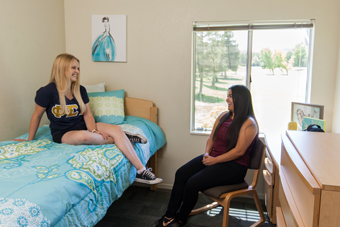 Housing Open House
Come take a tour of student housing and fill out your housing application.
What you need to know
Check-in at the Fitzpatrick Arena 8-10 a.m. View printable campus map.
Parking is free in unrestricted areas.
Early Bird campus tours are available at 8:30 and 8:45 a.m. Sign up the day of the event.
View 2019 program for Warrior Welcome.
Campus Dining will be closed. Please view our off-campus lunch recommendations.
Address:
California State University, Stanislaus
One University Circle
Turlock, CA 95382