Welcome New Warriors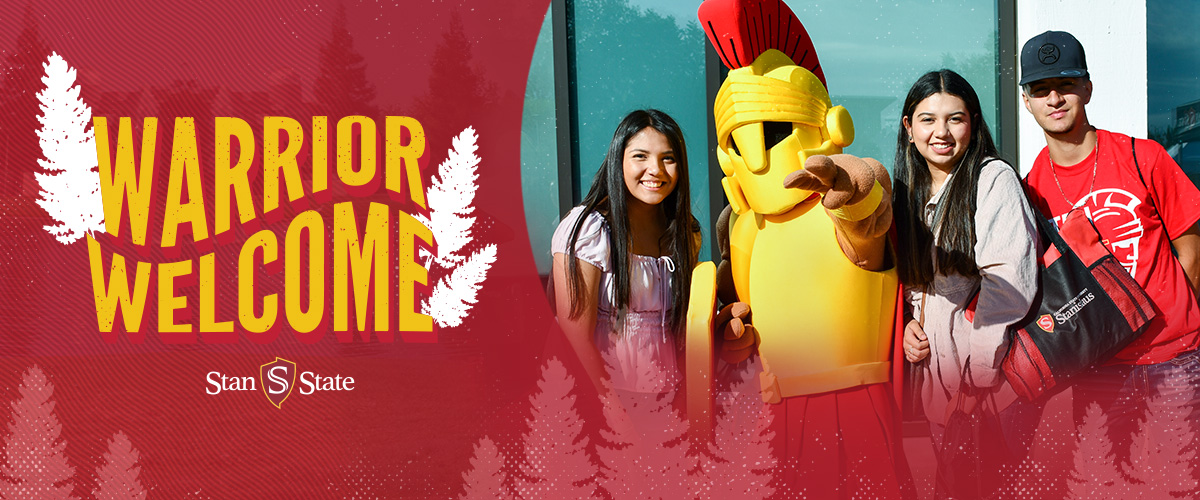 Saturday, April 15, 2023 
10:00 a.m. to 1:00 p.m.
Warrior Welcome 2023 was a huge success. Thank  you to all the admitted Warriors who attended. 
May 1st is the deadline to accept your admission. Login to your MyStanState Student Center to accept your admission. 
Event Information
Guests
Admitted students can bring up to 5 guests. Bring your friends and family to celebrate your admission! Please list all of your guests when you register.
Parking and Directions
Parking is FREE in any lot on campus the day of the event. Park in Lot 8 for check-in. If you're entering campus from Geer road, take the second exit at the roundabout and then take the first right turn to enter the parking lot. If you're entering campus from West Monte Vista Avenue, take a right onto Mariposa Drive and turn right at Melones Drive.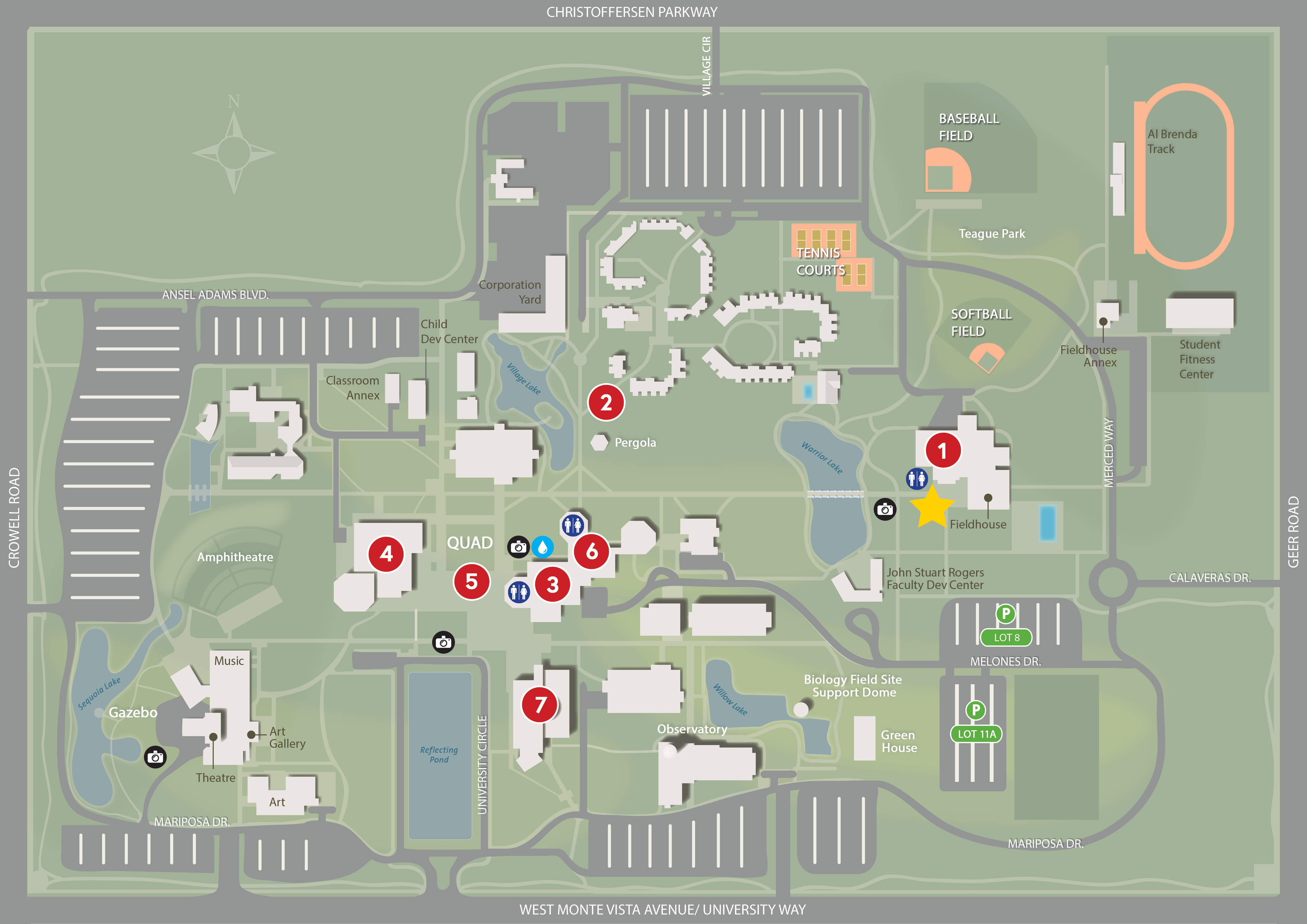 Program
Restrooms are located at 1, 3, 6

All-gender restrooms are available on the 1st and 2nd floor of the Student Center

1

Fitzpatrick Arena

Starting at 9 a.m.

Event Check-in
Photobooth with the Stanislaus State mascot, Titus

1

Fitzpatrick  Arena

10 a.m. to 11 a.m.

Welcome from President Junn and University Leaders

2

Residential Life Village

Starting at 11 a.m.

Housing tours
Apply for Fall 2023 housing

5

Main Quad

11 a.m. to 1 p.m.

Campus Resource Fair

Meet Faculty and learn about student clubs, orgs and programs.

Campus Tours
Entertainment provided by Associated Students Inc. (ASI)

Slushies
Lawn Games
Music and more!

3

University Student Center

Valley Room 202A (en español) and 202B

12 p.m. to 12:30 p.m.

        Learn more about funding your education
        and services available to you. Connect
         with Financial Aid advisors.

4

Vasché Library

11 a.m. to 1 p.m.

Make it official! Accept your admission. Admissions Counselors will be there to assist.
On-the-Spot Admissions

Bring your transcripts and get a decision.

Photobooth with Titus

Take a picture and celebrate your admission!

Enter to Win

7
Main Dining
Stay hydrated! Pick up a complimentary bottle of water as you stroll around campus.