Tartuffe
Theatre Club
Presented a Staged Reading of: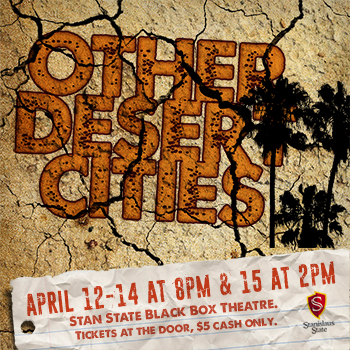 If you love to support college theater, please consider making a small donation our newly-formed Stanislaus State Theatre Club! 30 donors at $10 each will get them to their goal! 
---
Theatre Make up class
Instructor, Caroline Merceir, Ph.D.
---
Recent Productions
Boeing Boeing
by Marc Camoletti
Directed by John Mayer
  
Roosters
by Francis Milcha Sanches
Directed by Cynthia DeCure
YERMA
by Federico Garcia Lorca
Directed by Cynthia DeCure
Sincerity Forever
by Mac Wellman
Directed by Jere O'Donnell
Balm in Gilead 
by Lanford Wilson
Directed by John Mayer
​
---
KCACTF Region 8 Festival
Congratulations to our students that were selected to participate in this years 
KCACTF Festival in Mesa Arizona.
So proud of all of you!
---
Theatre Life