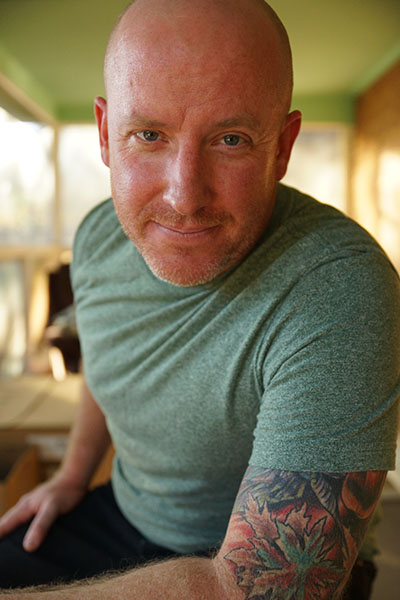 Stan State Theatre is proud to introduce
Martin Noyes from Irvine California.
Martin will be directing Stan State Theatre Students in
"Adventure Theatre"
"Adventure Theater is a new style of live entertainment combining roleplaying games and Improv for an interactive theatrical experience. The audience participates in helping create the story, playing the monsters, and rolling the 20-sided dice. New ideas and discoveries are made to push the story forward, to an unknown and epic conclusion. The show is a long-form Improv performed without a written script and no two shows are ever the same. Each night is the furthering of the story, as the audience interacts to affect what happens to the main characters. The main characters work as a team of adventurers solving, interacting, and performing their parts to reveal the circumstances of the story."
Martin Noyes is from Irvine, California where he works as a teacher and fight director. His most recent work was fight directing Oliver Twist, Lie of the Mind, The Mexican Play, Carousel, Dead Man's Cell Phone, Macbeth, ART, Anon, Fahrenheit 451, IMPROV!, 3 Musketeers, A Midsummer Night's Dream, Two Gentlemen of Verona, Julius Caesar, Indian Summer, and Hamlet at Savannah College of Art and Design in Savannah, GA. At the Chance Theatre, in Southern California: Shakespeare's R and J, Big Love, Cabaret, Never in My Lifetime, Hot n' Throbbing, and A Christmas Story. Mr. Noyes also has worked at South Coast Repertory fight directing such shows as Hitchcock Blonde, The Further Adventures of Hedda Gabler, Ridiculous Fraud (with Sharon Ott,) Bach at Leipzig, Nothing Sacred, and System Wonderland. At Shakespeare Santa Cruz: King Lear, As You Like It, and Pygmalion. Mr. Noyes is a Certified Teacher in the Art of Stage Combat through the Society of American Fight Directors and has been fight directing for 32 years. Mr. Noyes received his BFA from Southern Oregon University and his MFA from the University of Alabama, both in Theater with an emphasis in acting. Martin Noyes is the founder and CEO of ADVENTURE THEATER LLC, which is an interactive roleplaying theater experience. Mr. Noyes is also an avid gamer and Dungeon Master.