The Fall 2023 Grad Forum is In Person!
Event Registration
Registration Code: don2023
Priority Deadline: October 2, 2023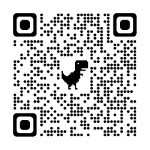 Please note: when registering, mark all programs that apply (SSS, McNair, LSAMP, etc.) when asked, "Are you participating in any of these programs?".
This is the only way your programs can receive confirmation of your attendance.
More information will also be uploaded via the following social media platforms! Follow to stay up to date:

Event Description
The forum workshops will provide information about selecting the right graduate program, the graduate application process, financial aid opportunities, preparing for the Graduate Record Examination (GRE), and employment prospects. 
Students are urged to take advantage of this unique opportunity to explore graduate studies either at the master's or doctoral level.
PLUS - the first 200 students to visit Dr. Negrón-Gonzales' booth will get a free copy of The Latinx Guide to Graduate School!
This event is FREE for all attendees.
Transportation
The forum will provide transportation for this year's event. One bus has been reserved with a 6:30 a.m. departure and a return arrival at 6:30 p.m. Bus availability will be on a first-come, first-serve basis. We urge you to register ASAP if you plan to ride the bus.
Updated: September 12, 2023