Welcome to the CSU Stanislaus Parents site, offering families the opportunity to stay connected to the university by receiving information, resources, and providing venues for family involvement. Please consider us a resource for your questions or concerns, we welcome your calls and emails.
Guidance for Parents of
High School Students
Your child is in high school, it's never to early to start preparing, here are a few things to keep in mind to keep the process started or moving along.
Parent Orientation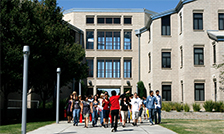 We offer an orientation just for parents and guests. While your student is at New Student Orientation, parents have their own orientation with topics tailored to meet your specific needs and concerns.
Parents Programs
A resource for information that will help your student reach their goals, Your liaison to the university, and A place for you to network with other parents and families, gain support, and participate in the campus life.
Parents Association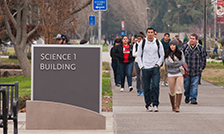 By joining SPA you will have the opportunity to join a network of parents that support the university mission and contribute to the academic success of CSU Stanislaus students.
Early Assessment Program
The program was established to provide opportunities for students to measure their readiness for college-level English and mathematics in their junior year of high school, and to facilitate opportunities for them to improve their skills during their senior year.
Parents Network/Government Relations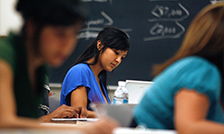 This site will provide information about important University-related issues facing our local, state and federal elected officials.