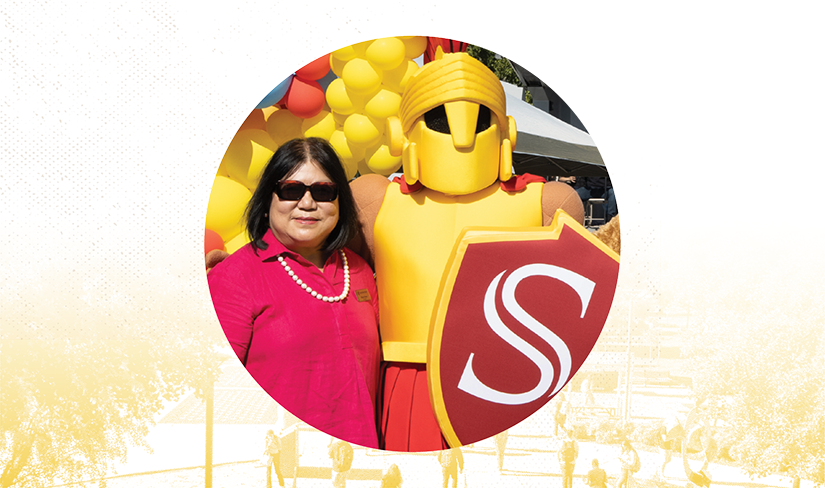 A Word from the President
President Junn recalls meaningful recent events, including the unveiling of the J. Burton Vasché Library Donor Wall and the return of the President's Gala supporting First-Gen Scholars. More importantly, as she pens her final STAN Magazine message, she says goodbye and thank you to all who have made her seven years as president so special.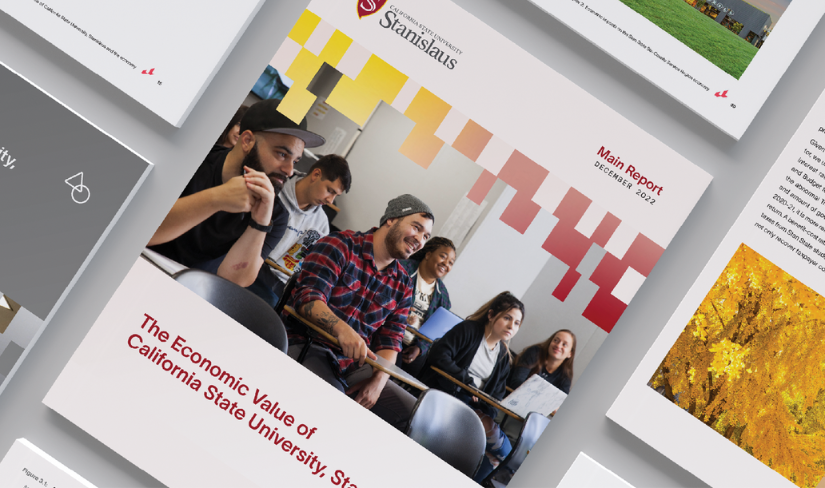 Energizing the Economy
Stan State's impact goes beyond the classroom or boundaries of its beautiful campus. According to the latest Economic Impact Report for its six-county service region, Stan State generated $770.5 million through operations spending, research spending, student spending, volunteerism and alumni impact.
Forecasting the Central Valley's Bottom Line
When leaders want to understand the economic outlook for the Central Valley, they turn to Stan State. Specifically, they look to the annual San Joaquin Valley Business Forecast produced by Economics Professor Gökçe Soydemir and a team of students who continually analyze and update the data.
Building on a Tradition
More programs, more faculty and more renovations take hold at the Stockton Campus as the site awaits the beginning of construction of a new $54 million classroom building scheduled to open in fall of 2025, just after the opening of the renovated Magnolia Mansion.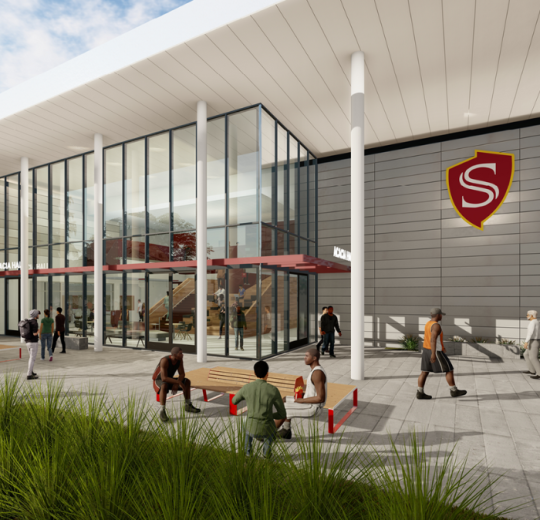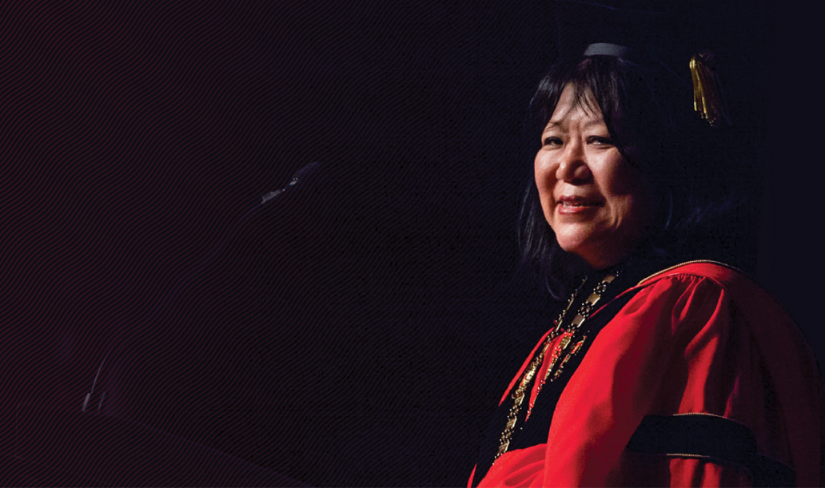 Inspiring Inclusive Engagement and Warrior Spirit
When she took the helm at Stan State seven years ago, Ellen Junn made history by becoming the first Korean American woman to serve as president of a four-year public university in the United States. Since then, she has dedicated her tenure to fostering student success, creating a congenial campus culture and increasing academic excellence, all while advancing diversity, equity and inclusion.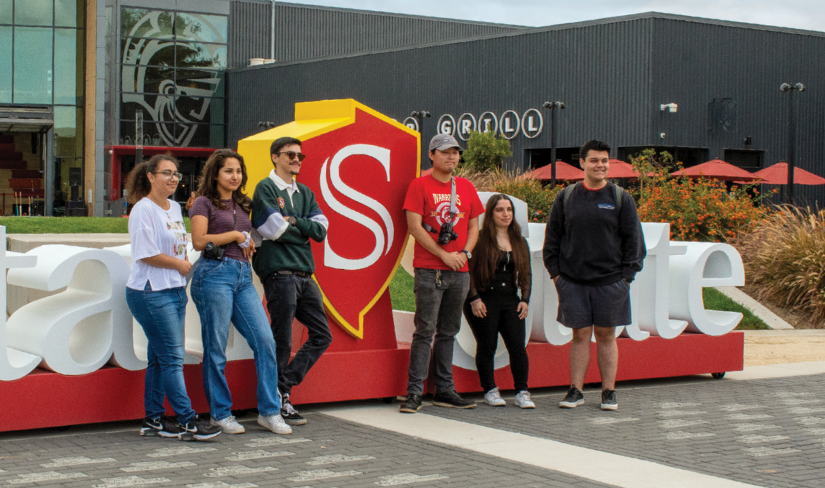 Welcoming Warriors
The first Warrior Expo was a hit, welcoming students committed to attending Stan State as well as welcoming prospective students. Future Warriors who'd already submitted an application, got to pick up their admission packet and visit with representatives of student clubs and organizations, majors and student services. Prospective students got a taste of what it would be like to choose to be Warriors.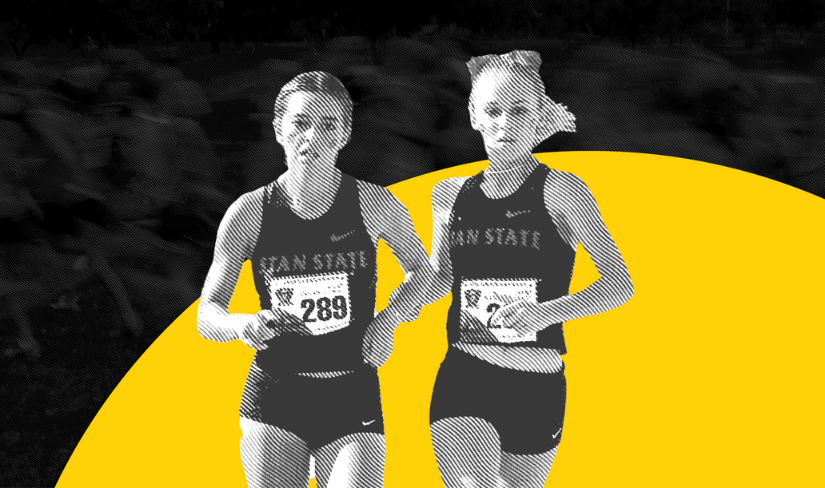 Running Headlong into the National Spotlight
Slowed by injury, Stan State runner Kaela Dishon still captured an All-American Cross Country Finish at National Championships. Dishon managed to finish 34th to achieve the sports' top status. The Angels Camp native has helped build the reputation of the Warrior program under Coach Darren Holman.
Getting Experience & Giving Back
The We Care Program, E. & J. Gallo Winery and Safe Kids Stanislaus County are among the local entities that take Stan State students out of the classroom and offer hands-on, real-world experiences through service-learning projects and internships. "This was excellent training for us. We don't usually get experiences like this in undergrad classes," one participant said.
A Cultural Experience
Nursing students travel afar to understand cultural differences they'll encounter locally when they enter the profession. Retired nursing program lecturer Esther Harris keeps her hand in educating the next generation by guiding students on their trip to Ecuador.
STAN Magazine is published by the Office of Communications and Public Affairs in the Division of University Advancement at Stanislaus State.
President
Ellen Junn
Vice President for
University Advancement
Michele Lahti
Senior Associate Vice President for Communications, Marketing and Public Affairs
Rosalee Rush
Director for Communications
and Creative Services
Kristina Stamper ('06)
Associate Director of Marketing
& Digital Strategy
Mandeep Khaira ('02)
Senior Writer and Content Specialist
Donna Birch Trahan
Content Specialists
Gina Oltman
Lori Gilbert ('91)
Kristin Platts
Marketing Specialist
Kristen Sederquist ('13)
Digital Communications Specialist
Sara Balisha ('13)
Web Accessibility Coordinator
Saul Avila ('17)
Senior Graphic Designer
Steve Caballero ('21)
Graphic Designer
Katie Dowling
Photographers
Tracee Littlepage
Katie Dowling
Kristen Sederquist ('13)
Steve Caballero ('21)
Media Production Specialist
Frankie Tovar ('11)