The Faculty Fellow for Assessment works closely with campus committees and stakeholder to facilitate discussions regarding the Meaning, Quality, and the Integrity of the degree at Stanislaus State. The Faculty Fellow is a two year position that is appointed by the Provost and reports to the AVP for Academic Affairs. 
The responsibilities of the Faculty Fellow include:
Facilitate the work of the College Inquiry and Analysis Faculty Learning Communities—meeting monthly with the College Inquiry and Analysis Faculty Learning Community facilitators.
Engage in the review of existing campus assessment processes through the collection and analysis of stakeholder feedback (in coordination/collaboration with Assessment of Student Learning (ASL) Subcommittee and the Office of Assessment).
Participate as a standing guest at ASL subcommittee meetings.
Liaise with appropriate WASC workgroups, Faculty Learning Communities, and the Faculty Director of General Education.
Collaborate with other divisions to build a clear picture of alignment of cross-divisional assessment and commitment to the improvement of student learning.
Work with the Assessment Specialist to improve reporting requirements and program and institutional-level assessment processes based on feedback.
​Dr. Stuart Wooley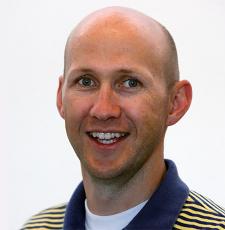 Dr. Stuart Wooley, Professor of Biological Sciences, currently serves as the Faculty Fellow for Assessment. Dr. Wooley came to Stan State in 2007 from the University of Wisconsin and teaches introductory biology and botany courses. While at the University of Wisconsin he participated in the Delta Program in Research, Teaching and Learning (https://delta.wisc.edu/About/mission.html). He co-taught courses in student assessment/evaluation for faculty and graduate student instructors, and curriculum design to improve active-learning activities in University classrooms (see https://wcer.wisc.edu/). As a faculty member at Stan State for the last 10 years, he has worked with other faculty to teach teachers in the development of assessable activities, developed (and refined over the years) coursework focused on achievable and assessable daily learning goals and outcomes. He most recently served as Biology Department Chair and currently serves as the Faculty Fellow for Assessment and Interim Faculty Director of General Education

Contact Information
Phone: 209-664-6926
Email: swooley@csustan.edu