Spring 2022 Virtual Career and Internship Fair
Date: March 2, 2022
Time: 1 p.m. - 4 p.m.
Location: Held via Handshake platform
Registration for this event will open on January 12, 2022 on Handshake!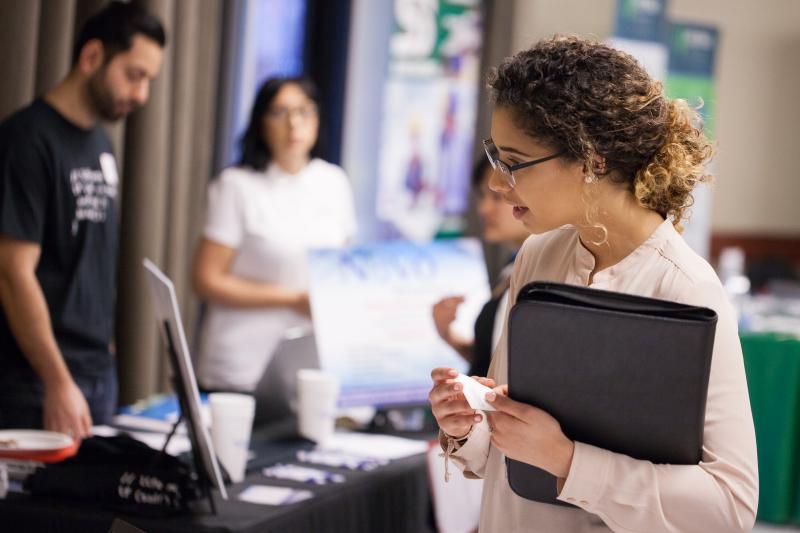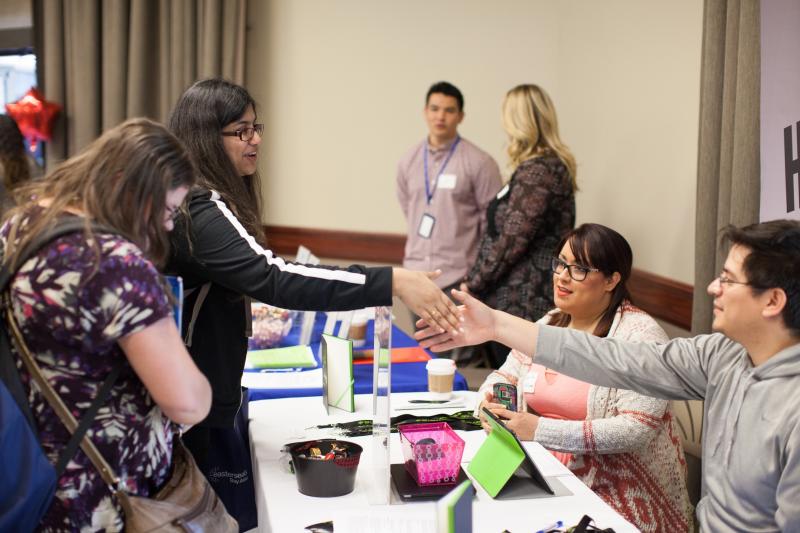 The Career & Professional Development Center is excited to partner with Handshake to host the spring career fair in a virtual format for Spring 2022.  Employer Registration for the fair opens on January 12th, 2022. Questions? Contact Rebecca Stephens, Employer and Student Engagement Analyst, at rstephens2@csustan.edu.
The purpose of this event is to connect you, the employer, with potential employees, our Stanislaus State undergraduate students, graduate students, and alumni.  We would also like to expose our students to the many employment opportunities available to them, both locally and nationally in a career fair setting. 

Even in these unprecedented times, our students and alumni are still in need of valuable employment and our employers still need our amazing Stanislaus State students' talent! We recognize this and are dedicated to providing these opportunities.
If you are interested in attending as a job seeker, use this link instead: Student/Alumni Page.
Registration Fees:
$125.00 Government/Non-profit
$300.00 Profit
$500 Fair Champion
No Fee for Current Stan State Students and Stan Alumni to attend. This page is intended for Recruiters. If you are not a recruiter but you are a job seeker, visit this page instead: Student/Alumni Job Fair Information 
Registration includes:
Registration of up to 15 representatives
Video, audio, and chat communication with students
3 Group Sessions with up to 50 students each (30 minutes)
1:1 student meetings scheduled in advance or after a group session (10 minutes)
Sharing your values and documentation with students ahead of time
Access additional information via Handshake. 
Create an account on 

Handshake 

and wait for approval.  Once approved, click on the Upcoming Career Fairs on your Dashboard.

Already have an account on Handshake? Go directly to the 

Event Registration Here.

Registration opens on January 12th, 2022 and ends on February 15th, 2022

During registration, you'll be asked to share the number of representatives who plan to attend the fair (limit is up to 15).  Each representative you register will be able to create their own unique schedule to engage with students via group or 1:1.  

Visit the 

Handshake's Employee

 site and links below for more information:
Event Registration is "Pending" until payment or billing option is completed. Once registered, an email notification will be sent for payment options.  Payment/ billing is received electronically through our secure server by Credit Card payment or Invoicing. 

Following receipt of payment/ billing, your event registration will be confirmed and you will be emailed more details on 

how to set up your schedule at the fair (read more for an overview of how you can do this).
Once you have been notified that your registration has been received and accepted, the following cancellation/ refund policy is in effect:
Cancellations received two weeks before the event IN WRITING will receive a full refund.  No refunds will be issued after the deadline date.

We cannot "roll over" sponsorships or provide refunds.

The University will provide refunds employers with outstanding fees.
Set up schedules for your representatives (Group Meetings and/ or 1:1 Meetings)- 

Creating a Schedule for Virtual Career Fair Step by Step Instructions

 and/or watch the quick video: 

How to Set a Schedule for Virtual Career Fair. 

Once schedules have been set up, representatives will receive an email to 

Review and Claim their Schedule

Once your schedule has been created/ claimed, you'll be able to manage your individual schedule or schedules of representatives as needed- 

Manage Schedules

Make sure your Company Profile on Handshake is updated with the correct logo, website links and any other information you would like to provide to the student, as this is part of your profile they view at the fair and on handshake. 

Post job and internship opportunities on Handshake so students can see view your opportunities before the fair and apply. 
Updated: January 07, 2022