Micro-Internships are short-term, paid professional projects designed to serve as a bridge to future employment opportunities.
Stanislaus State University is excited to announce a collaboration with Parker Dewey for you to connect with highly-motivated Stan State students and recent grads.
Whether you're in need of on-demand project support, looking for a win-win to connect with students, or looking for ways to get work done with an ever-growing to-do list, Micro-Internships are a valuable tool.
Check out Parker Dewey and post your micro internships today!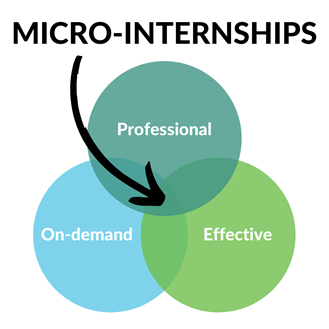 Interested in learning more about Parker Dewey first? Check out this recording of our most recent Information session here:
Getting started with Micro-Internships takes under five minutes:
Feature the project to Stan State students.
Select who you want, and the work gets done!
Questions regarding Parker Dewey or Micro Internships? Contact us at career@csustan.edu or 209-667-3661 for more information.