Julie Sedlemeyer
Executive Director 
jsedlemeyer@csustan.edu 

"As a first-generation college graduate myself, I'm passionate about being able to serve first-gen students from the Central Valley. It's wonderful that I have the opportunity to help students design their tomorrow."

A seasoned career development professional with over 20 years of experience in higher education, Julie leads an outstanding professional team and the campus-wide CareerReadyU initiative. As the Executive Director of the Career & Professional Development Center,  Julie is dedicated to making a difference in the lives of students and helping them bridge the gap between education and career.
---
Evelyn Ramos
Associate Director 
eramos23@csustan.edu 
Hablo Español  / I speak Spanish 

"I am thankful for the opportunity to serve students, alumni and employers of Stanislaus and surrounding counties. I love the Central Valley and know that the students here are what continue to make this a community of growth and prosperity. I appreciate the opportunity to help them expand their knowledge of opportunities throughout the nation." 

A central valley native, Evelyn began her career in student affairs with the SJSU Career Center. There she developed an interest and passion for working with students and helping increase their confidence in their academic and professional endeavors. She held a variety of roles throughout her time there and ultimately decided to pursue her Master's degree to be able to work with students 1-1 in their career development. She received her MA in Education and began to work more closely with first-generation and undeclared student populations. She had the opportunity to serve as the University Ombudsperson at SJSU for two years before returning to career services at Stanislaus.
---
Rebecca Stephens
Employer and Student Engagement Analyst 
rstephens2@csustan.edu 

"I am passionate about creating student-driven programming and engagement within our center. I am committed to building and strengthening employer relationships that develop long-term collaborations, supporting a constant surge in employing Stan State talent.  An absolute highlight of my job is seeing a student attain a meaningful job with the guidance, support and utilization of our staff and services."

Rebecca coordinates our key student/employer connection events such as Career Fairs, Info Sessions and On Campus Interviews, to name a few. As the coordinator for our Warrior Wardrobe Career Closet, she helps to ensure that there is one less barrier to employment by helping establish a sense of confidence in our Warriors' appearance for events, interviews, or class presentations. 
Rebecca manages our HireStanState Handshake platform and is available to assist students and employers utilize its features to the fullest extent.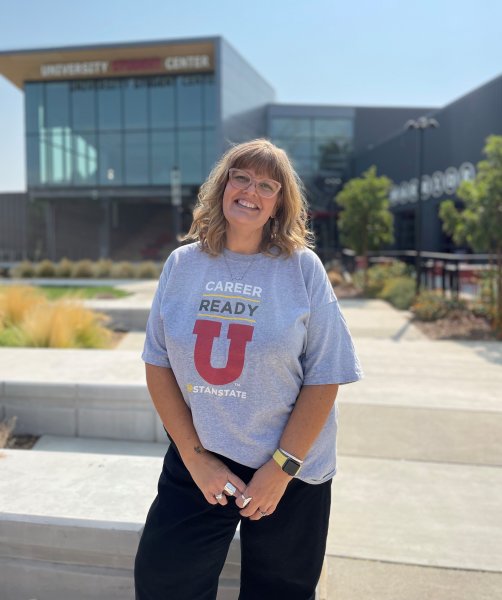 ---
Jaskaran Dhesi
Career Counselor 
jdhesi@csustan.edu 

Jaskaran is a believer in a student's ability to realize their potential.

He enjoys assisting students on that particular path. As an alumnus of the University—holding a Bachelor's Degree in Political Science and a Master's Degree in Public Administration—he values the opportunity to guide students and acknowledges the benefits of mentorship.

He is a staunch advocate of first-generation student initiatives, mental health, and civic engagement. Jaskaran enjoys collaborative processes and serving as a resource to students.

While also currently pursuing his Doctorate in Education, he brings a level of compassion and sympathizes with the pressures students face. He is a life-long learner and advocates that approach to his students also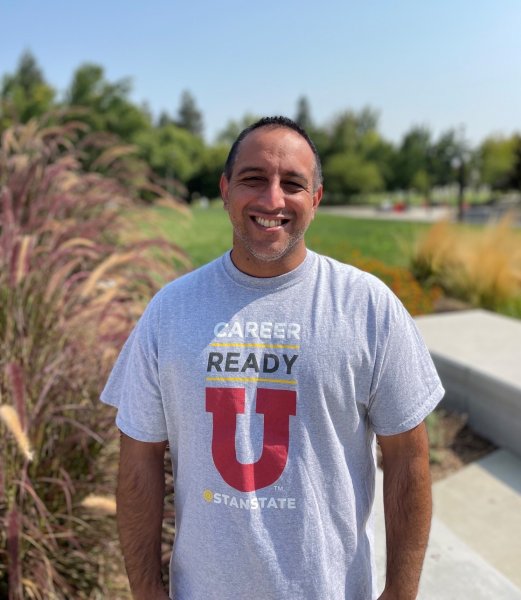 ---
Nang Thao
Career Coach 
nthao14@csustan.edu 
Kuv hais lus Hmoob / I speak Hmong 

"Education is key to success; take on opportunities and what you don't know is something you can learn."  These were my father's daily reminders to educate yourself but create your future at the same time through every opportunity/work experience you can get.  My father's dream was for my siblings and I to obtain a college education, get a good job and live the American dream.  I am a first-generation student, Stan State alumni, and hold a BA degree in Sociology. My passion for career mentorship started in high school when I first learned about the role of a career advisor.  I had such a positive experience with the career advisor that she was who I wanted to be, and who I aspired to be. My work experiences have guided me to becoming a career mentor. I am grateful for the opportunity to work with the students of Stanislaus State and the ability to give back to my college and community."

Nang has worked as a case manager connecting families and individuals to basic needs and community resources through their toughest times.  She has worked with numerous job seekers looking for employment, tailoring resumes and providing interview guidance. As a Career Coach, Nang is passionate about helping Stan students gain relevant work and volunteer experiences during their college career to understand expectations of the workplace and have access to employment opportunities.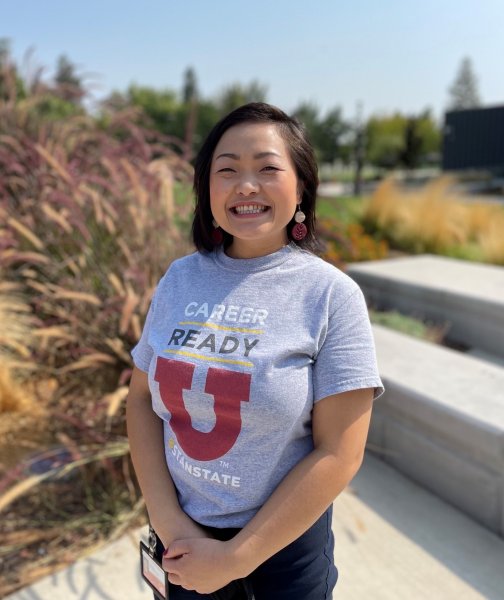 ---
Brooke Nawrocki
Administrative Support Coordinator II
bnawrocki@csustan.edu
Brooke graduated from Stanislaus State in 2020 with a B.A. in Psychology. She worked as a student assistant during her undergraduate years and utilized the Career & Professional Development Center herself.
She has worked with children to provide social emotional learning and is an advocate for overall wellness and the mental health of students of all ages. Now finishing up a Master's Degree in Public Administration, Brooke is passionate about the students at Stanislaus State and excited to be part of the Career & Professional Development Center team.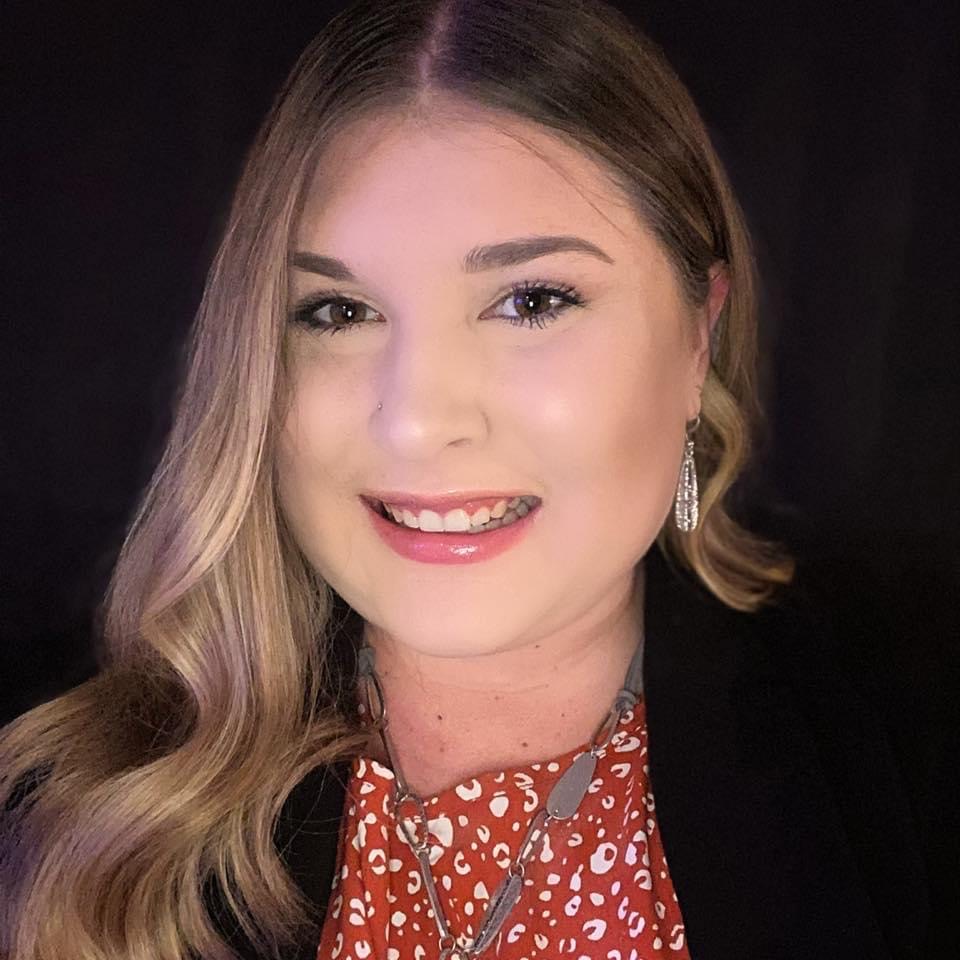 Updated: January 10, 2023