Discover what you can learn & where a physics/physical sciences major can take you.
Physics is an excellent choice for students interested in pursuing careers in science fields such as physics, astronomy, engineering, biophysics, environmental sciences, optical communications, as well as the medical, dental and pharmacy fields. Our small program offers its majors a strong sense of belonging: Friendly professors working with their doors open to students; an active chapter of the Society of Physics Students; and research teams led by physics faculty.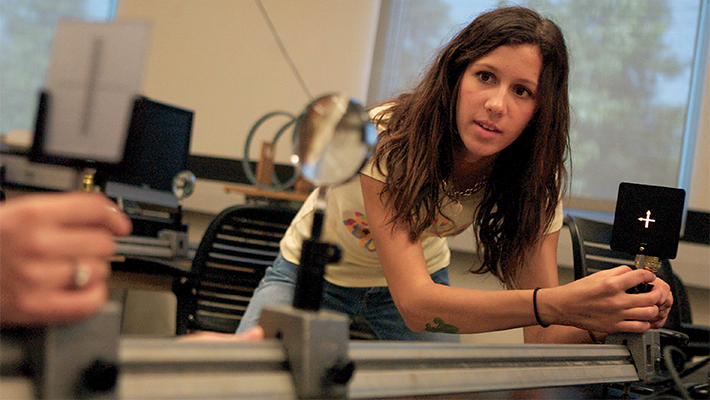 Interests
The universe and how it works
The physical world around us
The workings of the solar system
The workings of your car, phone or computer
 Learn
Basic understanding of the core areas in physics
Classical mechanics, electricity and magnetism, and quantum mechanics
Methods to solve physical problems
Go!
Semiconductors
Optics and optoelectronics
Engineering
Education
Graduate studies
Career Opportunities
Microsoft
UC Merced
CalPERS
Turlock Irrigation District
Merced Junior College
Turlock High School
Inventive Resources
G3 Enterprises
Cryomagnetics, Inc.
Lane Powell PC
 Degrees and Programs
Bachelor of Arts in Physics
Bachelor of Science in Physics
Bachelor of Arts in Physical Sciences with concentrations in:
- Applied Physics,
- Earth & Space Sciences
- Environmental Sciences
Those majoring in Liberal Studies can complete their concentration in Physics & Physical Sciences
Minors available in:
- Microelectronics
- Physics
- Physical Sciences
---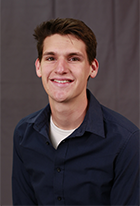 "Physics faculty are friendly and approachable. The strong communal atmosphere within the department fosters a perfect learning environment."
David Bishel
Physics Student