| Term | Priority Deadline for Graduate Students |
| --- | --- |
| Fall 2022 | September 30, 2022 |
| Spring 2023 | March 15, 2023 |
| Fall 2023 | September 29, 2023 |
| Spring 2024 | March 15, 2024 |
*Students must apply for graduation by this date to be included in the Commencement program.
It is recommended that applications for graduation be submitted to the Enrollment Services office within the first two weeks of the planned completion term.
Are You Ready to Graduate?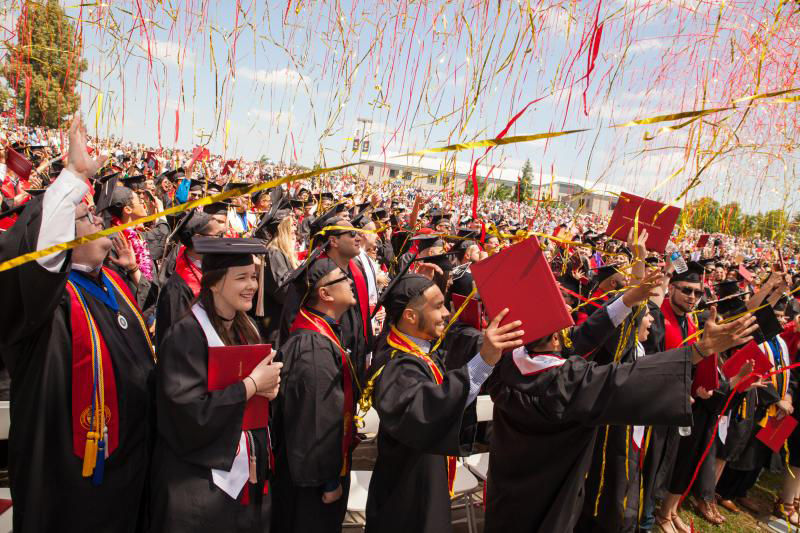 Use this to-do list to ensure that you complete all the tasks required for graduation.
During the term before you plan to graduate, contact your program coordinator to discuss the completion of your degree requirements.
Submit an application for graduation to the Enrollment Services Office within the first two weeks of the planned completion term. A $60 fee must be paid to the Cashiers's Office in order for the form to be processed. You must apply for graduation to have your degree conferred.
Submit your completed work to the Office of Graduate Studies by the appropriate deadline.
Make sure your coursework has not expired:
All program coursework must be completed within seven consecutive years. Coursework taken more than seven years ago (but less than 10 years ago) at the time of graduation will require a Validation of Outdated Coursework form.
Courses taken 10 years prior to time of graduation will be considered expired and cannot be counted toward program completion.
Finished with coursework prior to graduation? Ensure that you are enrolled in units during your last semester:
Updated: September 06, 2023