The directions below are for all students beginning the thesis process starting Fall 2023.
 Students who have already been working with previous thesis templates may still submit using the library submission process through the summer of 2024. For instructions on the previous process, please email GraduateStudies@csustan.edu.
---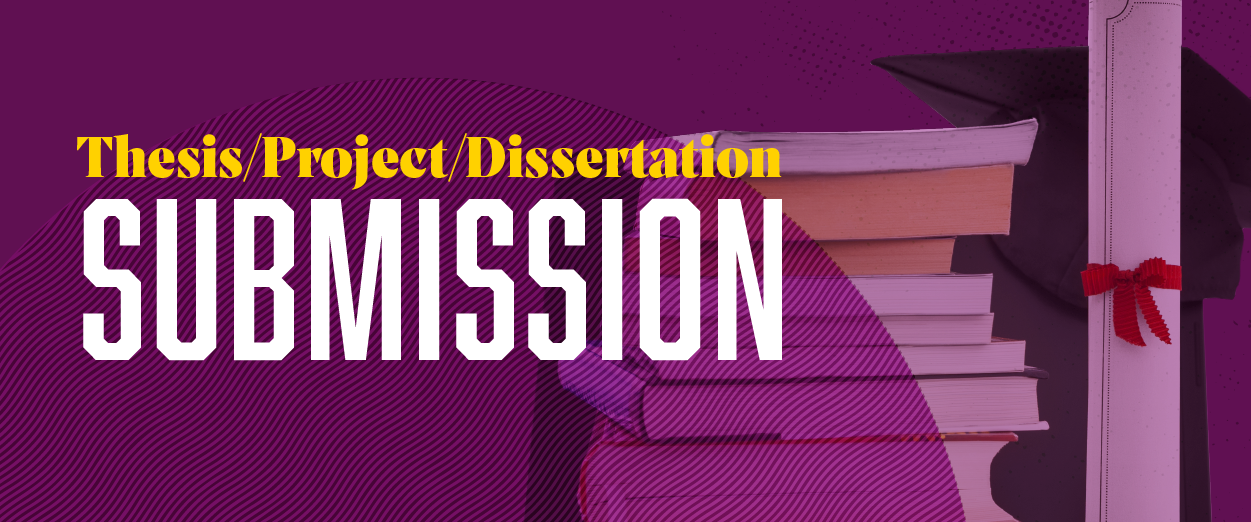 Submitting your electronic Thesis, Project, or Dissertation
Congratulations, Stan State graduate students, on reaching this important milestone of getting ready to submit and publish the final version of your thesis/project/dissertation in electronic format.
---
Have you completed all the required steps?
Before proceeding to the submission process, please take a minute to review the checklist below to ascertain that you have completed all required steps in the thesis/project/dissertation clearance process.
My thesis/project/dissertation is written and formatted in conformity with the University's Master's Thesis/Project & Doctoral Dissertation Guidelines.
My committee chair has approved the final version of my thesis/project/dissertation and electronically signed the Approval Form.
I have submitted Template A, Template B

, and

Approval Form

to

Thesis/Project/Dissertation Submission Canvas Portal

---
Deadlines
Deadline for Fall 2023: December 8th, 2023
Deadline for Spring 2024: May 10th, 2024
In order to clear for graduation in a given term, students must adhere to these deadlines.
Updated: November 17, 2023