2022
Black Grad 2022 - Live & In-Person 
Wednesday, May 18th at 4pm | Stanislaus State Event Center 
Graduates must register before April 20th
Limited seating for family and friends available
No cost for graduates and their guests
Refreshments provided 
Questions? Contact Marvin Williams at mewilliams@csustan.edu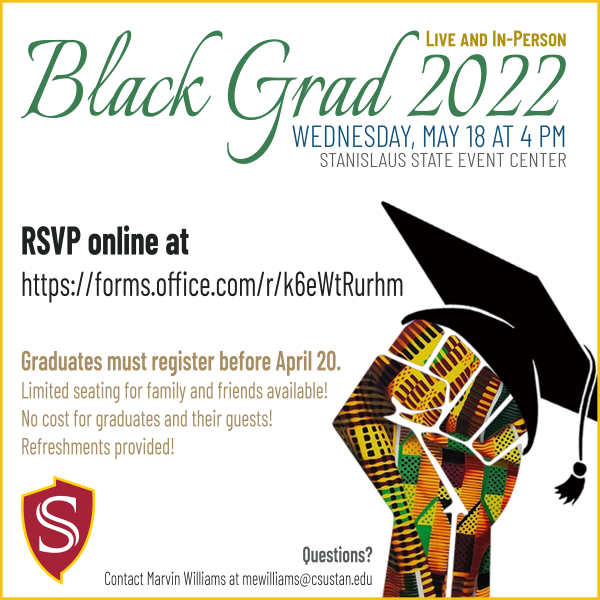 2021
KENTE Stoles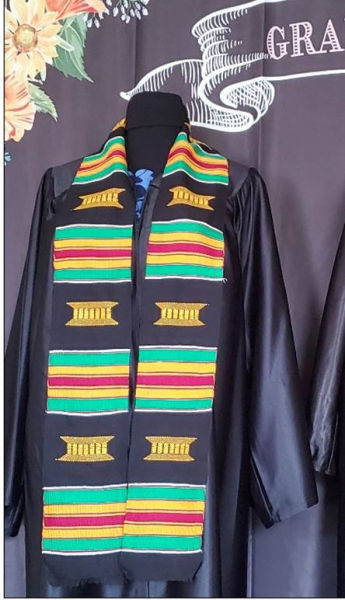 BSU & BFSA will be providing our graduates with Stoles to celebrate all of your accomplishments. 
Please complete the stole registration before May 17th so we can ensure that you receive your stole. Official dates for stole pickups will be provided soon! 
Click to complete the Stole Registration Form - you will need to use your CSUStan email to access the form.
2020
We have a few 2020 graduation stoles remaining, if you would like to pick up one, please email BFSA@csustan.edu
Stan State also participated in the "We Deserve Exclusive Statewide Pan African Collective -Graduation Celebration" - Watch celebration here 
2019
Photos coming soon!