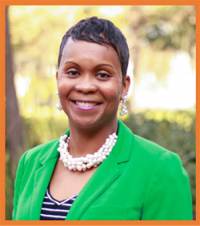 Dr. Sevaughn Banks has over two decades of social work practitioner experience, which drives her work as an Associate Professor in the MSW Department at Stanislaus State. Dr. Banks's academic accomplishments include her initiation of collaborative interprofessional simulation between the MSW Department and School of Nursing. Social work and nursing students work together to solve biopsychosocial patient concerns in a classroom mimicking true-to-life hospital rooms. Students apply components of Adult Learning Theory, Social Learning Theory, and Experiential Learning and apply intervention skills to medical scenarios.
Dr. Banks' research interest is workforce development, which is demonstrated in her scholarship record. She served as Principal or Co-investigator on numerous research projects, received funding for thirteen grants, to include student mentorship. Dr. Banks has seven publications in peer-referred journals, and over thirty professional presentations at local, state, national, and international conferences.
Dr. Banks is currently planning the social work department's inaugural study abroad experience in Ghana, West Africa. Prior, she served as the Chair of the International Education Conference for the National Association of Black Social Workers. Dr. Banks led social work delegations to South Africa (2012), Cuba (2013), Dominican Republic and Haiti (2015), Spain (2016), and Ghana and Morocco (2017).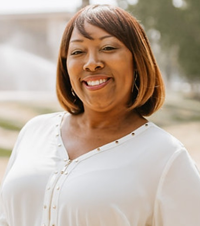 Dr. Kilolo Brodie is a professor in the Master of Social Work Department at California State University, Stanislaus in Turlock, CA. Dr. Brodie received her Ph.D. in Social Work from Howard University in 2008, MSW from Stanislaus State in 1998, and B.A. in Psychology from Clark Atlanta University in 1994. Her research agenda is grounded upon equity and advocacy for disenfranchised persons. Research projects have focused on interagency collaboration between universities and human service organizations; Down syndrome and families of color; and ethnographic studies involving indigenous groups. Dr. Brodie worked as a county public child welfare worker in California, in the screening/intake and family reunification units. She has community-based practice experience having worked for a city-wide collaborative organization in Washington, D.C. as a family group conference coordinator/facilitator. Dr. Brodie was also the Title IV-E child welfare training project coordinator at CSU East Bay in Hayward, CA. She has been teaching in the CSU system for over 17 years.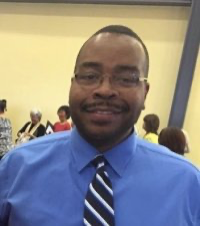 Paul L. Gardley, Jr is an Oakland, CA native. He is a scholar, social justice advocate, a change agent, and has worked within the education field for nearly 20 years. Currently, as an Ed.D. candidate at California State University, Stanislaus. Mr. Gardley is passionate about promoting equity and ethnic representation within the higher education system. With aspirations to become a transformative leader, his research focuses on holistic education for marginalized, minoritized and disenfranchised students. He is an active member of BFSA on campus.  During his academic career at Stan State, where he earned a bachelor's degree in Communications, Mr. Gardley participated in leadership, scholarship and community service.
While being employed at CSU East Bay he discovered his passion for students and earned a master's degree in Education with an emphasis in Educational Leadership and Technology.  During his tenure there he was an adjunct professor for 4 years and an Academic Advisor in a Student Support Services (SSS) Program for three.  He has been a club advisor, public speaker for EOP, an intricate participant in Black graduation and co-founded Kaleidoscope, which is a culturally enriching mentoring program for Black students.  Returning to his alma mater as an Academic Advisor at Stan State, he often helps students experiencing basic needs insecurities, academic difficulties and provides solutions for campus dilemmas.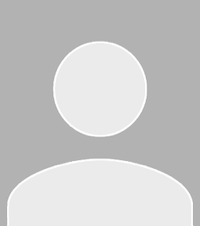 Andrea Perkins
Andrea Perkins is a Licensed Clinical Social Worker (LCSW). She is a graduate of Stanislaus State, obtaining her master's degree in Social Work (MSW) and a Bachelor of Arts (BA) degree in Liberal Studies (with a Concentration in Child Development. She has over 20 years of experience in the social services field, which includes working with clients of various diverse backgrounds (socio-economic, racial, ethnic and LGBTQ), foster children and families. Andrea has provided support to patients and families coping with medical challenges, disabilities, grief, loss and end of life experiences within hospital settings. Prior to joining PCS, she has provided counseling services to clients struggling with serious and ongoing mental health challenges, including psychosis. Andrea is committed to providing support to students as they strive to overcome challenges or stress which may hinder their ability to achieve their personal or academic goals and overall emotional well-being.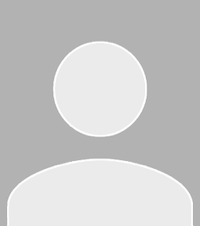 Alixzandria Williams
Alixzandria Williams is an Admissions Counselor in the Admissions and Outreach Department, located in MSR 140. Her work focus is admissions, outreach and the recruitment of students. She provides students with presentations and information about the university and assists interested students with advising and guidance to transfer. Alixzandria works with High school, transfer, returning and graduate students. She also evaluates admissions applications to determine student eligibility.
Alixzandria is a Bay Area native, receiving her undergraduate degree in Justice Studies and Graduate degree in Education, Counseling and Student Personnel from SJSU. She has also obtained her Pupil Personnel Services credential and in the process of obtaining her License in Clinical Counseling. She recently moved to the valley a few years ago. Alixzandria's interests include painting, refinishing furniture, traveling, and spending time with her daughter and family. If you need any additional support on campus or need assistance finding resources, do not hesitate to find her on campus!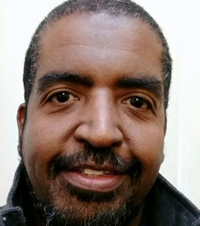 Marvin Williams is the Director of Disability Resource Services. His department is responsible for making sure students have equal access to the curriculum and student life. He has a Bachelor of Science degree in Mechanical Engineering from Santa Clara University and a Master of Science in Biomedical Engineering with an emphasis in rehabilitation from Iowa State University.
Before coming to Stanislaus State, Marvin was the Assistive Technology Coordinator at Fresno State. Before that, he was an Assistive Technology Coordinator for the Delaware Assistive Technology Initiative with the University of Delaware's Center for Disabilities Studies. During his time at the University of Delaware, Marvin was co-instructor for an undergraduate course on Technology in Early Childhood Education and a graduate course on Universal Design for Learning. He has served as an Expert Reviewer for the Delmarva Foundation, responsible for reviewing Letters of Medical Necessity for appropriate equipment recommendation and efficacy.
Marvin is the staff advisor for the Black Student Union, current President of the Black Faculty and Staff Association, and a member of The President's Council for Diversity and Inclusion. He is also the Treasurer for the Merced chapter of GLSEN (Gay, Lesbian, Straight Education Network) and President of the Advisory Board for Disability Resource Agency for Independent Living (DRAIL), one of the California Centers for Independent Living.
Marvin has over 20 years of experience working in the disability community with 18 of those in higher education.