Make Connections with Recruiters, Experiences, and your Alumni Network
After exploring your interests and building your experiences, connect with opportunities and share your story.  Please connect with us during a virtual drop-in hour or schedule an appointment to address any questions or practice interviews with a Career Coach! 
Connect with Recruiters
Whether you attend a career fair or apply to internships via HireStanState, get connected early. This includes social media platforms and connecting via professional networks. We can help you prepare before events and help with what to do after. 
Connect Your Experiences


Your marketing materials matter! Your resume is a chance of making a good impression to potential employers. You can think of a resume as an opportunity to explain why you are the best candidate for a position.
Connect with a Career Coach today to ask questions about your resume or to conduct a practice interview.
Connect with Alumni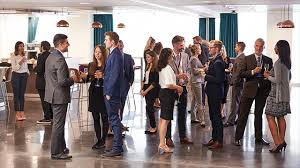 Stan State alumni are passionate about connecting with students and fellow alumni. Meet them via networking and educational events through our programming and by connecting with the Alumni Association. Don't forget you have access to this great network!  
Tips:
1. Spend Time on Your Resume
Your resume serves as the first impression to recruiters. Make a strong impression by showcasing relevant experiences, whether paid or not. Resumes not only get you considered for a job, they are meant to help you get an interview. Need help? We can help you polish your resume. 
2. Highlight Your Accomplishments
Interviewing can be intimidating if you are not comfortable or used to talking about all of your accomplishments in a professional setting. In an interview, employers want to learn more about you and see how you might fit in with their organization. Meet with us to practice and feel free to use the resources below to get started as well. 
3. Start a Job or Internship Search
Spend some time exploring careers in something that you are most passionate and excited about.
4.  Follow Companies on Social Media
An increasing number of employers are using social media channels to recruit. Have you searched yourself to see what information comes up about yourself? Your online presence matters, whether there is something there or not.  Make sure you know your privacy settings. You can also leverage social media to make connections. Several organizations are also including social media in their recruitment plans. Don't get left out.
Check Out These Helpful Reads!