Please welcome our new faculty!
Fall 2023
---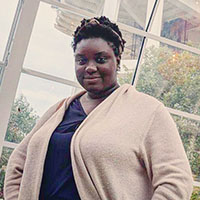 Ashley Sarpong, Ph. D.
Assistant Professor of British Literature
Ashley Sarpong is Assistant Professor of British Literature in the Department of English. Prior to starting at Stanislaus, she was Yale University Presidential Visiting Fellow for 2022-2023. Dr. Sarpong earned her PhD in English from University of California-Davis in 2021. Her research interests center on ecological transformation during the early modern period and the ways ecology can help us better understand the legacies of colonialism and the construction of racial difference. Her book project, Making Land, Making People: Rhetorics of Value and Improvement in Early Modern English Literature, explores early modern English conceptions of land use and agriculture as they appear in sixteenth- and seventeenth-century agricultural treatises and poetry. She argues that the overlap we see between agriculture and poetry reveal how early modern English conceptions of land, property, and possession functioned within genealogies of racial capitalism. In this way, her project invites an understanding of early modern ecology as interpenetrated with the formation of racial capitalism.  
---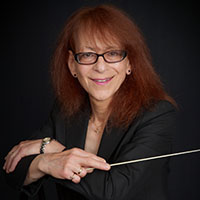 Emma Joy Jampole, Ph. D.
Assistant Professor/Coordinator of Music Education
Dr. Emma Joy Jampole (she/her) is joining the Stan State Music Department as Assistant Professor and Coordinator of Music Education. Dr. Jampole previously taught at the University of Wisconsin-Madison, Northwestern University, and Northeastern Illinois University. Dr. Jampole has extensive experience teaching instrumental and general music in public schools; she has performed professionally on the bassoon, clarinet, saxophone, and bass guitar. Dr. Jampole earned her PhD at the University of Wisconsin-Madison; Master of Science in Education at Northern Illinois University; and Bachelor of Music Education at Northwestern University. Her work has appeared in the Music Educators Journal; the Gender, Education, Music, and Society Journal; and The Instrumentalist. Dr. Jampole has presented sessions at numerous international, national, and state-level music education conferences. Her current research focuses on transgender and other queer identities in music teaching and learning.  
---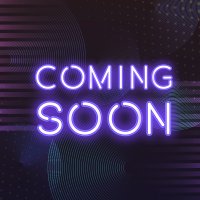 Seth Spencer, Ph. D.
Assistant Professor of English Education
Dr. Seth Spencer joins Stan State's English department as an assistant professor of English Education. Seth completed his PhD in English at the University of Mississippi with a specialization in 19th-century American literature. He also holds an MA in English from the University of South Florida. Seth's teaching and research focus on writers marginalized by race and/or gender, as well as textual artifacts like scrapbooks, commonplace books, and diaries. Seth brings his background as a high school English teacher to his role as an instructor for the English department's Single Subject Matter Preparation Program. 
---