2023 STEM 4 PALS Summer Program
June 20-30, 2023
Tuesday - Saturday and Monday - Friday: 
9 a.m. to 4 p.m.
(with scheduled breaks)
STEM 4 PALS is an exciting two-week summer program designed to help you meet Stanislaus State faculty and other students.
STEM 4 PALS will provide in-person learning experiences, engagement with faculty, and peer mentor support. Students will participate in several social and fun science activities. You will receive a tablet as well as a T-shirt, backpack, water bottle, daily lunch, and many more STEM / school supplies.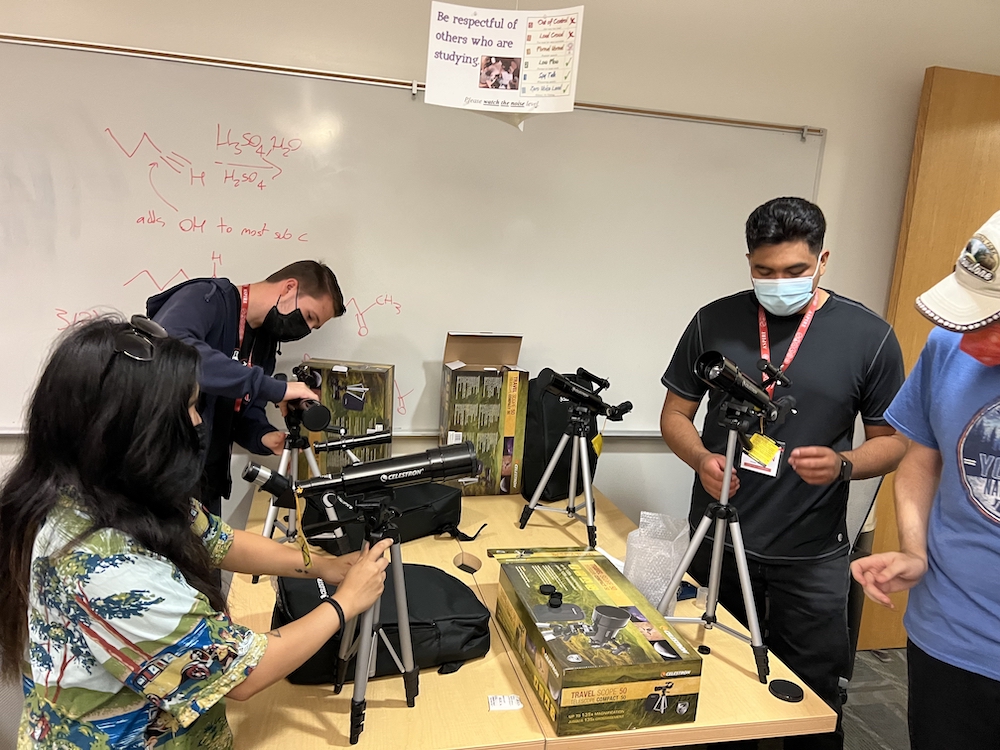 The benefits of STEM 4 PALS participation are:  
Connecting with faculty
Meet peers with the same interests 
Get exposed to the college learning experience 
Connect with peer mentors in the same discipline 
Eligibility
You are encouraged to apply to the STEM 4 PALS if you meet the following eligibility requirements:
You have been newly admitted to Stanislaus State as a first-time freshman or you are currently a freshman student moving onto your second-year.
You have declared a major in STEM (Biology, Chemistry, Computer Science, Geology, Mathematics, Physical Science, Physics, or Undeclared with a Biology Interest). 
You are a first-generation college student (neither of your parents has earned a bachelor's degree), OR Hispanic, OR from a group traditionally under-represented in STEM, OR low income.
How to Apply
Complete the online Application Form
Please contact us at aspire@csustan.edu for more information or questions.