Discover what you can learn and where an agriculture major can take you.
The Bachelor of Science (BS) in Agriculture is a multidisciplinary program that blends a number of academic disciplines into the following four concentrations: Agricultural Biology, Agricultural Economics, Sustainable Agriculture, and General Agriculture. Students in the program gain a rich understanding of agricultural production, marketing, entrepreneurship, sustainability and management through experiential learning and supervised research activities. The major fosters sustainable relationships with area community colleges through the implementation of a "2+2" arrangement. Individuals who have an A.S. degree or equivalent in lower-division course work in Agriculture, Agricultural Economics, Horticulture, Plant Science or any closely related fields should consider obtaining their bachelor of science degree in the program. Students in the program enjoy individualized advising and mentoring, small classes and curriculum based internship program, leading to high job and graduate school placement rates.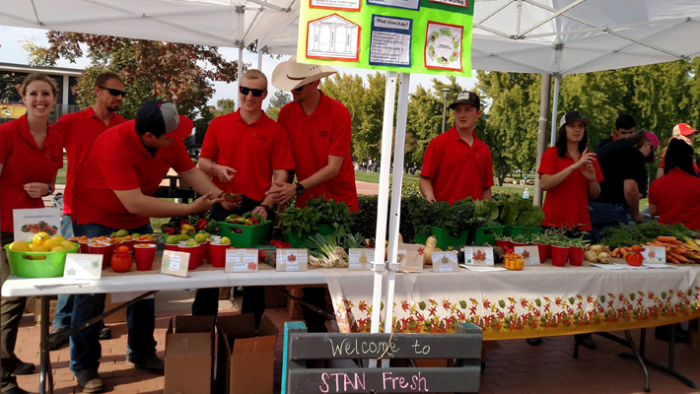 Interests
Experiential learning opportunities in food and agricultural sciences
Leadership development in the food and agricultural industry
Working with agriculturists and applied economists
Problem solving
Agribusiness startups 
 Nature and outdoors

Learn
Production/marketing of ag produce
Agricultural and environmental resource management
Agribusiness entrepreneurship
Sustainable agriculture
Global perspectives on food issues

Go!
Agricultural Sales/Marketing Officer
Agricultural Credit Analyst/ Loan Officer
Farm Supervisor/Manager
Crop/Pest Control Advisor (CCA/PCA)
Natural Resource Conservationist
Sustainable Food Producer
Sustainability Expert/Manager
Nursery Manager/Supervisor
Agriculture Teacher
Graduate Research/Teaching Assistant 

Career Opportunities
Local Agricultural Banks (Yosemite Farm Credit, American AgCredit, etc.)
Pest Control and Agrochemical Companies (Mid-Valley Ag, Simplot, etc.)
Nurseries (Duarte Nursery Inc., • Frantz Nursery, etc.)
Local agribusinesses (Foster Farms, Hilmar Cheese, Stanislaus Farm Supply, Grower Direct Nut Co., etc.)
Ag Consulting companies
Local School Districts (Turlock, Merced, Manteca, etc.)
Government Agencies (USDA, CFDA, etc.)
Non-governmental agencies Agricultural Extension programs in California (UC Extension, etc.)
Graduate programs in California and across the U.S. 

Degrees and Programs
Bachelor of Science in Agriculture with concentrations available in:
- Agricultural Biology
- Agricultural Economics
- Sustainable Agriculture
-General Concentration 
Minor in Agriculture
Experiential Learning Activities:
StanFresh: On campus farmers market
StanFresh: Community
Sponsored Agriculture (CSA)
Internship (required)
Leadership and Professional development activities through Agricultural Ambassadors
Faculty Supervised Research
Taste of the Valley 
---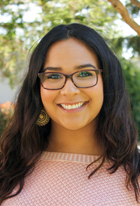 "In the agriculture program, students grow intellectually and achieve their career goals. The training and support from my advisors and faculty, prepared me for a research assistantship position and my M.S. degree in Horticulture at a research university. "
RAQUEL GOMES 
Agriculture Alumni
Updated: February 02, 2022