Who is considered a returning student?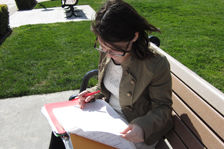 Students who do not enroll in at least one semester each academic year must reapply to the University following the standard admission application process. Extended Education courses do not count toward this requirement. New students who were not enrolled as of the census date for the term they were admitted are not considered returning students.
Returning in Good Standing
Students returning to Stanislaus State must reapply and follow all established admission dates and deadlines.
Returning after Disqualification
Students returning to Stanislaus State after being disqualified must be reinstated following the appropriate instructions:
Students must reapply following established admission dates and deadlines. Please note by when your reinstatement must be completed based on the term you have applied for:
Spring 2021 reinstatement deadline: January 8, 2021
Fall 2021 reinstatement deadline: June 18, 2021
Application Instructions
As a returning student, coursework taken at Stanislaus State or transfer courses previously submitted via transcript do not have to be entered on the Cal State Apply application. Any transfer coursework completed after last attending the university should be submitted via transcript.
Registration Date
Returning students in good academic standing are eligible for admission. Once admitted, accepting admission is required. Eligibility for a priority registration appointment is based on when you pay the $100 enrollment deposit:
If paid by the priority date, you will receive a registration appointment. A specific priority date will be listed in your admission packet. Generally, for Spring admission, the priority date is October 1, and for Fall, March 20.
If admitted or paid after the priority date, you will be eligible to enroll during open registration.
Registration periods are listed in the Class Schedule.