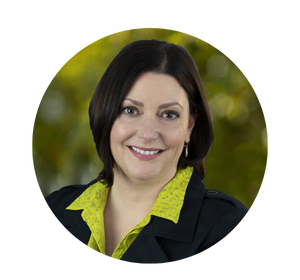 Vice President for Student Affairs
Dr. Erickson is committed to the access-driven mission of the California State University System. As a first-generation college student, she completed a BA in Psychology, a BA in Human Services, and an MA in Education, Counseling Option, from Cal State San Bernardino. Dr. Erickson earned her Doctorate in Higher Education Management from the University of Pennsylvania. Her dissertation topic was "Racial and ethnic pluralities at the California State University: Strategies for student success." She is a strategic leader dedicated to access and student success, and throughout her 25-year career in higher education, she has facilitated bridge-building between academic and student affairs to create seamless curricular and co-curricular living and learning environments that foster student success.
Stan State is poised to greatly improve student success and to positively impact the Central Valley and the State of California with regard to both access and completion. The people and programs in Student Affairs provide the cornerstone of community and create the sense of place essential to a holistic approach to student retention and success. I share President Junn's and Stan State's commitment to the diversity of the student body and I am eager to graciously include student voices as we contribute to meeting the objectives of the ambitious strategic plan and the Graduation Initiative 2025.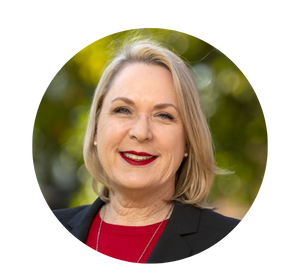 Dr. Heather Dunn Carlton
Associate Vice President for Student Affairs & Dean of Students
Dr. Heather Dunn Carlton joined the Student Affairs team in April of 2021. She brings to Stan State three decades of experience supporting students in various roles, including orientation, health and wellness, student activities, diversity and inclusion, and student conduct. Prior to coming to Stan State, she worked for University of the Pacific, CSU, Sacramento, Stanford, and UC Berkeley.
Dr. Dunn Carlton grew up in Visalia, California, and calls the valley home. She received her Bachelor's degree from Occidental College in Los Angeles, her Master's degree from Boston College, and her Doctorate from University of Pacific. She has a passion for substance abuse education and prevention, and her research has focused on teaching students to identify standard drink measures. Dr. Dunn Carlton has served both regionally and nationally as an expert on collegiate alcohol and other drug prevention and student conduct.
Dunn Carlton's portfolio includes Basic Needs, StanCares, Student Conduct, Housing and Residential Life, Recreation, and the Warrior Cross-Cultural Center. She also serves on the ASI and Student Center boards. During the Fall 2021 semester, she will also oversee Health Services, Counseling and Psychological Services, and Health Education and Promotion. Dunn Carlton has shared her excitement about coming to Stan State, stating, "I could not be more thrilled to be a part of the Warrior Family. The valley is my home, and there is nothing more important than serving the community that gave me so much growing up."
Dunn Carlton is the mother of two college student-athletes and a self-described college sports super-fan. She looks forward to cheering for the Stan State Warriors, whether on the field or in the classroom!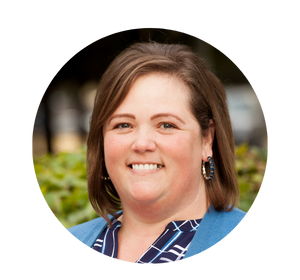 Jennifer Humphrey
Assistant Vice President for Operations, Planning and Assessment
Ms. Jennifer Humphrey joined Student Affairs in December of 2019. She is an alumna and twenty-year employee of Stanislaus State.    Over her career she has served in roles as the Assistant Director and Director of Housing and Residential Life, University Judicial Officer and Executive Assistant for the Vice President for Student Affairs at Stanislaus State.   She has worked with financial planning, strategic planning, assessment, student support services, facilities management, recruitment and retention strategies, contracts and procurement, human resource management and operations.
Raised in the Central Valley, with a Bachelor's Degree in Political Science and a Masters of Public Administration from Stan State, she is committed to serving our region through her work with the University and community. Hobbies include spending time with her dog Munchkin, day trips with family, beach camping, reading and all things Disney.
Ms. Humphrey has said "I am excited to be part of Stanislaus State, an environment of belonging and support for all. From my interaction with faculty to my experiences as an elected student leader I have always valued and appreciated the guidance and encouragement I received as a student.   This culture of care has continued throughout my career. From these experiences I learned to value lifelong learning, teamwork, and perseverance. Working to benefit our students, each other and our region is an honor."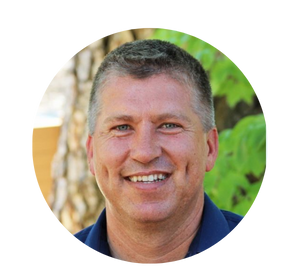 Dr. Brandon Price
Associate Vice President for Student Success
Brandon Price has over 20 years of experience in higher education. Prior to his appointment as the Associate Vice President for Student Success at Stanislaus State, he served in a variety of roles at Columbia College including Associate Dean of Student Equity and Success, Dean of Student Services, and Dean of Career Technical Education and Economic Development.  
While serving at Columbia College, his responsibilities included coordination of the institution's Student Equity and Success Advisory Council and oversight of a variety of special programs including Extended Opportunity Programs and Services (EOPS), Disabled Student Programs and Services (DSPS), TRiO, and CalWORKS, as well as additional programs serving former foster youth, veterans, incarcerated students, English language learners, and dual enrolled students.
Dr. Price's passion for promoting student equity and success has also been evident in his research which has included examinations of: rural student access and success; student self-efficacy among STEM students; Hispanic student matriculation in graduate education; and research regarding the effect of peer interaction on student retention and graduation.
Prior to his time at Columbia College, he served in a variety of roles at Stanislaus State including Director of Student Leadership and Development, Judicial Affairs Officer, and as a faculty member in the Economics Department and Liberal Studies Department. Dr. Price stated "I am very excited to return to Stanislaus State and contribute to the institution's continued efforts to promote success among all of our students. I'm truly honored to have another opportunity to work with the wonderful students and colleagues that make this campus community so special." Dr. Price earned his doctorate in educational leadership, master's degree in public administration, and bachelor's degree in economics at Stanislaus State.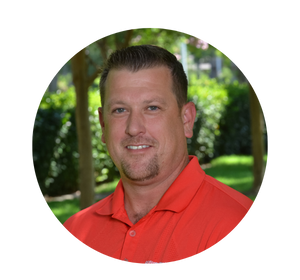 Aaron Allaire
Director of Athletics
In 2022, Aaron was appointed to be the Director of Athletics. Aaron has previously served as Associate Athletics Director since January of 2017 and became the Senior Associate Athletics Director in fall of 2019. Allaire oversees all facility operations, maintenance and upgrades for Warrior Stadium, Fitzpatrick Arena, Warrior Baseball Field, Warrior Softball Field and the tennis courts. He also manages game day operations, including ticketing and event staff for all Warrior athletics home events. Additionally, he maintains the department's equipment inventory and serves as a liaison to the University's Physical Plant, Chartwells dining services, Risk Management, Campus Recreation, University Police Department and Event Services departments. He also oversees all scheduling of athletic facilities for practice, competitions, camps and 3rd party events. During his time as an administrator Warrior facilities have seen some major upgrades. Fitzpatrick arena has seen the installation of a new floor, new seating and a video board. In addition the arena lobby has gotten a complete makeover with new flooring, trophy displays, an interactive touch screen and branding. In addition, major upgrades to the volleyball locker room, the addition of a golf short range, a new hammer cage, new pole vault and high jump pits at Warrior Stadium, and increased branding at all venues have all taken place.
Allaire currently serves as a sport supervisor for women's tennis, softball, women's soccer and women's basketball. He has supervised golf, baseball and men's and women's track and field in the past. Prior to joining the administrative staff, Allaire has been on campus since 1997 when he was a member of the baseball team. Since 2001-02, Allaire has served as an assistant baseball coach while holding a part-time role as a game day operations and equipment manager for all home events. Additionally, Allaire also worked as an assistant in the Sports Information Office and taught courses in the kinesiology department. He played baseball for the Warriors from 1997-99 and is a graduate of Cal State Stanislaus. Allaire has a bachelor's degree in history from Stan State, a California Secondary Teaching Credential from Chapman University and a M.A. in management with a specialization in leadership from National University. He and his wife Megan have three children: Case, Kellen and Brady.
Updated: September 20, 2022