Welcome to the School of the Arts Events page. From exhibits in our two galleries, exciting theatre performances in our campus venues, or an exquisite evening immersed in live music at the Bernell & Flora Snider Music Recital Hall, this is the place to find the latest information. View the 2018-19 academic year's tentative events calendar. All events are subject to change and confirmed events and ticket reservations will be posted the department calendars below.
---
Special Events this Fall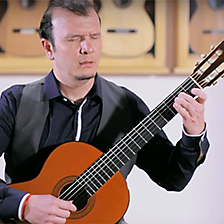 Carlos Santi
October 24
Join us for an evening of classical guitar with Carlos Eugenio Santi, Argentinean virtuoso. Santi is well know in Latin America and...
Jacob Szekely Trio
November 1
Cellist Jacob Szekely creates a unique musical tapestry that incorporates the richness of jazz improvisation, the structure of...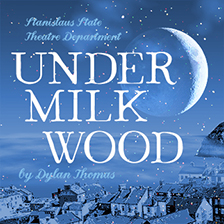 Under Milk Wood
October 4–7 & 11–14
Welcome to Stan State Theater Department's first production for fall 2018! Stan State presents a play by Dylan Thomas...
---
Event Calendars & Tickets
Select a department to see the current schedule and get tickets.