Two-Step Process
To be admitted to a graduate program, individuals must first apply to the University as a graduate student, then apply to the graduate program* of their choice. There is a non-refundable application fee.
Step 1 - Apply to the University as a Graduate Student
The first step is applying to the University through Cal State Apply.
A 2.5 GPA in the last 60 units of coursework is required for admission to the Graduate School. Please note that individual program requirements may be more stringent.
A Bachelor's Degree from a regionally accredited university is required for admission. While it is common for students to apply before a bachelor's degree has been posted on his/her transcript, a final transcript indicating date of degree completion is required prior to the 20th day of instruction.
If you are an international student, please visit the Office of International Education.
In order to process your application, submit one official transcript from EACH institution you have attended or are attending, including those from community colleges attended. **Stan State Alumni, who have not attended elsewhere since graduation, do not need to submit new transcripts.
Send official transcripts to:
Stanislaus State
Graduate School
One University Circle
Turlock, CA 95382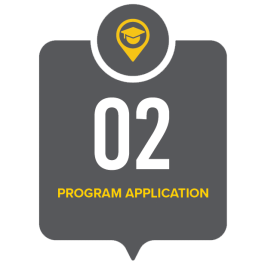 Step 2 - Apply to a Graduate Program
All students with coursework from countries other than the United States need to provide a report of course work and degree equivalency to U.S. standards – through a credential evaluation.
Foreign transcripts must be evaluated by one of the approved organizations. These organizations are private enterprises that have been approved by the California Commission on Teacher Credentialing and they charge a fee for their services. In all instances, original, official documentation will be required when requesting an evaluation.
Updated: September 20, 2023