Have questions about General Education?
Check out Academic Advising in the Academic Success Center.
The Academic Success Center (ASC) is the centralized location for undegraduate, undeclared and general education advising needs:
Academic Success Center - MSR 210
California State University, Stanislaus
One University Circle
Turlock, CA 95382
See: Campus Maps & Directions
Tel.: (209) 667-3700
MAP is a set of tools, located within myCSUSTAN, designed to help guide your path to graduation.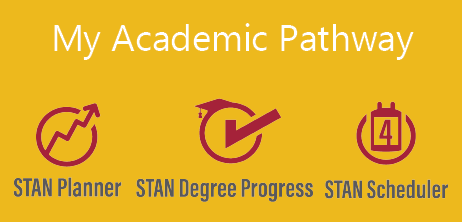 GE Requirements
Other Resources for Students
CalState APPLY – Getting into the CSU