EOP Peer Mentors are continuing Stan State students who have been through the college transition and know first-hand the challenges faced by first-generation college students. By sharing their own experiences, the Peer Mentors serve as role models to support, empower, and guide first-year students as they adjust to college life at Stan State. Peer Mentors will help students build college success skills as well as identify campus resources and activities that support their academic, career and personal success.
Students who are accepted into the EOP Program will automatically be assigned a Peer Mentor.
Mentor Appointments

Freshmen
Peer Mentors and mentees will meet each other at Summer Bridge and can start meeting August 23. Mentees will meet with their Peer Mentor twice per month in the fall (September - November, once in December) and once per month in the spring (February - May). Peer Mentor appointments are scheduled through Warrior Connect.
Transfers
Transfer students will have an opportunity to meet the Transfer Peer Mentor at the start of fall and are strongly encouraged to meet twice per semester during their first year at Stan State.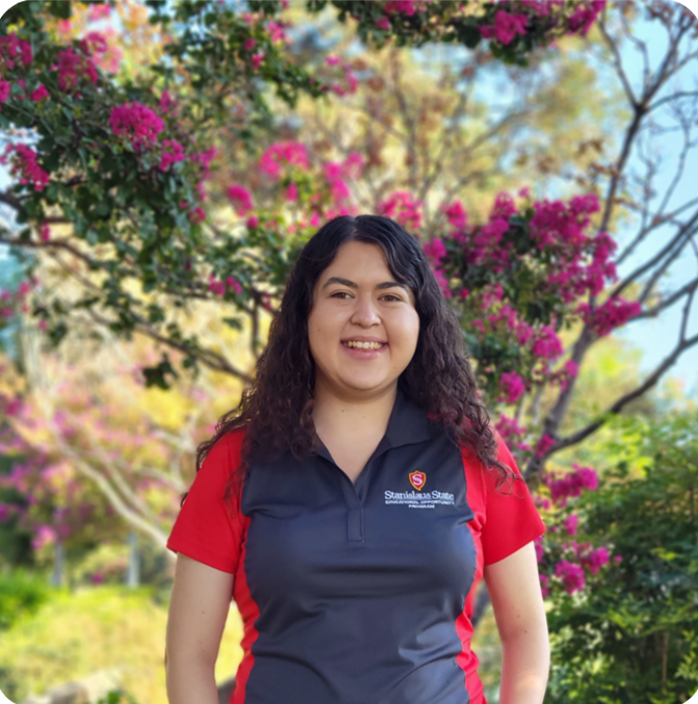 Ana Reynoso Zarate,
Peer Mentor
Class Level: Senior
Major: Social Sciences
Minor: Latin American Studies
Hi everyone! I was born and raised in Turlock, CA. I'm currently majoring in Social Sciences with a minor in Latin American Studies. In the future, I'd like to obtain a master's degree in Counseling and become a psychological counselor in higher education. In my free time I enjoy running, reading, and listening to music.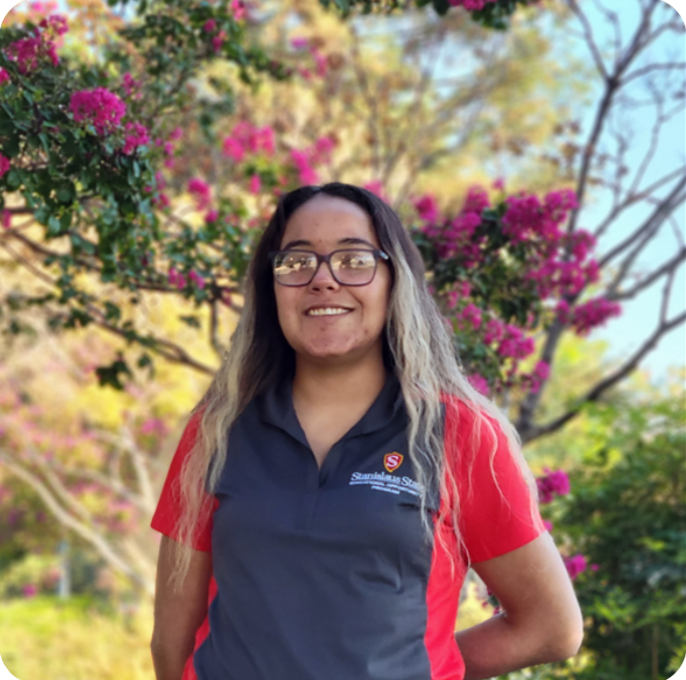 Elizabeth Jaimes Y.,
Lead Peer Mentor
Class Level: Junior
Major: Psychology
Hello everyone! My name is Elizabeth but I go by Eli, I am a Junior majoring in Psychology and minoring in Spanish. I have lived in Modesto, CA for the past 5 years. I love cooking especially Mexican food and spending time with my loved ones. I firmly believe that we all have a different story to tell which makes us unique. My goal is to graduate in the Spring semester of 2024. After graduating I would like to get my master's in either School Education or Counseling.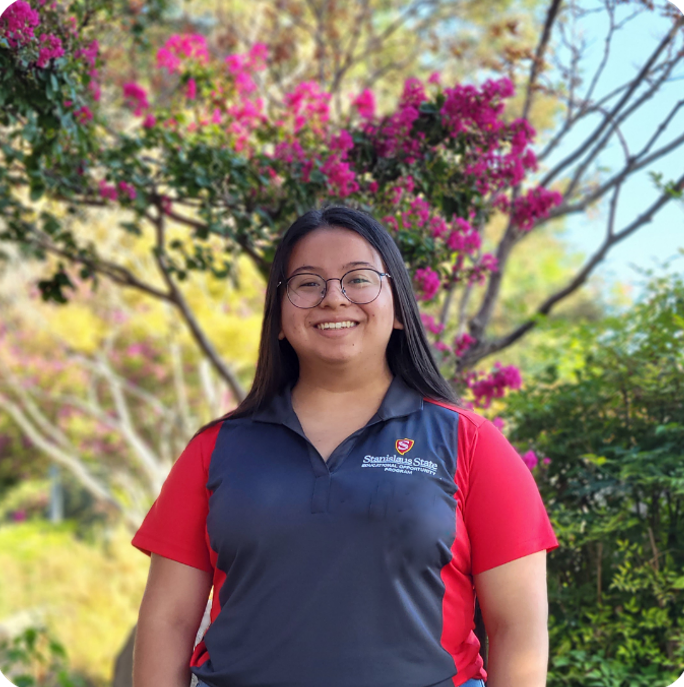 Jessica Ayala,
Peer Mentor
Class Level: Sophomore
Major: Spanish
Hello! I'm Jessica Ayala. I have lived here in Turlock so you can consider me a local. My hobbies are listening to music, watching my favorite shows, and drawing.  My career goal is to become a Spanish literature teacher.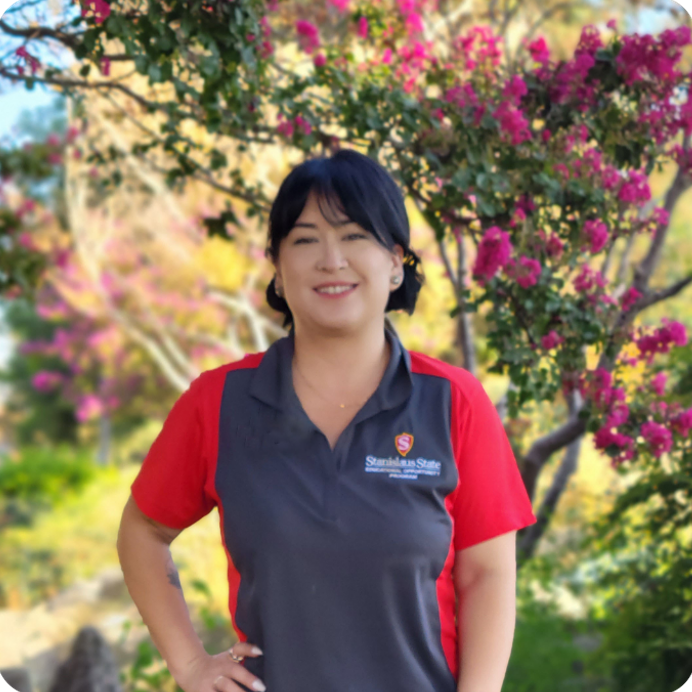 Maria Mora,
Lead Peer Mentor
Class Level: Senior
Major: Psychology
My name is Maria Mora Venegas. I would describe myself as a gym addict with a huge passion for helping people. I love giving back in any way that I can. I have three children and one dog. They keep me busy but they are my biggest motivation. I believe success comes from consistent effort, not motivation. I am currently working on my bachelor's degree in psychology, my goal is to be an MFT. Mental health is really important to me and especially in today's society.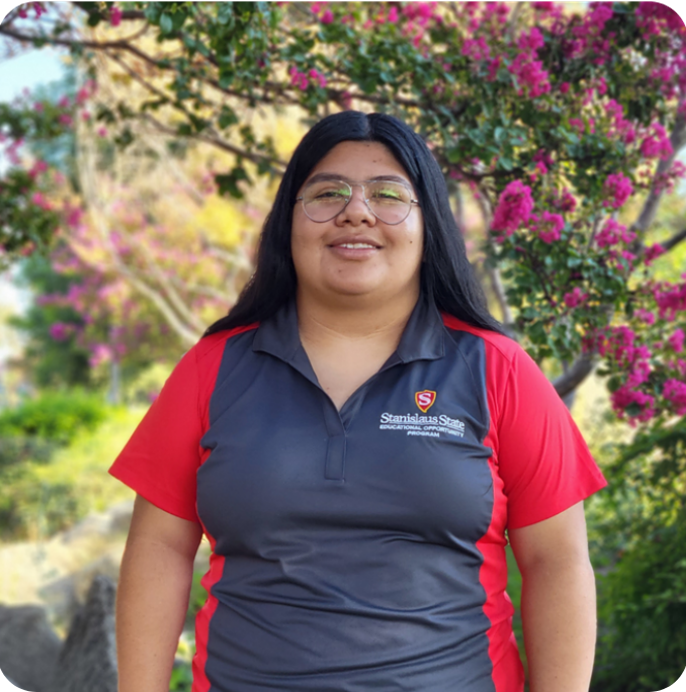 Rosio Villanueva,
Peer Mentor
Class Level: Sophomore
Major: History & Spanish
Hello everyone my name is Rosio. My hobbies are traveling, go on runs with my dog, and cooking. My career goal is to graduate with honors.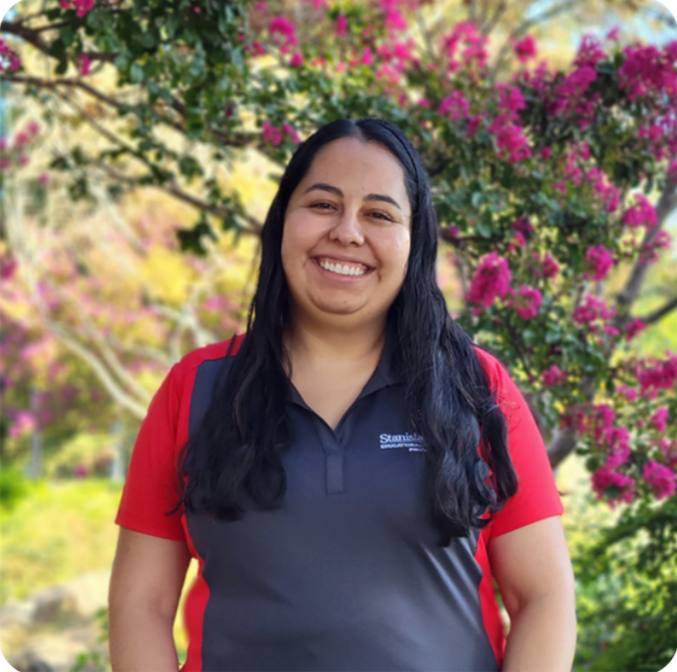 Ruby Noguez,
Peer Mentor
Class Level: Senior
Major: Psychology
Minor: Criminal Justice
My name is Ruvic Noguez and I am currently a senior at Stanislaus State majoring in Psychology with a minor in Criminal Justice. I hope to become a school counselor one day. On my free time I enjoy spending time with friends and family, listening to music and watching Netflix.
Updated: September 13, 2022