EOP Peer Mentors are continuing Stan State students who have been through the college transition and know first-hand the challenges faced by first-generation college students. By sharing their own experiences, the Peer Mentors serve as role models to support, empower, and guide first-year students as they adjust to college life at Stan State. Peer Mentors will help students build college success skills as well as identify campus resources and activities that support their academic, career and personal success.
Students who are accepted into the EOP Program will automatically be assigned a Peer Mentor.
Mentor Appointments

Freshmen
Peer Mentors and mentees will meet each other at Summer Bridge and can start meeting August 21. Mentees will meet with their Peer Mentor twice per month in the fall (September - November, once in December) and once per month in the spring (February - May). Peer Mentor appointments are scheduled through Warrior Connect.
Transfers
Transfer students will have an opportunity to meet the Transfer Peer Mentor at the start of fall and are strongly encouraged to meet twice per semester during their first year at Stan State.
Almacecilia Solano de los Santos,
Peer Mentor
Class Level: Senior
Major: Liberal Studies
Hi my name is Almacecilia Solano de los Santos and I currently live in Riverbank.  I enjoy the outdoors, photography, and spending time with my family.  I have an 8 month puppy named Milo.  My career goal is that one day I will have a classroom of my own and teaching preferably kindergarten.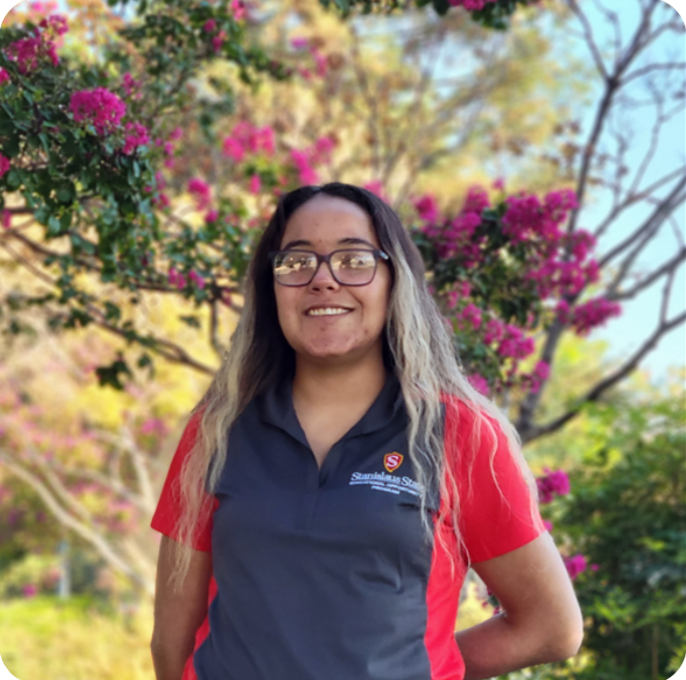 Eli Jaimes,
Lead Peer Mentor
Class Level: Senior
Major: Psychology and Spanish
Hello everyone! My name is Elizabeth but I go by Eli. I am a senior majoring in Psychology and Spanish. I love cooking enchiladas and spaghetti.  I enjoy spending time with my loved ones and helping people.  I believe that we all have a different story to tell which makes us unique and that everyone is capable of achieving their goals it's just a matter of effort and discipline.  After graduating I would like to get my master's in Counseling ideally for college level.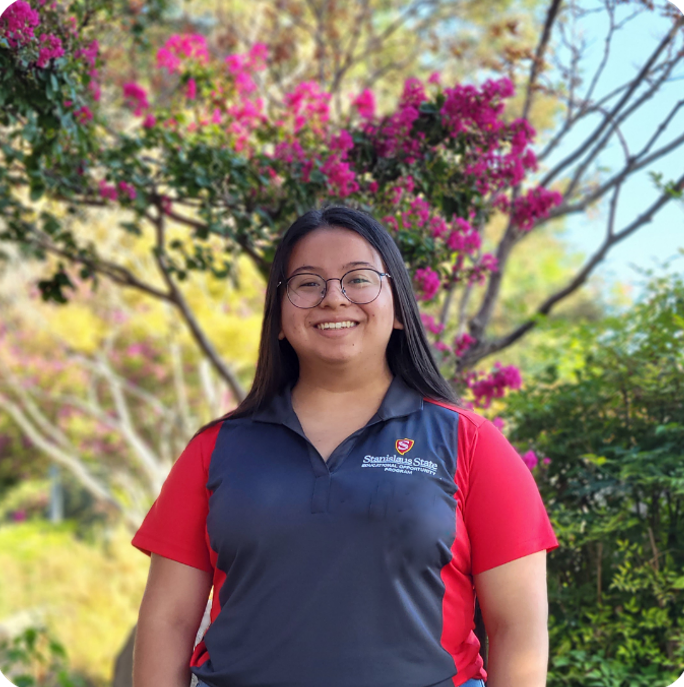 Jessica Ayala,
Lead Peer Mentor
Class Level: Junior
Major: Spanish
Minor: Communication Studies
Hello everyone!  My name is Jessica Ayala and I am a junior at Stan with a major in Spanish and minor in Communication Studies.  I enjoy drawing in my sketchbook and cooking whenever I can.  So far I made a vegan carrot cake.  It actually came out really good I surprised myself.  I listen to music whenever possible so feel free to recommend any songs.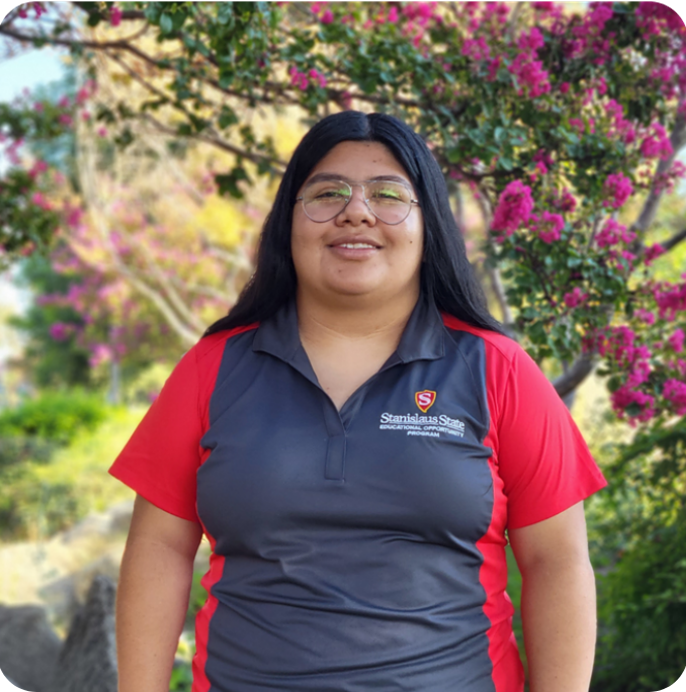 Rosio Villanueva,
Peer Mentor
Class Level: Junior
Major: History & Spanish
Hello everyone! My name is Rosio Villanueva and I am majoring in History and Spanish with a minor in Latin American Studies.  I have a husky named Bruno.  I love him so much!  My career goal is to become a history professor.  I love traveling to different states and countries.
Silvino Luna,
Peer Mentor
Class Level: Senior
Major: Criminal Justice
My name is Silvino Luna and I am from Yuba City.  My career goal is to ultimately become a chief of a probation department.  Hobbies of mine consist of working out and playing basketball with my friends.  I also love to go on hikes twice a month.  I love sports, so anything that involves sports interests me.  A special talent of mine is that I can move my ears back and forth.