EOP Peer Mentors are continuing Stan State students who have been through the college transition and know first-hand the challenges faced by first-generation college students. By sharing their own experiences, the Peer Mentors serve as role models to support, empower, and guide first-year students as they adjust to college life at Stan State. Peer Mentors will help students build college success skills as well as identify campus resources and activities that support their academic, career and personal success.
Students who are accepted into the EOP Program will automatically be assigned a Peer Mentor.
Mentor Appointments

Freshmen
Peer Mentors and mentees will meet each other at Summer Bridge and can start meeting August 23. Mentees will meet with their Peer Mentor twice per month in the fall (September - November, once in December) and once per month in the spring (February - May). Peer Mentor appointments are scheduled through Warrior Connect.
Transfers
Transfer students will have an opportunity to meet the Transfer Peer Mentor at the start of fall and are strongly encouraged to meet twice per semester during their first year at Stan State.
How to Schedule and Cancel an Appointment
How to Check In on Warrior Connect
Warrior Connect log-in
Student Resources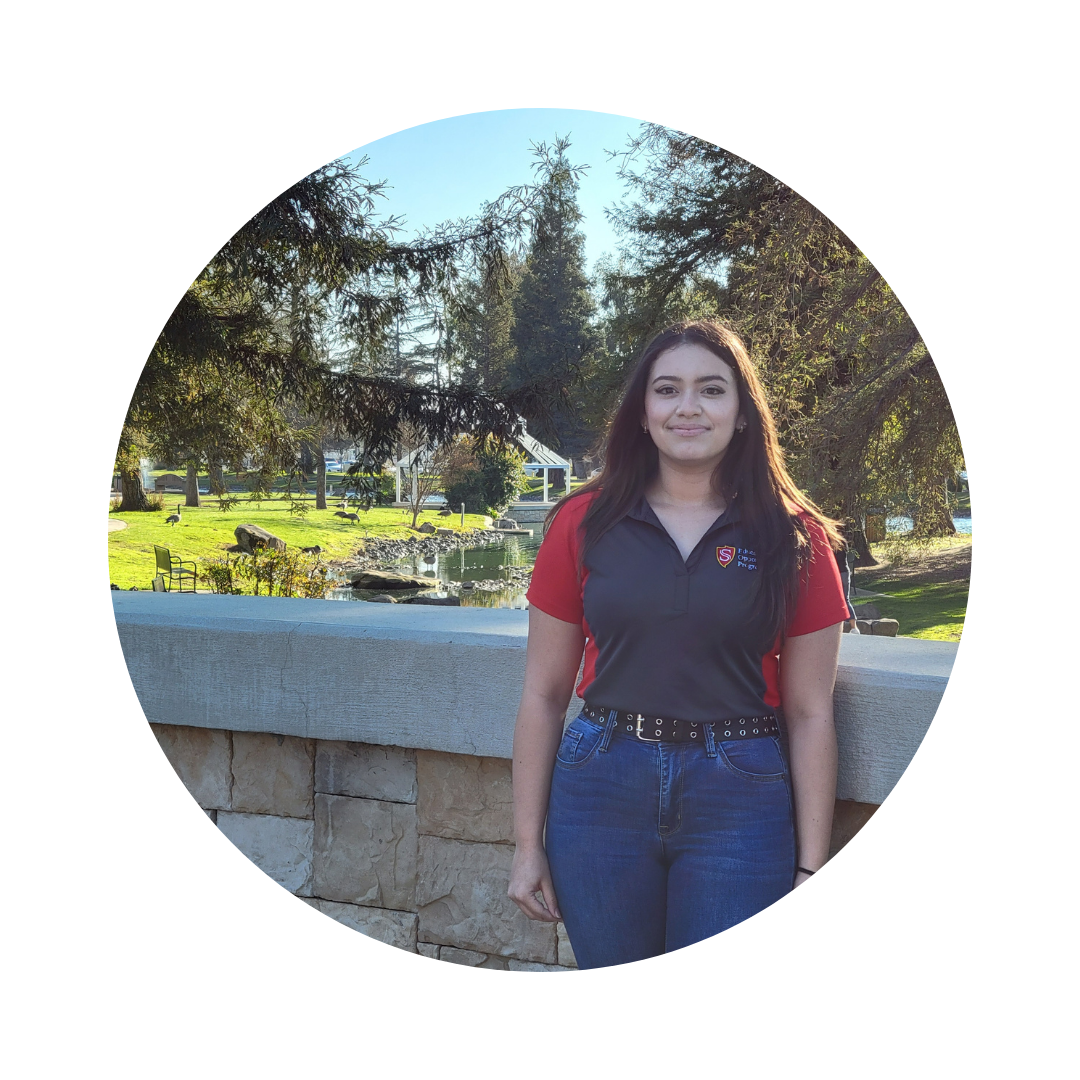 Alondra Arreola,
Peer Mentor
Class Level: Junior
Major: Health Science
Hi guys!! I am a Junior majoring in Health Science and a minor in psychology. I have a dog named Snow he is white like the snow and very energetic. I like to go out for runs or do some painting on my free time.
Carmen Gonzalez,
Peer Mentor
Class Level: Junior
Major: Psychology
Hello! I am a Junior at CSU Stanislaus majoring in psychology and minoring in sociology. I have always been someone that loves helping others and providing support and guidance. My career goal for the future is to become a marriage and family therapist. On my free time I like to spend it with friends and family creating memories.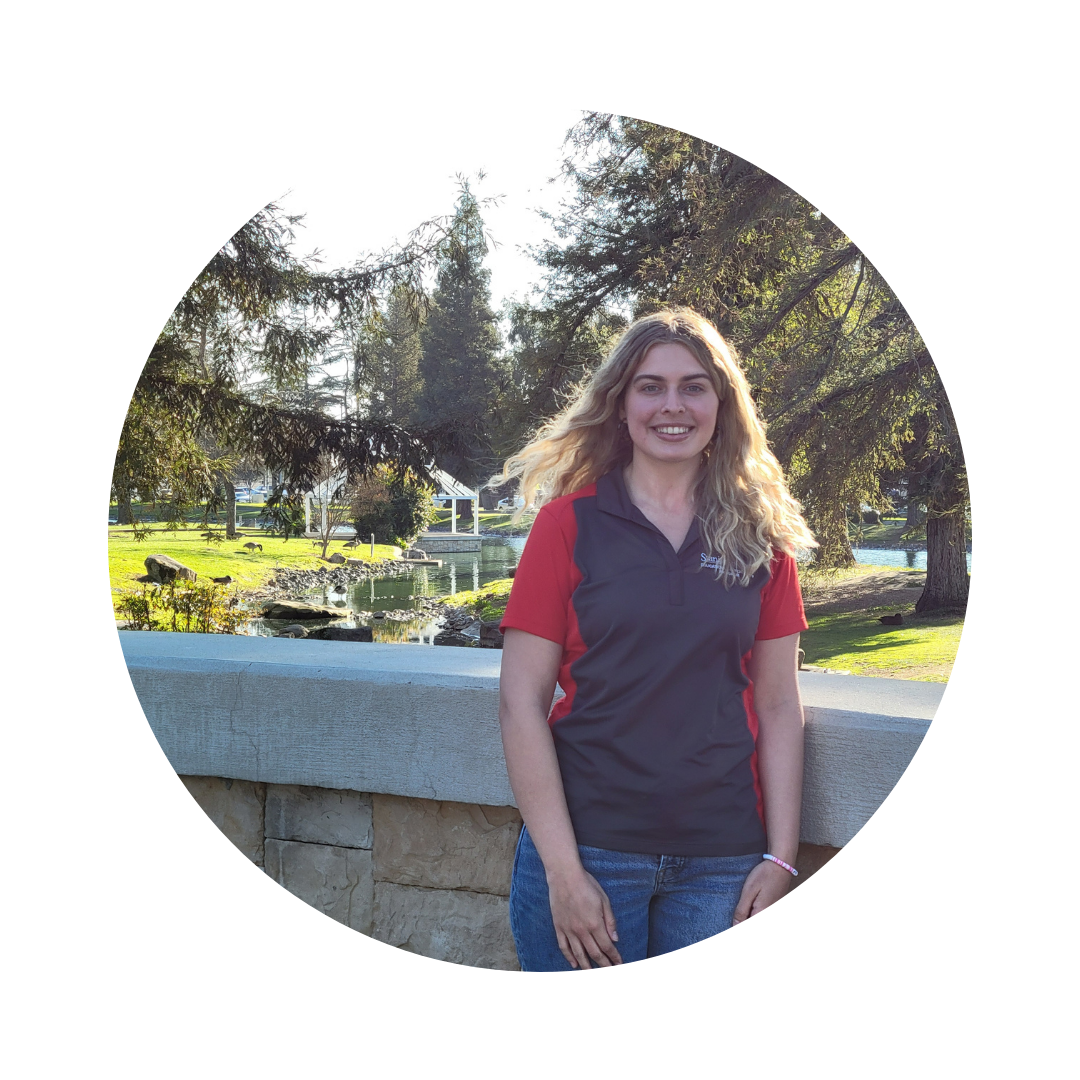 Diane Marx,
Peer Mentor
Class Level: Senior
Major: Criminal Justice, concentration in Criminal Legal Studies 
Hi everyone! I am from San Diego, and this is my fourth year living in Turlock. At school, I really enjoy being involved whether it be with my sorority Phi Mu, the Pre-Law Society, USFC, or smaller events on campus. When I am away from school I really enjoy exploring different parts of California, doing little crafts, building legos, and spending time with my friends. After I graduate I would like to continue my education and either attend law school or get my master's.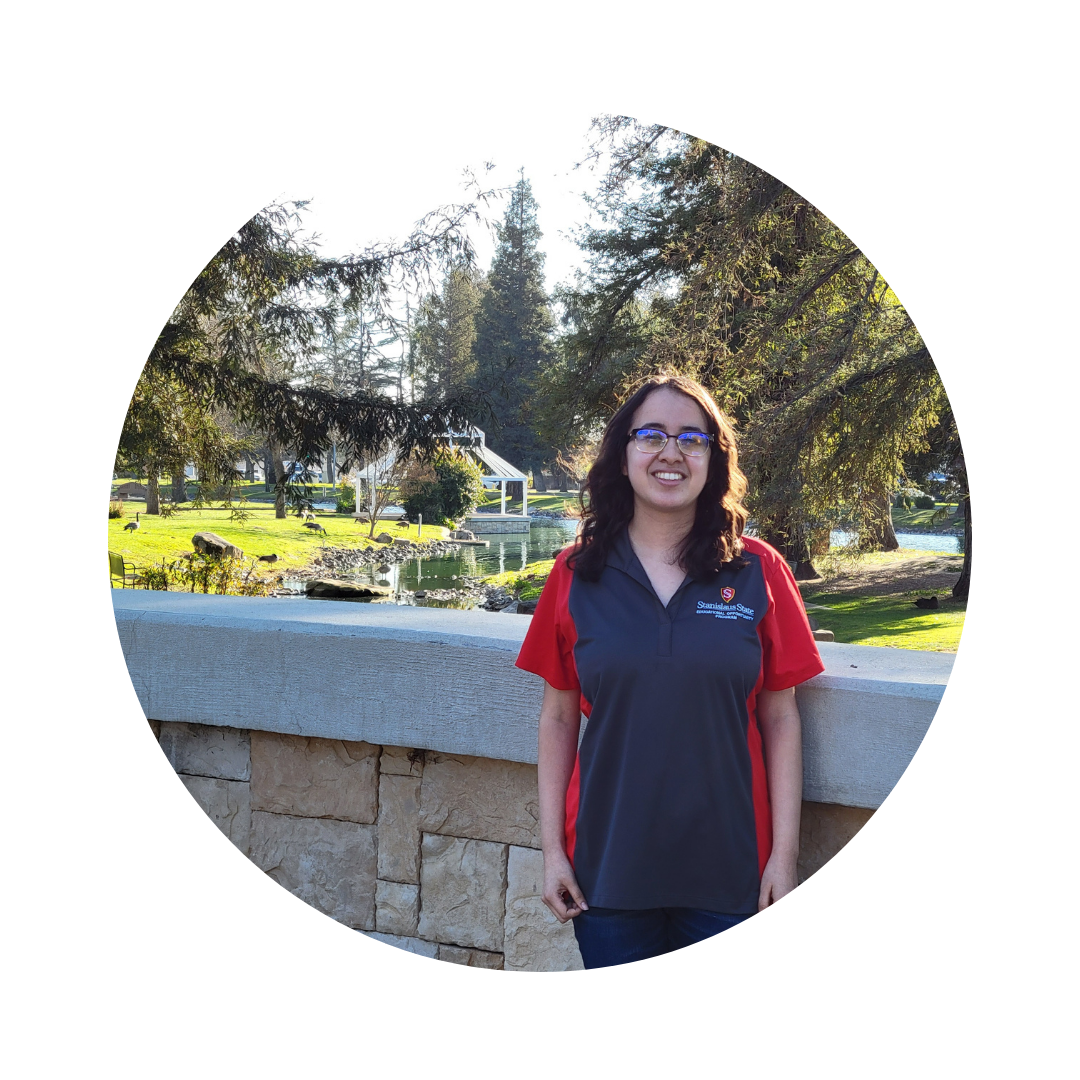 Liz Llamas,
Lead Peer Mentor
Class Level: Senior
Major: Psychology
I'm from Hughson, CA and I have lived there for the majority of my life. Its a small and quiet town known for its agriculture. I have one pet chihuahua named Chia who has always been my support animal. In my spare time I enjoy drawing, watching TV shows, spending time with friends and family, and going on walks. My goal is to graduate with a GPA above 3.0!
Dalia G. Aguayo,
Transfer Peer Mentor
Class Level: Senior
Major: Chemistry
I'm from Ceres California; have always lived here. I have an almost 3 year old daughter named Penelope. We have a hairless guinea pig name Dory. I enjoy working out, playing indoor soccer and spending time outdoors with my daughter. I hope to pursue a career in Medicine and become a doctor to help underserved communities.
Jordy Salgado,
Peer Mentor
Class Level: Junior
Major: Communication Studies 
Hello, my name is Jordy! I'm from a small city in California called Visalia. I enjoy talking about politics and I love advocating for Women's rights, LGBTQ+ rights, People of Color and so much more. I really enjoyed my major Communication Studies and I hope to become a professor in the future.
Mai Chia Thao,
Peer Mentor
Class Level: Senior
Major: Health Promotion
My name is Mai Chia Thao, but I can also go by Mai. I enjoy people's company and helping others. A personal hobby of mine is to work on arts and crafts. I like to take things on my hands as I find a sense of accomplishment.
Tiffany Perez,
Peer Mentor
Class Level: Senior
Major: Psychology
Hello! I've lived in Turlock my entire life and I'm so lucky to be attending such a great university! I am majoring in Psychology with a minor in Sociology and I hope to further my education in hopes of becoming a counselor.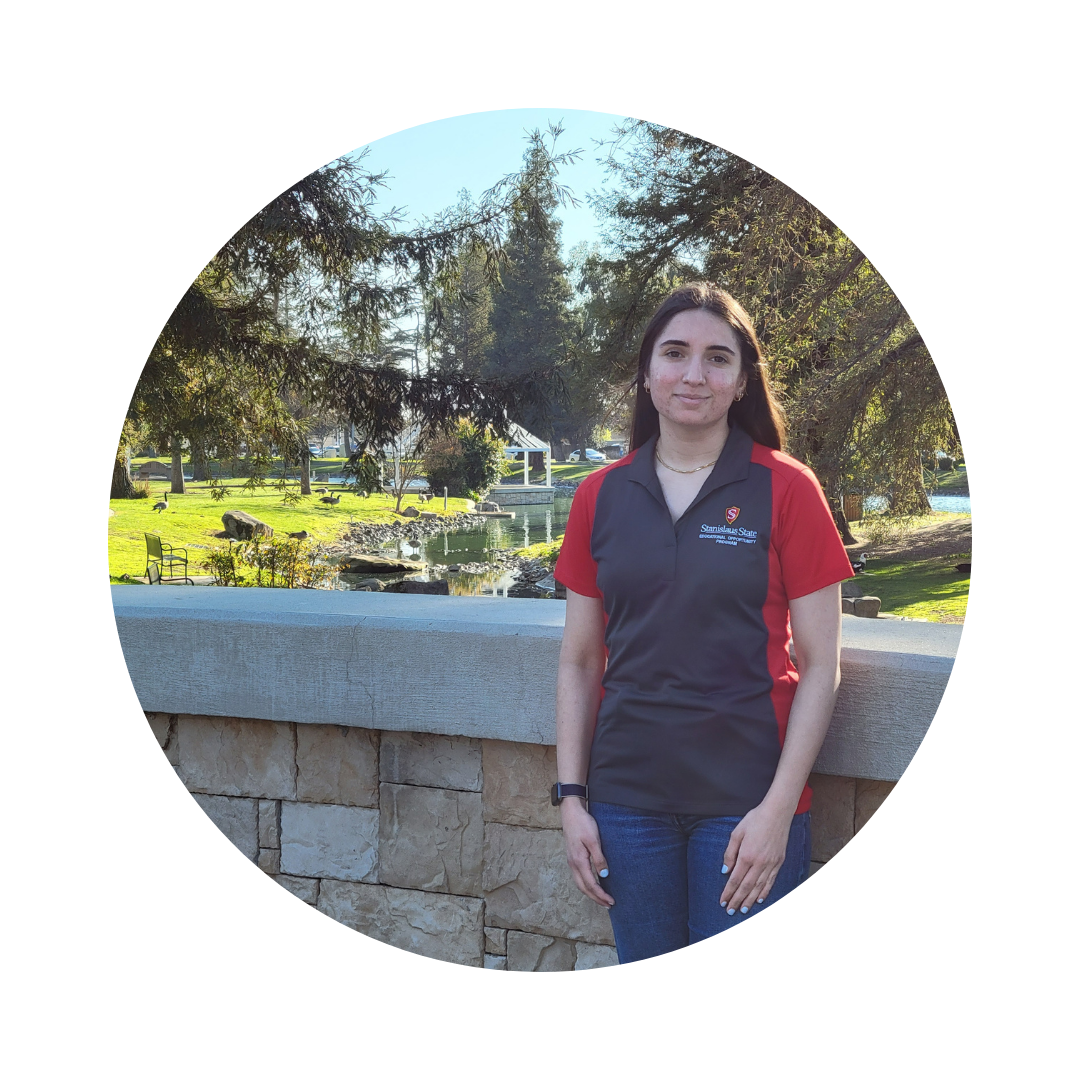 Sherly Yaghoubi,
Peer Mentor
Class Level: Junior
Major: Computer Science and Mathematics
Hi! I was born and raised here in Turlock, and am currently a Junior studying CS and Math. In the future I'd like to work in research, right now I'm most interested in data modeling and environmental technologies. In my free time I enjoy reading, playing video games, and running.
Dina Malek,
Peer Mentor
Class Level: Senior
Major: Business Administration-Finance
I am from Turlock, CA. Some hobbies I enjoy are reading philosophy books, walking, and listening to new music. I have two pets, a German Shepherd dog and a bunny. I plan to graduate college in May 2022 and I hope to find a job or maybe I can further my education by getting a masters.