About the Program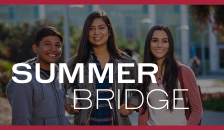 The Summer Bridge Program (SBP) is designed to assist new first-year students in making the transition from high school to university life. All first-year students admitted into EOP will participate in the Summer Bridge Program before they begin their college journey at Stanislaus State University in the Fall.  The program will provide you the opportunity to learn about a variety of university resources and build community with other EOP students and staff. Summer Bridge allows participants to develop a strong sense of belonging and connectedness to EOP and the university.
Why attend EOP Summer Bridge?
Become familiar with on-campus resources
Network with fellow EOP students and EOP Staff
Community-building activities
Make a smooth transition from high school to Stan State!
Cultural and social exposure and development in a university setting
New Student Orientation (NSO) - NSO will be integrated into your Summer Bridge experience. Bonus - you will be part of the first New Student Orientation which means you will be among the first students to register for your fall 2023 courses.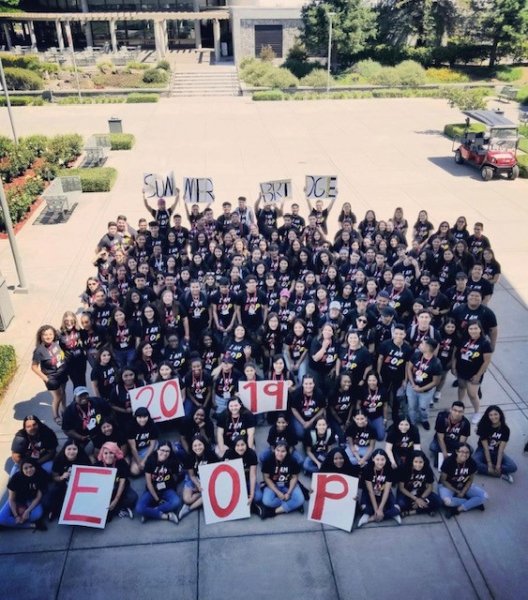 Program Goals
Positively impact student attitudes and perceptions towards higher education
Increase student awareness of the demands and expectations of college life
Assist students in building strong academic and social peer support networks
Promote student self-esteem and confidence toward college challenges
Summer Bridge dates:
June 11 - June 17, 2023
Costs - Did we mention Summer Bridge is free? That's right, your 6-nights living on campus including meals are covered.
Daily Schedule - Each day of Summer Bridge is filled with activities and workshops to ensure you are well-equipped to be successful as a Warrior. Don't worry, we integrate plenty of down-time for you to relax and enjoy making new friends.
Work - We know that jobs are essential, but your attendance for all of Summer Bridge is expected

 Exceptions to participating may be granted on a case-by-case basis. If you have a work- or family-related reason you are unable to participate, contact the EOP Team as soon as possible at eopsa@csustan.edu.

Family - We understand that your transition to college impacts more than just you, however, family members will not be able to stay on campus nor will they be able to participate in the Summer Bridge experience with you. There will be family information and sessions on the first day only.
EOP Summer Bridge FAQ

Questions? Contact us!
Email: eopsa@csustan.edu