About the Program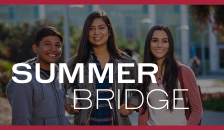 The Summer Bridge Program (SBP) is designed to assist new first year students in making the transition from high school to university life. All  first-year students admitted into EOP will participate in the Summer Bridge Program before they begin their college journey at Stanislaus State University in the Fall.  The program will provide you the opportunity to learn about a variety of university resources and build community with other EOP students and staff. Summer Bridge allows participants to develop a strong sense of belonging and connectedness to EOP and the university.
Why attend EOP Summer Bridge?
Become familiar with on-campus resources
Network with fellow EOP students and EOP Staff
Community-building activities
Make a smooth transition from high school to Stan State!
Cultural and social exposure and development in a university setting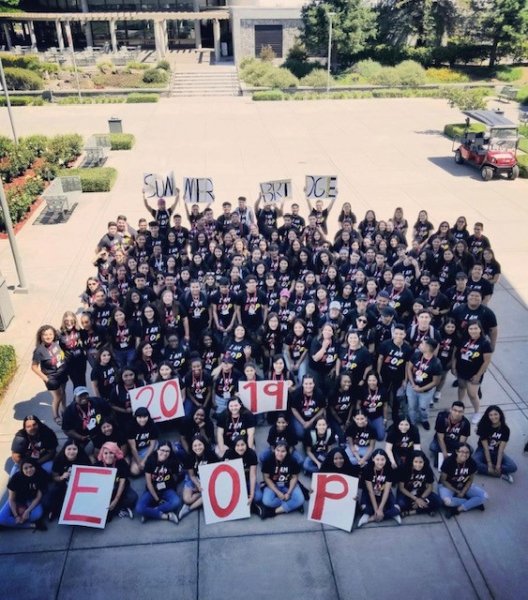 Program Goals
Positively impact student attitudes and perceptions towards higher education
Increase student awareness for the demands and expectations of college life
Assisst students in building strong academic and social peer support networks
Promote student self-esteem and confidence towards college challenges
The program is offered at no cost to participants.
Online Summer Bridge 2022 dates: TBA
The Summer Bridge Program will be 100% virtual.  There will be mandatory dates that we will meet via zoom to connect and gear up for the Fall term.  To prepare for Summer Bridge 2022, please reserve the following dates and times below to allow participation in the program.
Mandatory Summer Bridge Program synchronous zoom session attendance dates/times:
Coming soon!
Note: students are responsible for attending the mandatory synchronous zoom sessions on the above dates and times.  Please make sure to make prior arrangements to ensure you are available to attend sessions.
Questions? Contact us!
Email: eopsa@csustan.edu 
Chat with us!
Updated: December 17, 2021