Student Parent Priority Registration
Student parents now have priority registration as of July 1, 2023 under California law (AB 2881). Student parent is defined as a 'student who has a child or children under 18 years of age who receive more than half of their support from that student.'
The deadline to submit for Spring 2024 registration is Sept. 29, 2023.
1: Go to my.csustan.edu and log in using your Warrior username and password.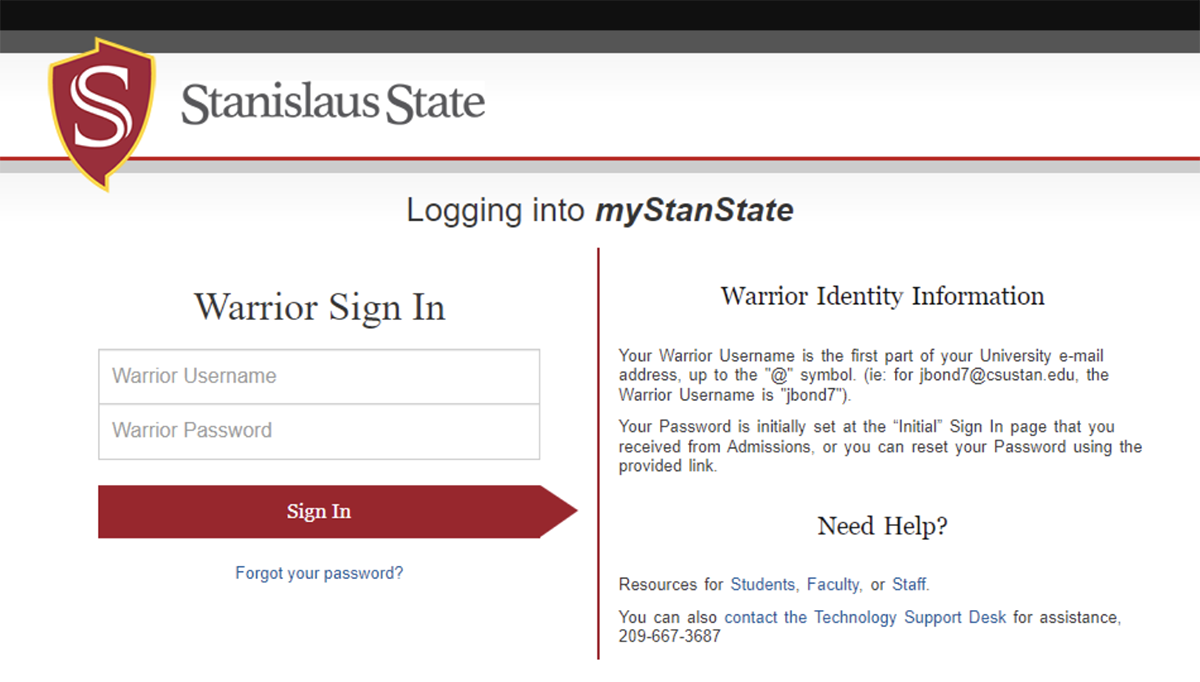 2: Once logged in, you will be directed to the Student Dashboard. Click on MyStanState Student Center in the Peoplesoft widget.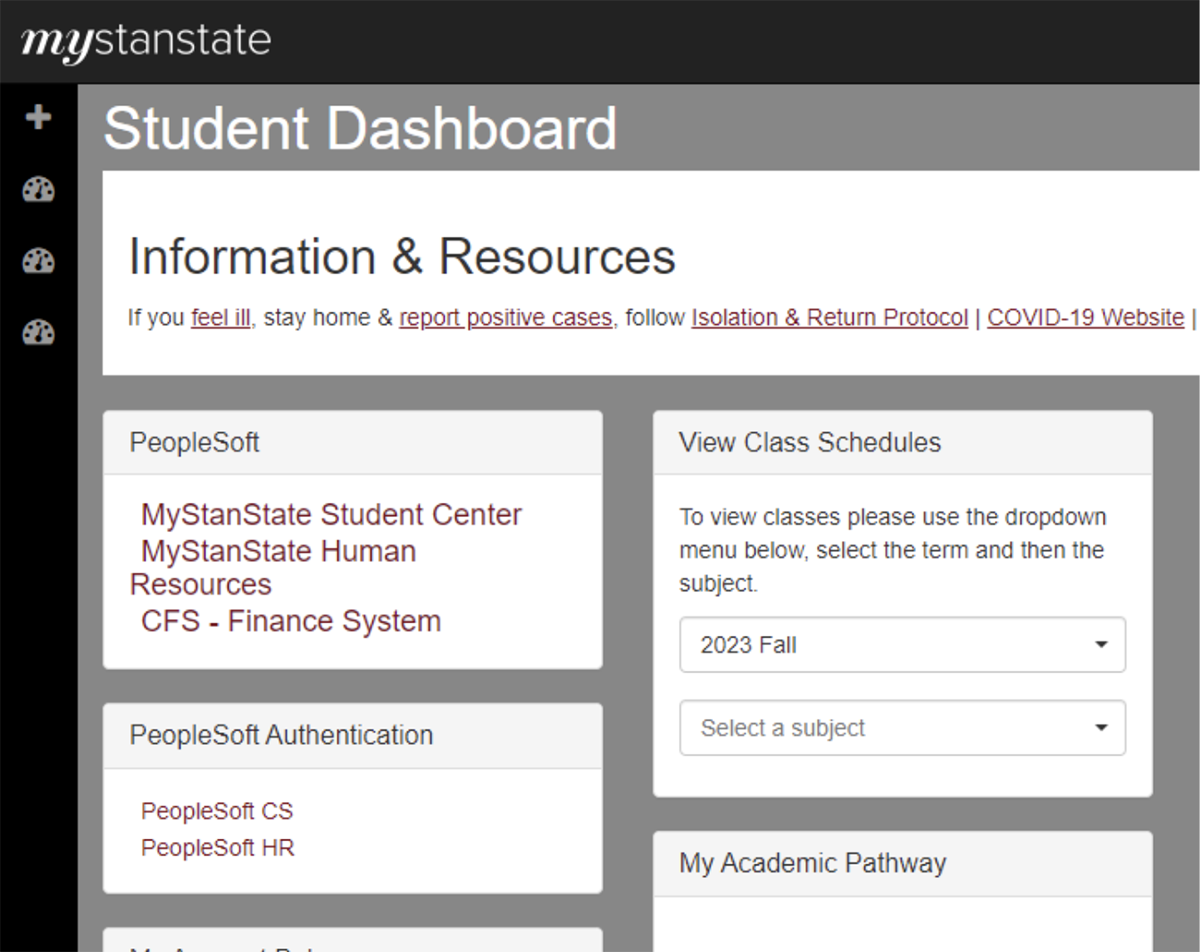 3: Click on the tile labeled "Classic Home." This will take you to your Student Center.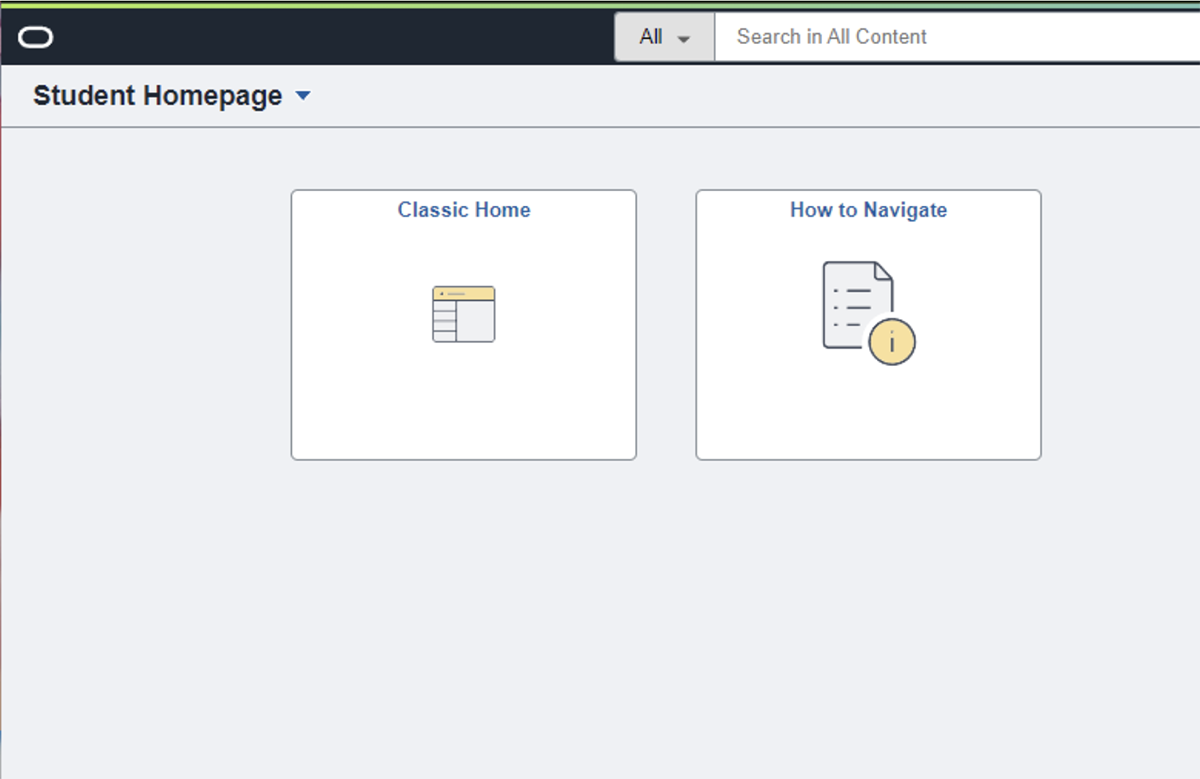 4a: A pop-up message may appear once you enter the Student Center. Click the link "review and certify that you have at least one dependent under the age of 18." You will be directed to the dependent page.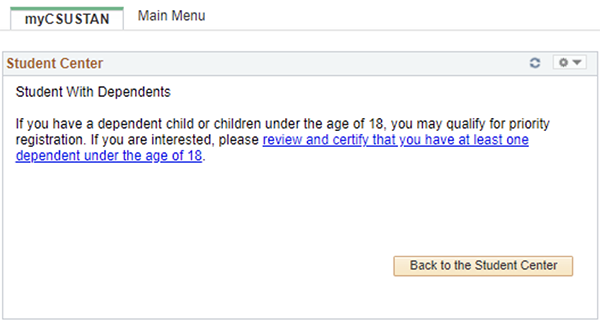 4b: If a pop-up message does not appear, scroll down toward the bottom of the page under Personal Information. Click the drop-down under "Other Profile Information." Select "Dependents" and click the arrows. You will be directed to the Dependents page.

5: If you have a dependent under 18, click "Yes" and enter the Date of Birth of the youngest dependent.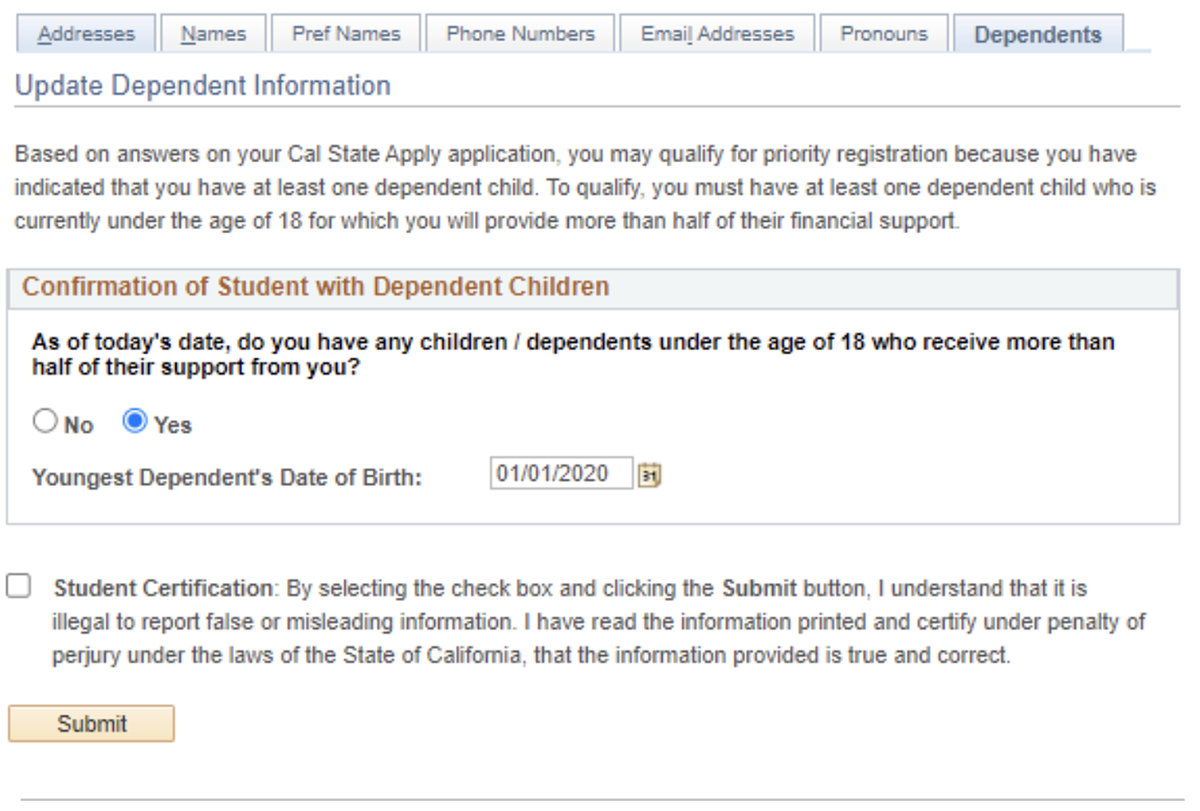 6: If all information entered is correct, click the "Student Certification" check box. Click "Submit."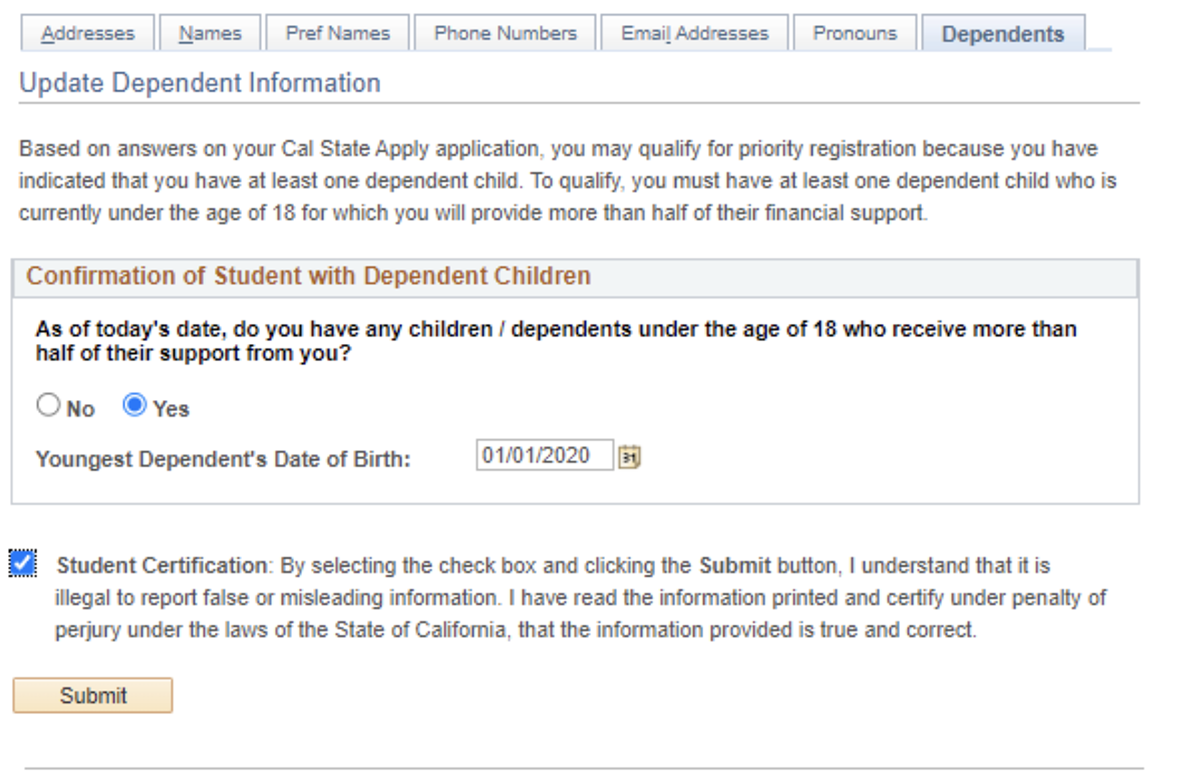 7: After you click submit, you are directed to a confirmation page. Click Return.

Updated: September 14, 2023