Featured Events
October 23: Mole Day
October 19-24: National Chemistry Week
Latest Chemistry Video
Coronavirus Drugs: Where Are We and What's Next?
Upcoming Seminars
Join us for our virtual Chemistry Seminar Series! To register, please click here.
FALL 2020
August 28: STEM-RISE, LSAMP & McNair Scholars Program
September 4: Dr. Harshita Kumari, University of Cincinnati
"Cosmetic Chemistry and Nanoscience: Scope, Research, and Career Pathways"
September 11: Dr. Ashish Punia, Merck & Co.
"Physical characterization towards pharmaceutical dosage form development"
September 18: Dr. Sarah Bolmer, Zymergen, Inc.
"Harnessing biology to make tomorrow: How Zymergen is using microbes to make never before imagined molecules and materials from electronics to personal care"
October 2: Dr. Morgan Hawker, Fresno State University
"Customizing polymer surface chemistry to control interactions with biological environments: a plasma based approach"
October 9: Dr. Ningkun Wang, San Jose State University
"Understanding the Conformational Dynamics of SIRT1"
October 16: Dr. Jonathan J Wilker, Purdue University
"Adhesives at the Beach"
November 6: Forrest Kohl, The Ohio State University
"More than skin deep:Ultrafast laser spectroscopy of eumelanin and silver bound DNA"
November 13: Dr. Richard Hartel, University of Wisconsin-Madison
"Chocolate: Food of the Gods"
December 11: Eshani Nandita, University of California, Davis
"TBD"
---
News
Outstanding Chapter Award Received by the ACS
The Warriors Chemistry Club, an ACS student affiliate chapter, received an Outstanding Chapter Award for their work done during the 2019-2020 academic year. Congratulations!
---
Dr. Gönül Schara was awarded a four-year NIH SC3 Grant to synthesize high-value drug metabolites using native and protein-engineered activities of an oxygenase enzyme for research use in preclinical drug development. Congratulations!
The Department of Chemistry offers programs of study for students seeking a Bachelor of Arts or a Bachelor of Science in Chemistry. Students may also elect to complete a concentration in Environmental Sciences or a Teaching Credential as part of their degree program. Students should consult with their department adviser to determine which degree and program are best suited to their career objectives.
The Chemistry Department is well equipped with modern instrumentation and facilities. Check out our inventory.
---
Dr. James E. Byrd
Dr. James E. Byrd, former Chair and Professor of the Department of Chemistry at Stanislaus State, passed away on October 28, 2020.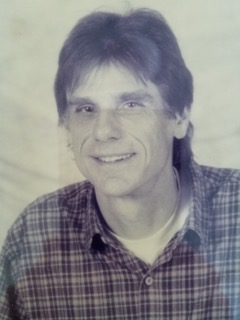 Dr. Byrd was an Analytical and Inorganic Chemistry  professor with a specialization in kinetics. He dedicated 17 of his years at Stan State as department chair and received the Professor of the Year honor in 1995. He attended Wright Junior College, where he discovered his passion for science. He then earned a Bachelor's Degree from Roosevelt University in 1966 and his doctorate in Analytical Chemistry from the University of Chicago in 1970. In 1974, after a post doc at University of Southern California and teaching for a year at Harvey Mudd College, Dr. Byrd joined the Chemistry Department faculty at California State University Stanislaus (CSUS), where he taught until retiring in 2009.
Dr. Byrd performed chemistry "magic" shows for decades at Central Valley public schools, sharing his love of learning and science. In addition, his scholarly research was published in national and international journals and he was recognized for his work in training K-12 teachers and improving science education. 
Dr. Byrd is survived by his wife of 54 years, Barbara, and their children, Gabrielle, Danica and Graeme; six grandchildren, Matigan and Tate Williams; Benjamin, Alexandra and Jonathan Hughes; and Roen Byrd; and many close friends from around the world whom they met on their travels. The family requests donations be made to the Dr. James E. Byrd Memorial Scholarship at California State University Stanislaus (CSU Stanislaus Foundation, CSUS​, ATTN: Gifts & Records, One University Circle MSR 300, Turlock, CA 95382 - "In Memory of Dr. James E. Byrd" OR www.csustan.edu/giving#cos​ (College of Science)).