The Department of Chemistry offers programs of study for students seeking a Bachelor of Arts or a Bachelor of Science in Chemistry. Students may also elect to complete a concentration in Environmental Sciences or a Teaching Credential as part of their degree program. Students should consult with their department adviser to determine which degree and program are best suited to their career objectives.
The Chemistry Department is well equipped with modern instrumentation and facilities.
Check out our inventory!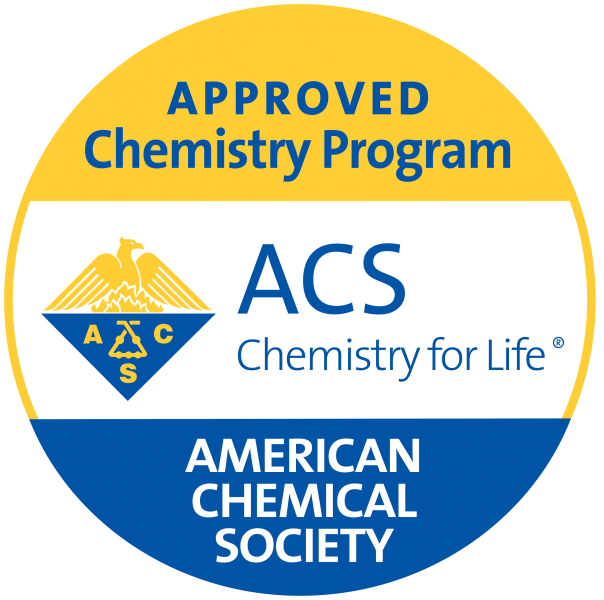 Latest Chemistry Video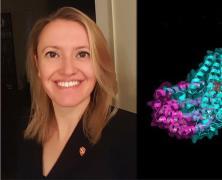 Chemistry News
Dr. Gönül Schara was awarded a four-year NIH SC3 Grant to synthesize high-value drug metabolites using native and protein-engineered activities of an oxygenase enzyme for research use in preclinical drug development. Congratulations!
Jan. 28: Spring semester term classes begin
Feb. 24: Census day
Apr. 17-23: Chemists Celebrate Earth Week
Join us for our virtual Chemistry Seminar Series! Please register here.
February 4: Paul Huckaba, Bronco Winery, CA
"Scientific Opportunities in the Wine Industry"
February 11: Dr. Petia Gueorguieva and Jennifer Lu, UC Merced
"NSF-CREST Center for Cellular and Biomolecular Machines" & "Merced Nanomaterials Center for Energy and Sensing", UC Merced Summer Internship Program
February 18: Dr. Charlie Bamforth, UC Davis
"The Brilliant Biochemistry of Beer"
March 4: Dr. Timothy Long, Arizona State University, Biodesign Institute
"Paying Attention to the 3Rs for Predicting Printability: Reactivity, Rheology, and Resolution of Functional Polymers for 3D Printing"
March 11: Renee Engle-Goodner, Postharvest Connected International, Inc.
"The Science of Wine, Cannabis/Hemp and Beyond"
March 18: Dr. Jason Schaff, Federal Bureau of Investigation Laboratory
"The Real Science of Forensic Chemistry:  What CSI doesn't show you"
April 8: Dr. Suzanne Quillen Lomax, National Gallery of Art
"The Application of Chemistry to the Examination of Works of Art​​​​​"
April 15: Chemistry Students
"Student highlights from ACS 2022 meeting"
April 22: Toni Huang, Sacramento Municipal Utility District
"You are your own CEO"
May 6: Ashley N Maniti, Delicato Family Wines, CA
"Harvest Internship Opportunities at Delicato Family Wines"