How to Pay The Enrollment Confirmation Deposit
Once you have accepted your admission, you will need to pay your enrollment deposit to secure your place in the incoming class. You can either pay your enrollment deposit in person in the Cashiers Office located in MSR 100 or online through your myStanState Student Center. The Cashiers office accepts payments by cash or check; credit cards are only accepted online. To pay online, follow the instructions below.
1. Log in to myStanState. On your dashboard, click the Make A Payment button located under My Account Balance.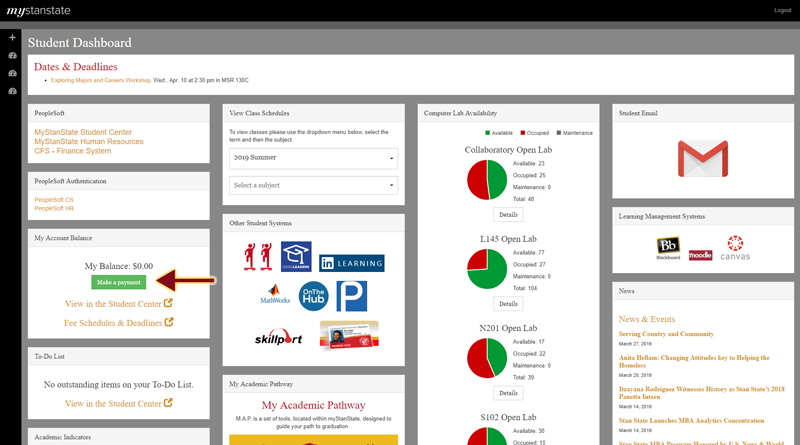 2. On the next screen, select Enrollment Confirmation Deposit.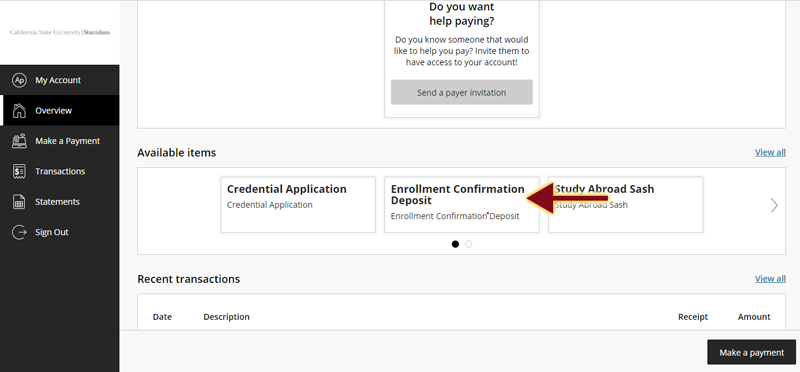 3. Click the view details link.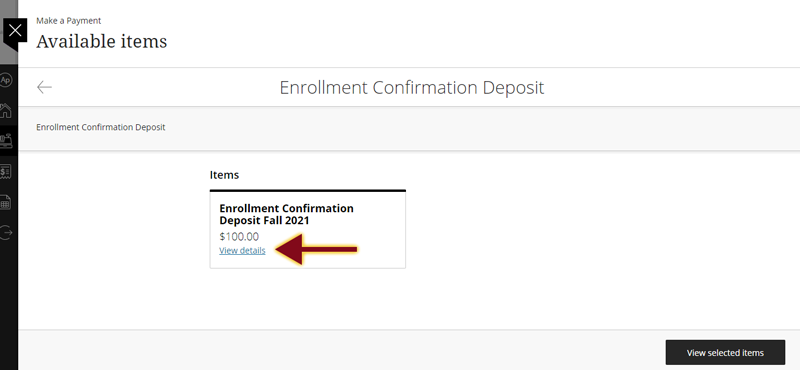 4. In the pop-up window, click the Add to Payment button. Another window will pop up. Click Pay Now.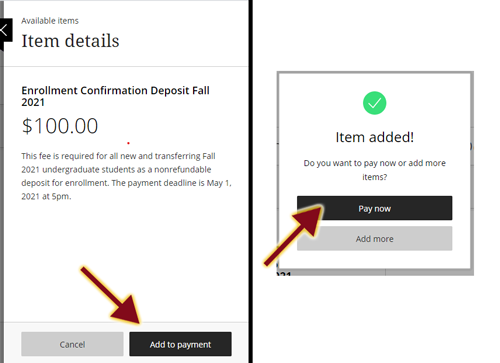 5. On the next screen, click Continue. The next screen will allow you to add and select your preferred method of payment. Credit cards are subject to a service charge. You may pay by electronic check or credit card. Select your payment method. click Continue and complete your checkout.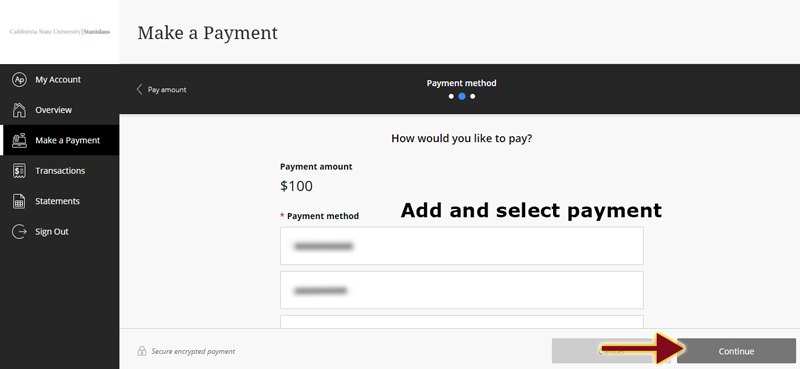 Pay by Check in the Mail
If you prefer to pay by check, checks should be made payable to CSU, Stanislaus. Be sure to indicate the name and student ID number of the student on the check. Checks should be sent in advance so they arrive by the deadline. Payments may be delivered or mailed to:
California State University, Stanislaus
Attention: Cashiers MSR 100
Mary Stuart Rogers Building, Suite 100
One University Circle
Turlock, CA 95382