In order to secure your spot in the incoming class, you will need to meet the requirements listed in your myStanState student center "To Do" list. Follow these steps to complete your Becoming a Warrior item.
1. The Becoming a Warrior link in your "To Do" list becomes available on February 1 for admitted students. It will guide you through several admission requirements that can be completed at one time.
Note: If you have never logged in to your myStanState student center, the Becoming a Warrior link will become available 24 hours after your first log in.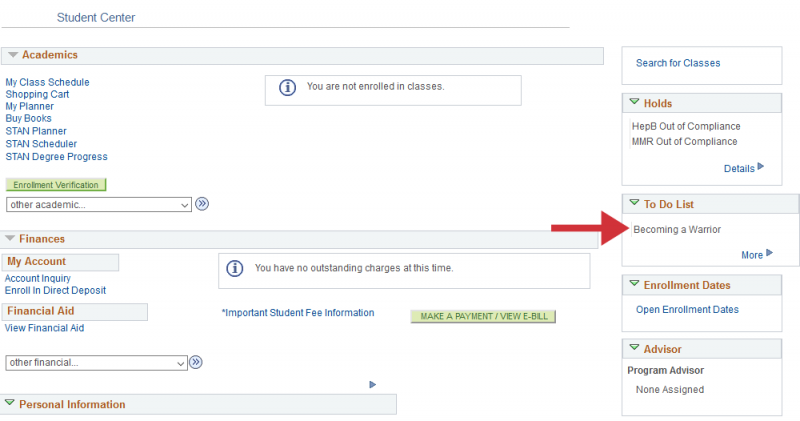 2. Once you have clicked on the Becoming a Warrior link, you will be taken to a summary page with the items you need to complete. This includes:
Accept Admission
Pay your Enrollment Confirmation Deposit
Register for New Student Orientation
Agree to Dates and Deadlines for Admission
Click the Mark as Read button and then click Next.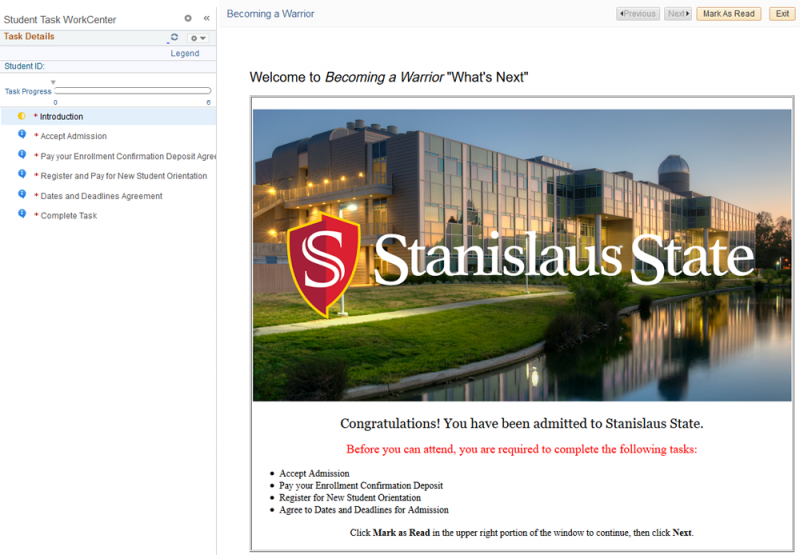 3. The next screen will allow you to accept your admission. Once you have accepted your admission, click Mark as Complete, followed by Next.

4. You will then be given directions to pay your Enrollment Confirmation Deposit. Click the link myStanState Student Center.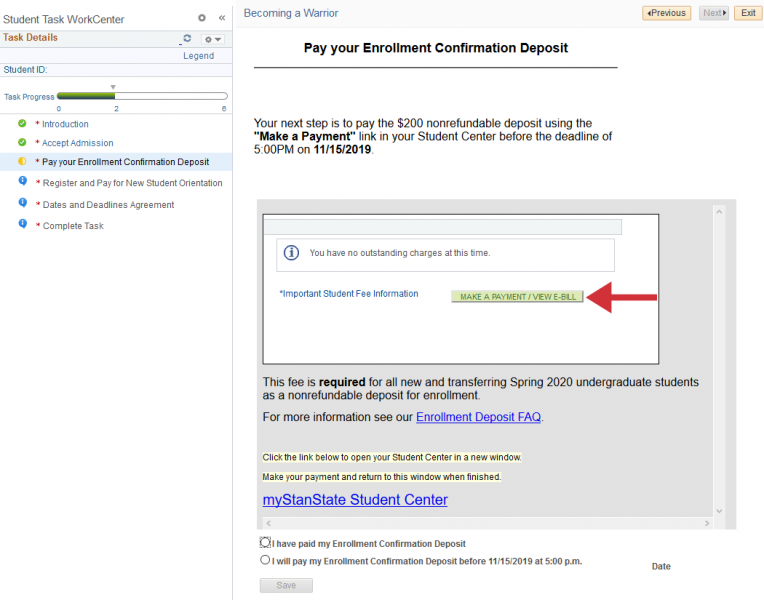 4a. After you have clicked the Make a Payment link located on your dashboard or student center, a new screen will come up. Select Enrollment Confirmation Deposit. Please note: the Make a Payment link can be found in the student dashboard under "My Account Balance."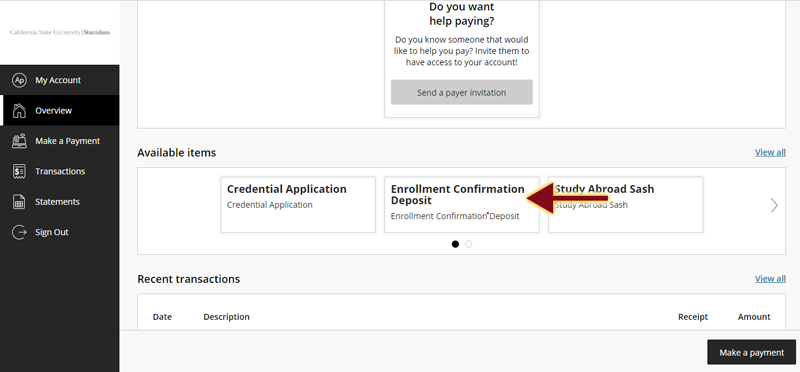 4b. Click the view details link.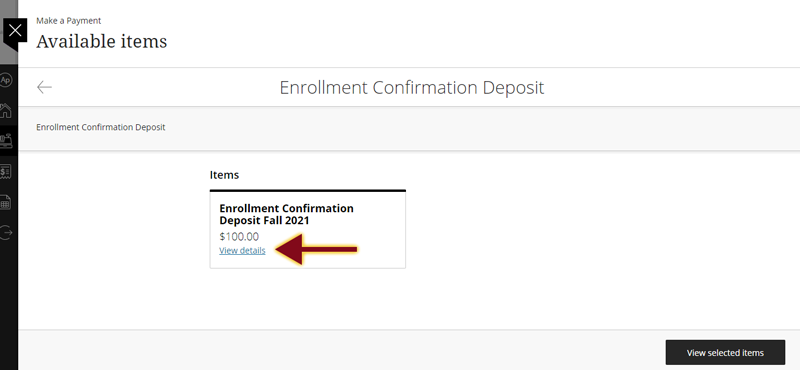 4c. In the pop-up window, click the Add to Payment button. Another window will pop up. Click Pay Now.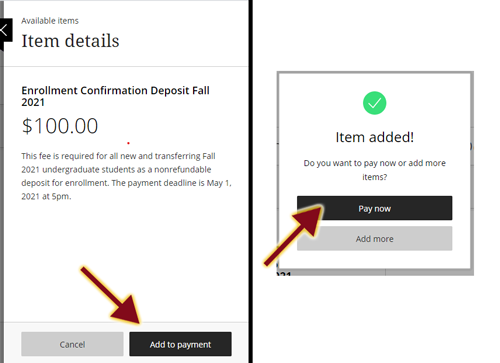 4d. On the next screen, click Continue. The next screen will allow you to add and select your preferred method of payment. Credit cards are subject to a service charge. You may pay by electronic check or credit card. Select your payment method. Click Continue and complete your checkout.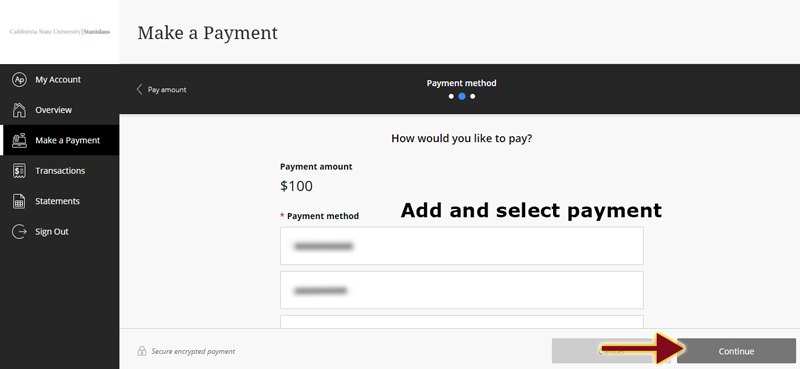 5. Register and Pay for New Student Orientation. Make your workshop selection and the fee (plus guest fees if applicable) will be automatically added to your cart to pay.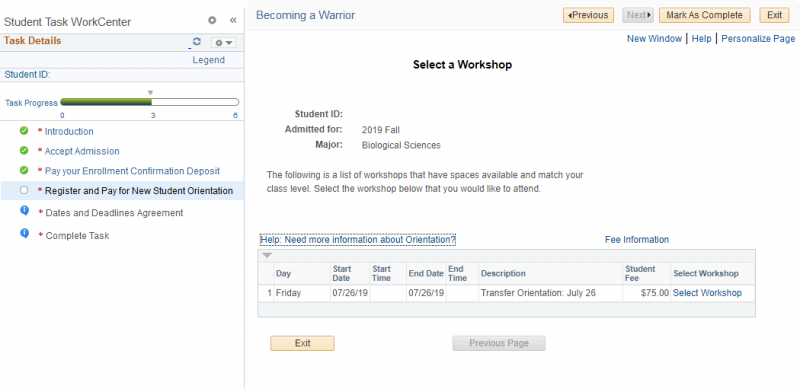 6. This Dates and Deadlines agreement can be printed for your convenience. Read and accept them to proceed.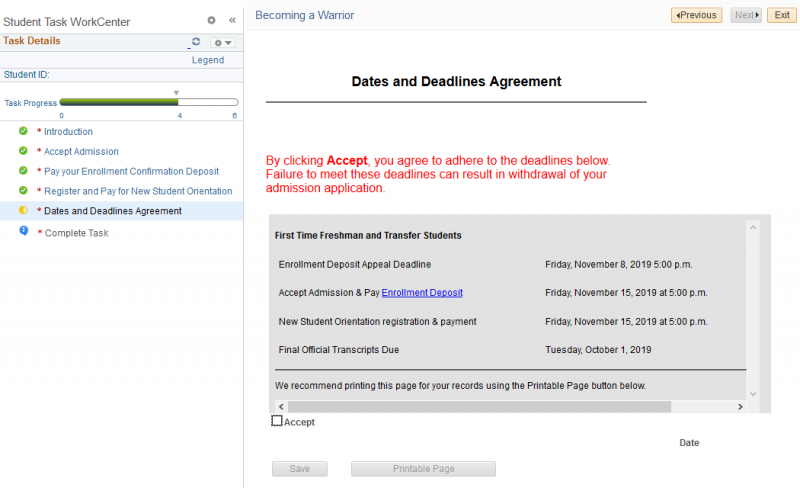 7. You will get this screen once you have completed the Becoming a Warrior link. Click Finish to return to your student center.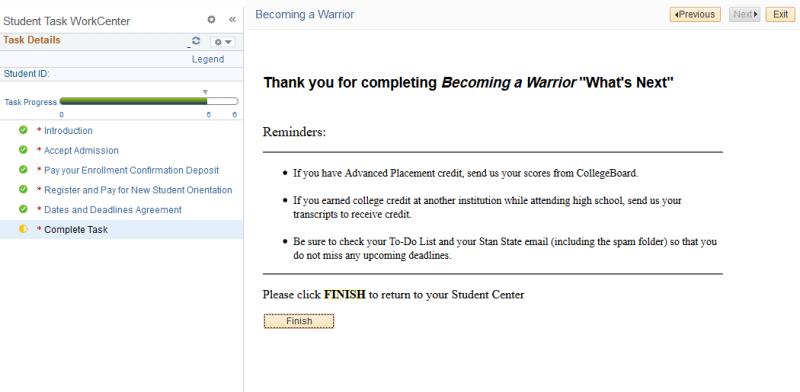 You're done! If you did not complete any steps they will appear in your "To Do" list. While this completes the bulk of requirements you may still need to submit transcripts or other documents. Check your Student Center for updates.