Discover what you can learn and where a nursing major can take you.
A Bachelor of Science in Nursing (BSN) prepares you for the profession as a registered nurse (RN). Nurses can work as an RN with an associate's degree, yet nurses with a BSN are typically given more responsibility, supervisory roles, higher salaries and overall have many more opportunities available to them.
"The Institute of Medicine (IOM) is calling for the proportion of nurses with bachelor's degrees to increase from 50 percent to 80 percent by the year 2020." (The RWJ Foundation, 2010).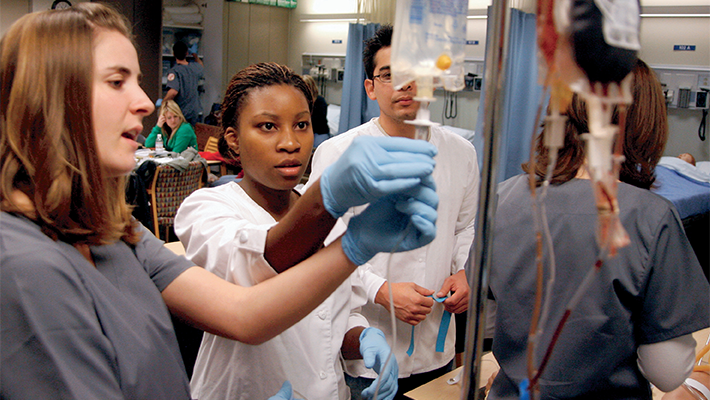 Interests
Helping people
Science
Healthcare
Using technology
 Learn
Integrate knowledge from the liberal arts and sciences in making nursing judgments
Demonstrate professional values, which derive from the core values of caring: altruism, autonomy, human dignity, integrity, and social justice
Use clinical reasoning as an integral part of all decision making
Go!
Public health nursing
School nursing
Nursing leadership and management
Critical care
Armed services health care
Nursing education or research
Home or ambulatory health care
Career Opportunities
Doctor's Medical Center
Memorial Medical Center
Emanuel Medical Center
Stanford Medical Center
UCLA Medical Center
Merced School District
Stanislaus County Public Health
Dignity Health
 Degrees and Programs
Bachelor of Science in Nursing with three tracks available:
- Pre-licensure BSN track
- ADN to BSN track
- LVN to BSN track
Accelerated Second Bachelor of Science in Nursing for students with a prior bachelor's degree
Bachelor of Science in Health Science
Master of Science in Nursing, with concentrations in:
- Education
- Administration
- Gerontological nursing
---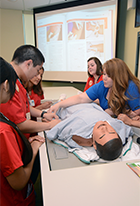 "We learn more about leadership, delegation and conflict resolution. The nursing program at CSU Stanislaus helped me to grow as a nurse leader."
Nursing Student