Discover what you can learn and where a mathematics major can take you.
The mathematics program offers the quality education you would expect from a large university with the feel of a small one. Professors work closely with students to ensure they get the best education possible. Our graduates are very successful in their careers and in earning graduate fellowships from many of the best-known mathematics departments in the country.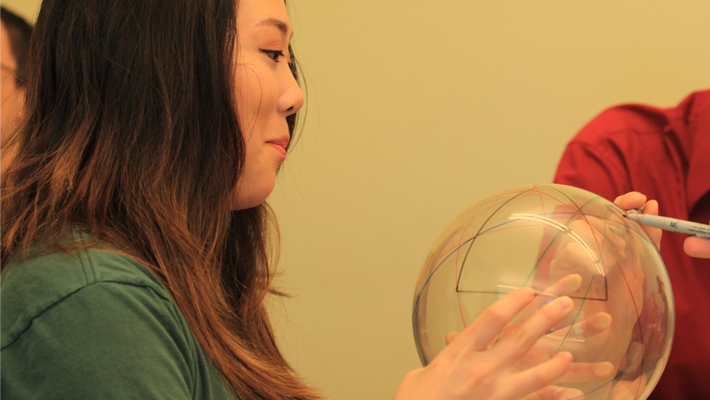 Interests
Working on challenging puzzles and problems
Modeling real world problems using mathematics
Solving complicated problems involving critical thinking
Understanding how and why things work
Using appropriate technology to solve problems 
Learn
Gain an understanding of mathematics
Recognize patterns 
Determine connections
Analyze situations
Teach mathematics to a diverse group of students 
Go!
Actuary
Computer analyst
Cryptologist
Mathematician
Numerical analyst
Operations research analyst
Professor/teacher
Statistician
Career Opportunities
Our graduates have gone on to a wide variety of careers with businesses and organizations such as:
Merced College
Blue Shield
E. & J. Gallo Winery
Turlock Irrigation District
Costco
Stockton Unified School District
Emanuel Medical Center
Risk Management Solutions
Sylvan Learning Center
General Dynamics
University of the Pacific
Teradyne
Department of the Army's Test and Evaluation 
Degrees and Programs
Bachelor of Arts in Mathematics (oriented to preparation for graduate study in mathematics)
Bachelor of Science in Mathematics (oriented to applying mathematics in industry and government)
Subject Matter Preparation Program in Mathematics (intended for future high school teachers)
Liberal Studies major with concentration in Mathematics
Mathematics minor 
Accountant
Actuary
Aerospace Engineer
Air Traffic Controller
Applications Programmer
Applied Science Technologist
Artificial Intelligence
Astronomer 
Banking/Credit/Invest. Mgr
Biometrician/ Biostatistician
Commodity Manager
Compensation/Benefits Adm
Computer Consultant
Computer Engineer
Computer Facilities Mgr
Computer Installation
Computer Marketing Rep
Computer Programmer
Computer Scientist
Computer–Aided Design Tech.
Loan/Credit Officer
Cartographer
Research Analyst
Risk & Insurance Specialist
Risk Analyst
Robotics Programmer  
Satellite Communications
Software Developer
Industrial/Institutional Buyer
Contract Administrator
Cost Estimator/ Analyst
Cryptographer/ Cryptologist
Data Control Administrator
Data Processing Manager
Database Manager
Demographer
Econometrician
Economist
EDP Auditor
Employee Relations
Engineer
Engineering Lab Technician
Environmental Technologist
Estate Planner
External Auditor
Financial Auditor
Financial Consultant
Financial Manager
Hydro Geologist
Hydrologist
Software Engineer
Software Support Specialist
Statistician
Systems Analyst
Systems Engineer
System Programmer
Urban Planner
Mathematics Editor
Information Scientist
Inventory Control Spec.
Investment Banker
ISO 2000 Specialist
Market Research Analyst
Mathematician
Media Buyer
Meteorologist
Mortgage Researcher
Network Programmer
Numerical Analyst
Operations Research Analyst
Physicist
Pollution Meteorologist
Production Manager
Production Support
Psychometrician
Public Health Statistician
Purchasing/Contract Agent
Quality Assurance Analyst
Rate Analyst
Teacher
Technical Support Rep.
Technical Writer
Transportation Planner
Treasury Management Spec.
Underwriter
Value Engineer
Weight Analyst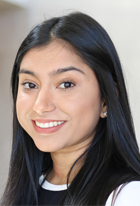 LAKHVIR ATWAL 
​Mathematics alumna