Mission Statement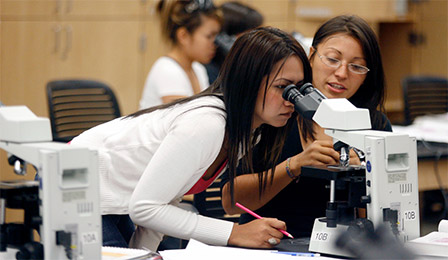 We, the Department of Biological Sciences, are a diverse academic community of teacher-scholars and student-scientists engaged in exploring the wonder and diversity of life at all levels of biological organization, including cells, organisms, and ecological systems. The faculty utilizes evidence-based teaching strategies to provide students at Stanislaus State with a broad exposure to the concepts, processes, and approaches of the biological sciences. We offer students comprehensive academic advising, career mentoring, and research opportunities. Biology majors develop the skills to formulate and evaluate hypotheses, critically interpret data, and communicate with others. Faculty and staff are committed to fostering and empowering the development of life-long learners of science, including scientists, health professionals, educators, civic leaders, and citizens in a society that requires high levels of biological literacy. Together, the Department works to expand our collective understanding of biology and to promote a greater appreciation of the importance of biodiversity and biological processes in our society.
About the Department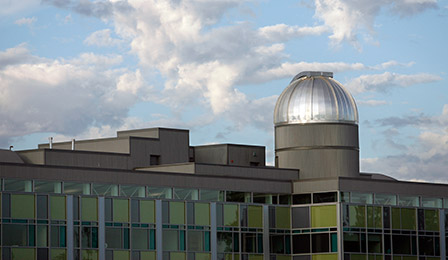 The Department of Biological Sciences offers programs of study in the life sciences for students seeking the Bachelor of Arts or the Bachelor of Science in Biological Sciences, a Master of Science in Marine Sciences, a Master of Science in Biological Sciences, or Master of Science in Genetic Counseling.
Students may also elect to complete a concentration in 1) General Biology, 2) Molecular, Cellular, and Microbial Biology, or 3) Organismal, Ecological, and Evolutionary Biology as part of either the Bachelor of Arts or the Bachelor of Science. Students interested in marine biology and oceanography may elect coursework at the Moss Landing Marine Laboratories for partial fulfillment of their in-residence major and degree requirements.
We're Hiring!
The Department of Biological Sciences at California State University, Stanislaus invites applications for four full-time, tenure-track appointments at the rank of Assistant Professor in four areas (links to specific postings):
These positions are part of a cluster hire that aims to enhance the Department's core strengths in the biological sciences, expand our emphasis in computational and quantitative methods, and further develop our commitment to diversity, equity, inclusion, and social justice in our teaching, scholarship, and service to the University and our local community in California's San Joaquin Valley. The people appointed to these positions will teach undergraduate courses for biology majors that may include General Biology and upper division courses in their areas of expertise, and will be expected to develop active research programs within the context of a primarily-undergraduate institution. Applicants must show evidence of their commitment to excellence in undergraduate teaching of a diverse student population, including first‐generation college students, and their ability and willingness to promote student success through mentorship, advising, research, service, and other high impact practices. Screening of complete applications will begin on November 15, 2021.
Mandatory Advising
The Biology major is academically challenging and requres substantial coursework. To help students make good decisions about how to progress through the major in an efficient and successful manner, biology majors must meet with their major advisor during the fall and spring academic semesters before registering for classes.