Serving as a Research Associate can help students in many ways. It can assist with coursework and help students decide on career plans. While doing research, students will develop a better understanding of research methods and will improve critical thinking and problem solving skills.
Current Research Projects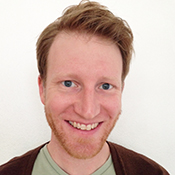 Andrew Gardner, Ph.D
The research lab of Dr. Andrew Gardner in Biology is working on questions about the evolution of plants and plant communities in California and beyond. The team's work involves several interrelated projects that connect plant collection in the field, herbarium curation and data management, DNA sequencing, phylogenetic analysis, and niche modeling. Dr. Gardner also has ongoing projects related to morphological evolution in a South American group of succulents (Oxalis) and floral shape evolution among Australian wildflowers (Goodeniaceae). Dr. Gardner's research team is enthusiastic about outreach, as well as research, and works diligently to share its work with the public as well as with the botanical community.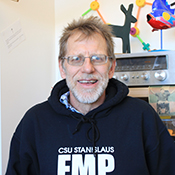 James Youngblom, Ph.D
The research lab of Dr. Jim Youngblom in Biology investigates gene sequences and gene structure.  Research students are needed that are interested in using DNA sequence analysis software to analyze gene sequences.  The gene sequences are from obscure species of the genus Drosophila (fruit flies).  The regions that are properly analyzed are said to be annotated.  The project is part of a nationwide consortium of geneticists generating publishable data following the successful annotation of large chunks of fruit fly chromosome. Specifically, the chromosomes of interest are from the tiny 'dot' chromosome of fruit flies.  The dot chromosome is an anomaly in that genes are expressed from regions that appear to be condensed to such a point as to stifle gene expression.  Dr. Youngblom is willing to serve as a research mentor to biology majors only.
Matt Cover, Ph.D
Dr. Cover is starting a new research direction in the field of environmental justice. This work will examine the sources of pollution in our region, with a focus on communities that are especially vulnerable and may be experiencing disproportionate impacts of environmental pollution. To start, we will examine air pollution in Turlock and surrounding communities using laser particle counter sensors. Research students should have an interest in environmental pollution, human health, and social justice. Preferred, but not required, qualifications, include being bilingual and having a car and driver's license.  Dr. Cover is willing to serve as a research mentor to students from all STEM disciplines.  
Julia Sankey, Ph.D
Dr. Sankey's Paleobiology Research Group is working on the mass extinction that wiped out the dinosaurs 65.5 million years ago at the Cretaceous/Paleogene (K/P) boundary. We are working on samples of small vertebrate fossils screened from several localities measured to the K/P boundary. Student researchers will do the following this year: a) read the relevant literature; b) learn how to identify teeth from dinosaurs and other vertebrates; c) curate the fossils (label, catalog, and enter data into Excel); d) take photographs of the fossils and produce publication-quality figures of these fossils; e) help write abstracts, papers, and posters on these results; and f) present their research at professional conferences. Students and Dr. Sankey will attend two professional conferences in the 2018-2019 school year: 1) The Society of Vertebrate Paleontology annual meeting in New Mexico in October and 2) The Western Association of Vertebrate Paleontology annual meeting in Oregon in March. All expenses will be paid to go the conferences. Dr. Sankey is willing to serve as a research mentor to students from all STEM disciplines.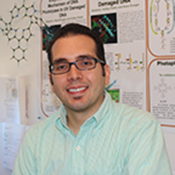 Elvin Aleman, Ph.D
Research in the lab of Dr. Elvin Aleman (Chemistry) involves looking at the Photophysical, Electrochemical, and Spectroelectrochemical Characterization and Solvent Effect on the Tautomerism of Free-Base Corrole.   The research team investigates the photophysical and electrochemical properties of corrole molecules and how solvent molecules can influence the ability of this molecule to capture light and mimic photosynthesis. A detailed understanding of these properties is important in order to use porphyrins and corroles in molecular, electronic and photonic devices.  Dr. Aleman's research team uses a Single Molecule Assay to Study the Base Flipping Mechanism of DNA Repair Enzymes.  The team is developing single molecule assays to observe the base-flipping process in real time using single molecule fluorescence experiments and a fluorescent base analog to probe base flipping.  These experiments will promote discovery about how the enzyme repair mechanism works and how base flipping contributes to the repair process.  Dr. Aleman would prefer to mentor chemistry majors, but will consider others as long as they are at least currently taking General Chemistry II.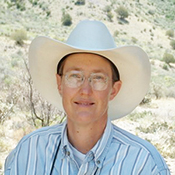 Melanie Martin, Ph.D
Research with Dr. Melanie Martin in Computer Science involves exploring, visualizing, and filtering data:  Data is everywhere in our world today:  How can we find ways to make the data useful to make decisions and gain new knowledge about our world, without being overwhelmed? Dr. Martin and her student researchers will study and create tools to help explore, visualize and find patterns in data. Student researchers will learn basic data processing and data mining skills and use these skills on real-world data. Fake news detection: How can we tell if what we are reading is real or fake? Can we tell from the content itself, or do we need to explore networks in social media? Could we develop automatic tools to help us decide?  Dr. Martin is willing to serve as a research mentor to students from all STEM disciplines.
Dr. Gönül Schara's research interests include protein engineering of enzymes with improved properties for biotechnology, bioprocessing and green chemistry applications. "Why does her research team have a passion for enzymes? Enzymes are remarkable natural molecules! For example, they make it possible to clean-up harmful chemicals while, at the same time, produce valuable compounds using environmentally-friendly methods rather than expensive, traditional chemical processes." Dr. Schara (Chemistry) is willing to serve as a mentor to motivated students who are interested in enzyme research.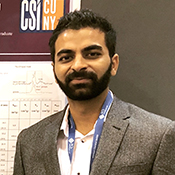 Amanpreet Manchanda
, Ph.D
Dr. Manchanda's research is in the field of nanoporous materials. His research group is working to develop heterogeneous catalysts for various acid and base-catalyzed reactions. Some other research projects in his lab include developing the nanoporous materials for carbon dioxide sequestration and targeted drug delivery. Dr. Manchanda is willing to serve as a research mentor to students from all STEM disciplines.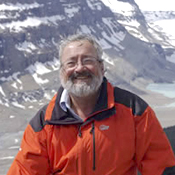 Horacio Ferriz, Ph.D
Dr. Ferriz and his students are using measurements of ground resistivity to identify sites that are promising for aquifer recharge. The idea is that a good recharge site would be underlain by high resistivity sands, rather than low resistivity clays. Students working in this research project will acquire the field data using the Geology program's Ohm Mapper, and will process the acquired data to produce tomographic images of resistivity in the subsurface.
Leon Zhang, Ph.D
The lab of Dr. Leon Zhang in Physics conducts research in nanomaterials. The student researchers synthesize nanoparticles and measure the physical properties of the nanoparticles using laser systems. Dr. Zhang is looking for students who are interested in nanomaterials research. Ideally, students should have some basic knowledge in the area.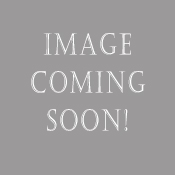 Jungha An, Ph.D
Dr. JungHa An is a mathematician with a message: "Dear prospective research assistants, are you interested in how to analyze and derive a pattern of a large data set using statistics? Or would you like to generate sharp images from blurred and noise data sets by incorporating calculus of variations or partial differential equations through optimizing process?  As an applied mathematician, Dr. An's research interest is utilizing mathematics to solve real-world application problems.  In particular, her research specialty is to develop a mathematical modeling with an emphasis on medical imaging.  Her research with undergraduates involves mathematical modeling developments, numerical experiments using computer programming including Matlab, and writing a mathematical paper and presentation using LaTex."  Dr. An is willing to serve as a research mentor to students from all STEM disciplines.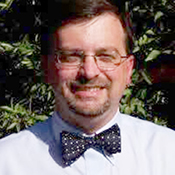 Kenneth Hoover, Ph.D
Dr. Hoover is most interested in the interplay between mathematics and physics.  He is currently leading a group of students in a research project about floating objects righting themselves in water, and supplying a proof to a work of Archimedes (a great mathematician, inventor, and scientist) that has been missing from the original work.  His students will be travelling to the Mathematical Association of America (MAA) / American Mathematical Society (AMS) joint national conference in San Diego in January 2018 to present their results.  Dr. Hoover is willing to serve as a research mentor to students from all STEM disciplines.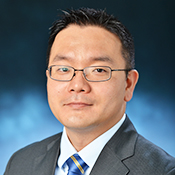 Kyu Han Koh, Ph.D
The research lab of Dr. Kyu Han Koh in Computer Science focuses on STEM education with technology, specifically on improving the quality of student learning from two complementary perspectives. One perspective involves measuring a student's learning performance and providing feedback to students and teachers. The other perspective focuses on enhancing students' learning experience and their measured learning performance through cognitivism, constructivism, and connectivism. Dr. Koh has compiled extensive research records on educational data analytics: knowledge transfer between game and simulation design, creativity analysis, skill progression and learning performance in programming. Dr. Koh's research group is enthusiastic about outreach, as well as research, and works diligently to share its work with the public as well as with the STEM education community.  Dr. Koh is willing to serve as a research mentor to students from all STEM disciplines.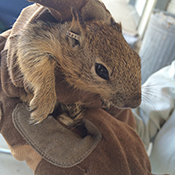 Jennifer Cooper, Ph.D
Dr. Cooper's research program uses the California ground squirrel to address questions about mammalian genetics, ecology and evolution. The Central Valley of California is a drastically altered landscape, with almost every square mile of arable land dedicated to food production, but CGS population densities are very high in the Valley even after years of drought.  CGS are deserving of special attention because they have maintained historical ranges in the face of extensive and extreme modifications to their environment. What traits allow the California ground squirrel to adapt to a human-altered landscape, and what factors are driving the expansion of CGS populations? Dr. Cooper's research team addresses these questions, using combined ecological, behavioral, microbiological and molecular approaches.  Her students have been live-trapping CGS in three National Wildlife Refuges in the Central Valley since 2015. Students on her team collaborate on mini-projects, which they design and implement themselves. Students use genetic markers to characterize the mating system and dispersal pattern in CGS, and to determine if individual genome-wide heterozygosity predicts traits important for fitness, such as fluctuating bilateral symmetry, parasite load and gut microbiome profile. Others perform vegetation surveys to assess food availability, and use ArcGIS to map CGS burrow density onto the landscape. Recently, students have explored how remote cameras can capture natural foraging behavior. Dr. Cooper is willing to serve as a research mentor to students from all STEM disciplines.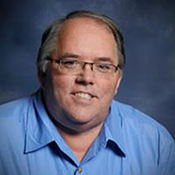 Mark Grobner, Ph.D
Nicotine from cigarette smoke has been shown to affect the expression of genes involved in both blood vessel formation (neovascularization) and proliferation (angiogenesis). Genes that regulate angiogenesis include integrin 5 alpha, fibronectin, and vascular endothelial growth factor (VEGF). The objective of this study is to determine the effect of cigarette smoke on growth and angiogenesis in chorioallantoic membranes (CAMs) of chick embryos. CAMs were separated into control and experimental groups. The experimental groups were exposed to 5 mL and 15 mL of cigarette smoke for 6 days. CAMs were harvested on the 6th day and RNA was extracted using the Qiagen RNeasy Protect Mini Kit. Nucleic acid concentration was taken and the resulting RNA was converted to cDNA.
Wing To, Ph.D
Dr. To's research is on astroparticle physics in the sub-field of experimental detection of dark matter here on Earth. He works with collaborations from all over the world on the LUX/ZEPLIN experiment. It is a dual phase time projection chamber designed to "see" the very weak interaction between dark matter and everyday baryonic (normal) matter. The experiment is located in Lead, South Dakota, approximately a mile underground in a retired gold mine. Work at Stan State involves testing out new light detection methods and photon sensors for future detectors. In the meantime, his group is also an integral part of the analysis of the scientific data. They use machine learning with statistical methods to model the experimental background in order to increase the sensitivity of the detector.
---