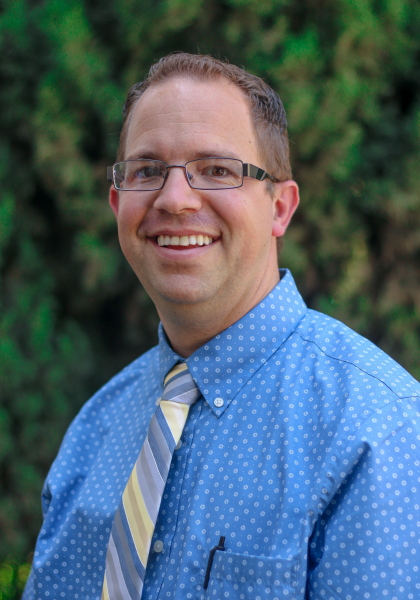 Dr. Derek R. Riddle received his doctorate degree
in Teacher Education from the University of Nevada, Las Vegas (UNLV). He has taught secondary English in rural settings in Idaho and in urban settings in Las Vegas having taught in every secondary grade level
7-12 from remedial to advance placement classes
and dual-credit courses. He also served for a short time as an instructional coach. Dr. Riddle coached varsity level soccer and track, volunteered in the performing arts programs, served as a student
council advisor, and participated in various school leadership teams throughout his K-12 career.
Dr. Riddle mainly teaches the foundations of secondary education, content area literacy, and general methods courses in the Single Subject Credential Program. His current research interests broadly span teacher education pedagogies and clinical experiences, teacher professional
development and teacher leadership, educational policy regarding teacher recruitment and retention,
and English Education. Dr. Riddle serves as an assessor and a remediator of the Teacher Performance Assessment (TPA) for the department while serving on various departmental and college-level committees. He also advises an English teacher professional learning community. His teaching philosophy centers on helping his students become change agents and teacher leaders through an active, critical pedagogy.