Strategic Planning, Enrollment Management & Innovation
In fall 2016, the Stanislaus State community began exploring the possibility of a new Division that would house the campus functions associated with Strategic Planning, Enrollment Services, Registrar, Financial Aid, Outreach, Institutional Research and a new function that would promote the practice of innovation on campus.  The idea took root with the launching of a search for a new Vice President and the unit came into existence in spring 2017.  This new Division is housed in the MSR building on campus and has evolved into a Division that wants to be known for high-quality outcomes.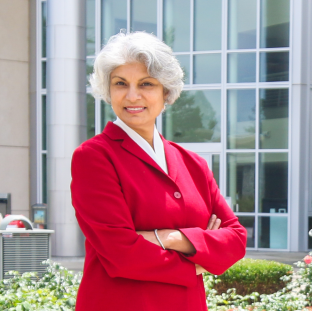 The individual offices in the Division retain their keen service orientation and collectively they come together around a common theme of harnessing data and making it actionable so all University programs can be more effective.  The Division is being increasingly referred to by its acronym SPEMI.  This name has grown on those in the division and those who interact with it because it brings to mind a new energy, a way of thinking and a commitment for reaching new heights in supporting University goals.
SPEMI attempts to create an environment in which information is used to inform the development of policies in the functions that reside in the unit.  Through its programs, initiatives, committees and other means of electronic and print publications, SPEMI works to provide analysis that may create an urgency for change in campus planning or provide evidence that no interventions are needed as the goals of the campus are being addressed adequately. Overall, this data-driven approach to managing enrollment impacts various issues related to campus recruiting, enrolling, retention and graduation, academic planning, budgeting, and overall student success.
The programs for sparking innovation on campus are under development and will take shape in fall 2017. Please revisit our website to track our progress and learn about our work in this area.
I extend a very warm welcome to you on behalf of all of those who consider SPEMI their home.  We hope you will find what you are looking for on our website.  Please know that we are interested in fulfilling the mission of our Division and will feel privileged to hear from you at any time.
Gitanjali Kaul
Vice President for Strategic Planning, Enrollment Management and Innovation
Updated: December 15, 2022