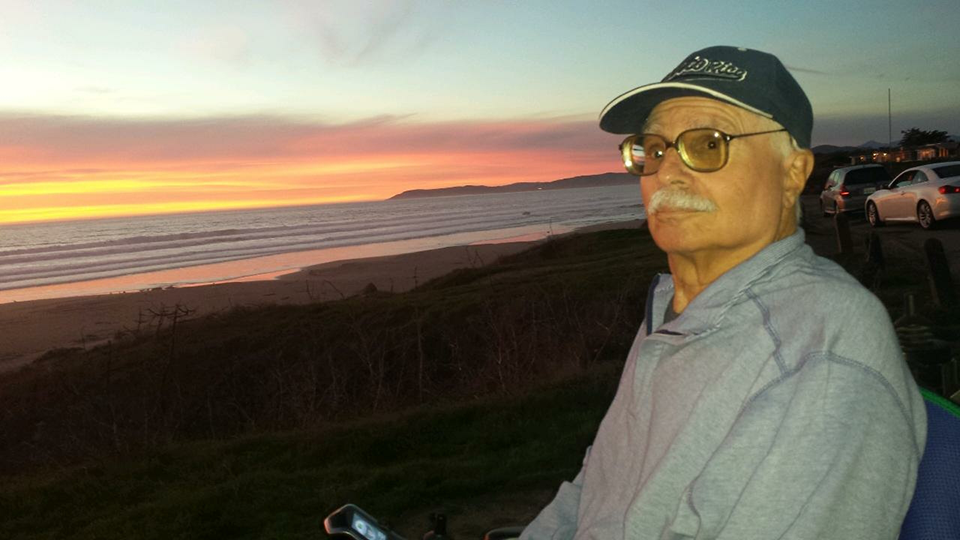 He chronicled Stanislaus State baseball history as the scorekeeper and statistician and kept the official book for men's and women's basketball for many years as well, but David Gomes contributed much more to the University. He helped Stan State students fund their education by working for 34 years in the Financial Aid and Scholarship Office.
Gomes, who arrived as a member of Stan State's first freshman class in fall 1965 and remained at the University until his 2007 retirement as Interim Director of Financial Aid, passed away at his Turlock home. He was 73.
Gomes was designated "The Original Warrior" in part because he was a member of that first freshman class, but also because of his institutional knowledge, particularly about the baseball and basketball programs.
He was inducted into the Warrior Athletics Hall of Fame in 2000, and the baseball team honored him in 2005 as the scorer, announcer, statistician, and in the early days of the program, driver. His name rests on the back of the dugout wall alongside other prominent baseball figures.
"Dave Gomes is the Ultimate Warrior in every sense of the term," said Aaron Allaire, senior associate athletics director. "In my time as a student-athlete, a coach and administrator, his contributions to Warrior baseball and Warrior basketball have been unmatched. However, the relationships he formed and the mentorship he provided to so many athletes, coaches and staff was his greatest impact.  Often, a simple conversation with Dave could provide needed perspective and fresh guidance.  He was a great man and a true Warrior, and he will be missed."
Diagnosed with a form of muscular dystrophy while at Los Banos High School, Gomes was unable to play the sports he loved, particularly baseball. He found other ways to be a part of the game.
"He was accepted and was one of the guys," said Larry Johnson, a baseball player at Stan State in 1969 and '70 and Gomes's college roommate, who would serve as an assistant coach to Jim Bowen before beginning his high school coaching and teaching career. "Dave's disabilities were never a second thought. He was treated just like everybody else. When I worked with Coach Bowen, he wanted to include David as an assistant coach. He was intelligent. He knew the game." 
Gomes began as the baseball team manager and scorekeeper during his freshman year and continued his association until around 2015. 
When the scorekeeper's booth was moved from ground level to the top of the bleachers and Gomes could no longer maneuver the stairs because of his advancing muscle atrophy, players or coaches would carry him to his perch. He would remain there, standing, for seven- or eight-hour stretches of double-headers. 
"I think of all the years those kids carried him up to that booth, making a basket with their arms," said his sister, Ann O'Connell. "It brought me to tears the first time I saw them do it. 
"He touched lot of people. I don't think he realized the impression he made on people." 
And not just athletes. He helped countless students, working in Financial Aid from 1973-2007. 
"I remember he sat and read and read and read all about financial aid when he started," said Sylvia Kisling, a colleague throughout Gomes' tenure there. "I will never forget that. Lou Leo, who was in student services, recommended him for the job. He thought he would be a good fit, and he was right." 
Kisling said he loved his work, particularly visiting schools and explaining financial aid to first-generation students and their parents. 
"He was not only my scorekeeper, but he was my direct link to financial aid when my athletes were having issues with their financial aid packages," said former women's basketball coach LeAnn Henrich Millar, who asked Gomes to be her team's official scorekeeper after seeing him scoring baseball games. "He got to know my athletes and if he thought one would be a good candidate for an institutional award or scholarship, he'd call me and tell me to have them apply." 
Gomes loved traveling with teams, and friends and family say his trips to the Division III NCAA Baseball World Series in Marietta, Ohio and to Hawaii with the women's basketball team were among his treasured moments. 
If he needed help to get up a flight of stairs or stumbled while walking, he accepted assistance and moved on. 
"There were so many times things like that happened," said Johnson, his college roommate who became a lifelong friend. "It wasn't easy for him to get up and down the steps of the team bus, but we would just pick him up and keep going when Dave went down." 
His sister said she often wondered how he faced his challenges. 
"He never complained," Ann O'Connell said. "I remember him telling me, 'this is going to be the best day I'm going to have for the rest of my life. I better make the most of it. 
"I like to think of him now running the bases full tilt in his own field of dreams," O'Connell said.