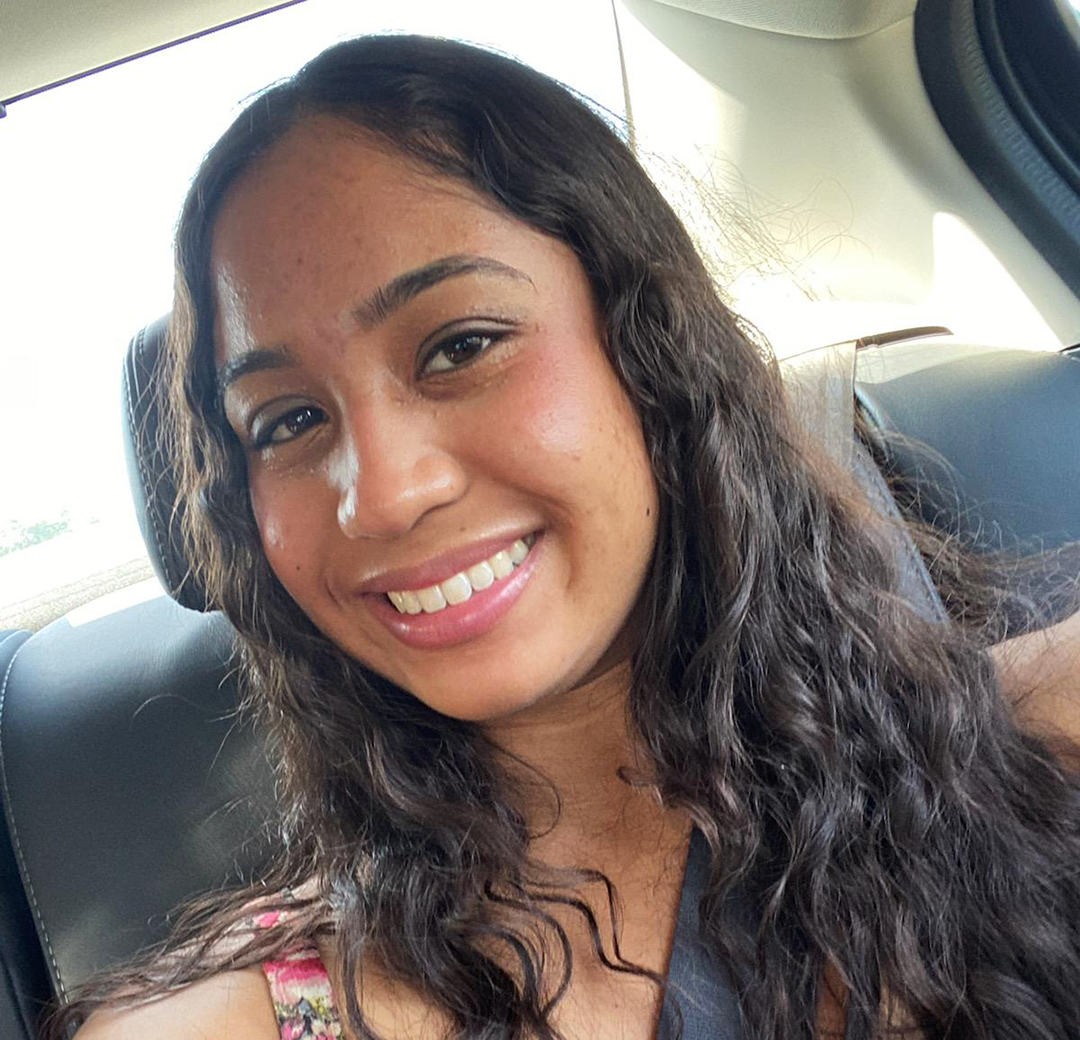 Stanislaus State was close to the Riverbank home of Victoria Aguilar and her identical twin, Vivian. And it was more affordable than other four-year schools. 
Once she got to the Turlock campus, though, Victoria Aguilar discovered it was so much more. 
"I would choose Stan State all over again because of the professors, the people that I have met, our quiet campus and the geese, of course," Victoria Aguilar said. 
Stan State allowed her to pursue her interestsin English and political science. Both may prove beneficial as she dreams of a career as an attorney, beginning with an upcoming internship in the Stanislaus County Public Defender's Office. 
"I often hear, 'the world doesn't owe you anything' when it comes to discussions about equity and social justice," Aguilar said. "That is not true. In the U.S., our country owes us guaranteed access to civil liberties and civil rights, including the right to an attorney in a criminal case (and, hopefully soon, in civil cases — your move, Supreme Court). I look forward to upholding this commitment." 
She'd also like to advocate for those wrongfully convicted and serving time. 
To lighten that demanding and often excruciating work, Aguilar has another passion. 
"I would also love to do stand-up comedy," she said. "These are completely different fields, and I probably will not become a full-time comedian, but we all need to laugh more!" 
#StanGrad File
Degree/Credential
Bachelor of Arts in English and Bachelor of Arts in Political Science 
What memories stand out most from your time at Stanislaus State?
"A memory that stands out to me is when my friends, my twin sister and I coined the term 'Bizzini Breeze.' Outside of Dorothy and Bill Bizzini Hall on the side facing the Innovative Center is where the flowers smell amazing. I do not know the names of the plants around that area, so my friends and I call the fragrance there the 'Bizzini Breeze.' I would bottle it up if I could." 
Which faculty or staff member had the greatest impact on you, and why?
"I had Dr. Molly Winter as a professor before the pandemic, during remote learning and this semester back in person. As COVID-19 was just making its presence known in our community, Dr. Winter was the first professor to assure my class and me that no matter what, we were going to get through this. Dr. Winter is unwaveringly compassionate, and I am glad to have gotten to know her. 
Dr. Erin Hughes has been my mentor for the University Honors Program, and she has helped me throughout the entire research process for my Senior Capstone Project. Her comparative politics class has been one of my favorites because of her lectures. 
There have been so many faculty members who have positively impacted my life with their lessons and words of encouragement. I would give a shout-out to every professor that I have taken a class with if I could!" 
What advice would you give to current and future students?
"Current and future students should know that they belong here. You deserve to be here and achieve your goals. You also deserve to be kind to yourself." 
---
Note: This article is part of the StanGrad series highlighting Stanislaus State students who are part of the Class of 2022. Read more StanGrad profiles.