Events Offer Perspectives, Discussion and Encouragement to Engage
The work toward justice, equity and equality in the United States didn't end with the election of a new president in 2020. 
That's the message behind "Black Power Still Matters," one of Stanislaus State's biggest Black History Month programs. The third annual event will be held virtually from 5:30-8 p.m. Feb. 26. 
"The underlying issues that have emerged intensively over the last four years are not going anywhere," said event founder Mary Roaf, professor of Black studies whose Department of Ethnic Studies sponsors the event. "It's not time to sit down. It's time to stand up and move to the next phase. There's been a massive surge of civic engagement on the part of the collective United States. Wherever you stand on the political spectrum, there's been engagement I haven't seen before in my lifetime. 
"There's an ongoing urgency to continue the widespread activism we saw explode on a global scale last summer." 
To that end, Roaf invited two activists — Adrian and Jaimee Ellison — to participate in a panel discussion following opening remarks from representatives of the University's Black Student Union and Black Faculty and Staff Association.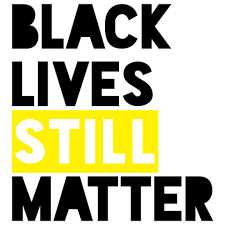 Adrian, creator of AdrianXpression, is a YouTube celebrity who advocates and raises awareness about issues affecting minority communities, primarily members of the Black and LGBT communities, both of which he is a member. 
"So many of my students and I get information on social media," Roaf said. "Adrian is incisive in looking at the nuances of politics, cultural commentary and celebrity and pop culture.  I want him to highlight how important it is to be able to vet that information and apply tools of critical thinking. How do we take content and background knowledge acquired in our courses and apply it to becoming intentional, well-informed and critical consumers of social media content?" 
Adrian will be joined by Stan State graduate Ellison ('20, kinesiology), who co-founded Turlock Black Lives Matter. Ellison recently ran for the Turlock Unified School District Board of Trustees and before attending Stan State, served in the National Guard. 
"She's been doing a lot of activism and organizing throughout the summer," Roaf said. "She'll be speaking from a local perspective of what it looks like to organize and build relationships and coalitions in Turlock and the Central Valley from the perspective of Black Lives Matter." 
Black Lives Matter, founded in 2013 after the acquittal of George Zimmerman in the Florida shooting death of teenager Trayvon Martin, was part of the inspiration for the name of Roaf's Black History Month event. It is partnered with Black Power, spawned by the activism of the Black Panther Party, which, among other things, marched for the creation of Ethnic Studies in the late 1960s, first at Oakland's Merritt College, then at San Francisco State. 
Though formed 50 years apart, the two organizations were responses to the events of their day. 
Roaf's choice of Black Power Matters as the name of her event has drawn backlash from some, but she's used it to have conversations and diffuse the perceived threat those words evoke for some. 
The Black History Month virtual event includes entertainment in addition to the speakers. 
Stan State student Tasha Wilson will sing the Black national anthem, "Lift Every Voice and Sing" and the song "Stand Up" from the 2019 film "Harriet" about Harriet Tubman. 
More Black History Month Programs 
Monday, Feb. 15, 2-3 p.m. 
Transformative Conversations: Acknowledging America's Past Atrocities 
Ivory A. Toldson, professor of counseling psychology at Howard University, will speak with Stan State's Aletha Harven, associate professor of psychology, on the U.S. government's complicity in destroying Black lives and how understanding those past events helps to address systemic racism. The program, timed for Black History Month, is part of Harven's ongoing series of conversations. 
Wednesday, Feb. 17, 2-3 p.m. 
Barbershop Talks: Macho/Masculine Man 
Barbershop Talks are part of the Male Success Initiative and are a reoccurring series of dialogues that allow men to come together, share wisdom, support one another and have an opportunity to grow. 
Wednesday, Feb. 17, 2-3 p.m. 
America's True Black History Virtual Museum
Sponsored by the Black Student Union, Warrior Cross Cultural Center and Associated Students, Inc., the program features Fred Saffold, founder and CEO of The True Black History Museum, a traveling museum that teaches Black history using rare and authentic artifacts. Saffold will discuss the underappreciated and often ignored accomplishments of Black people as well as discuss his museum's efforts to dispel stereotypes and address prejudices. 
Wednesday, Feb. 24, 5-6:30 p.m. 
Black Trans Futures: Teaching, Service and Social Justice  
The interactive panel discussion will feature Black trans educators Trystan Cotton, professor of gender studies at Stan State and managing editor of Transgress Press, and S. Simmons, assistant instructional professor in the School of Social Service Administration at the University of Chicago, who will converse about their experiences teaching and working in higher education. 
Thursday, Feb. 25, 4-5 p.m. 
Black History Virtual Game Night 
(Zoom details coming soon)
BSU is sponsoring the event with a focus on Black accomplishments and bringing positive energy into the new year while allowing participants a little time to de-stress. More details will be shared prior to the event.
Thursday, Feb. 25, 5-6:30 p.m. 
Activism in the Valley 
A panel discussion will include community organizers from Turlock BLM, United We Dream, Coalition for Humane Immigrant Rights (CHIRLA), Viva La Chicana 209, and The Youth Leadership Institute, all groups that work with marginalized communities in the San Joaquin Valley to increase awareness of social justice issues, civic leadership and political advocacy.