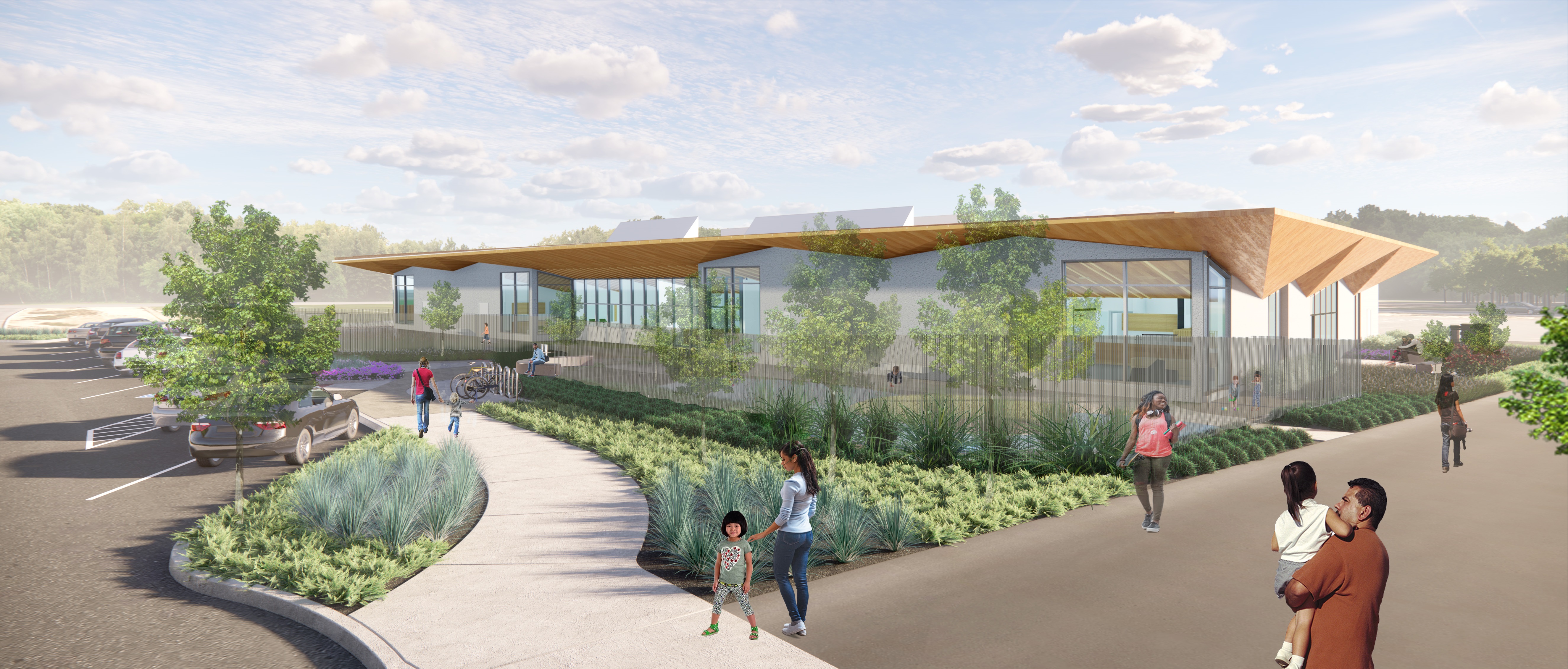 Work is underway to build a new 14,729-square-foot Child Development Center (CDC) on the southeast section of the Stanislaus State campus, between the sustainable garden and the recreation field.
The building, which will replace the current 4,414 square foot center, is expected to open at the start of spring semester 2024. It will allow CDC staff to serve as many as 120 children a year, which is about twice as many as they serve now.
The new center is a sustainably designed, accessible structure built with sustainable materials, water- and energy-efficiency features and a 100-kilowatt solar panel array on the rooftop. The grounds will include children's play yards, a parent drop-off and pick-up zone and landscaping.
The University expects the new building to be carbon positive in 20 years when the solar panels will have generated more energy than what was used to build and operate the building.